5 ways to transform your home into private getaway guide, Construction advice, Home building tips
5 Ways to Transform Your Home Into a Private Getaway
16 Jan 2023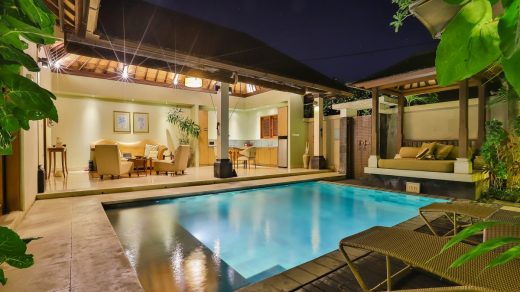 It's good to get away every once in a while, but a well-designed home can make any day feel like a vacation. With a few simple touches and minor changes, you can transform your abode into your own private getaway. Taking these steps to improve your home can make it easier to relax so you can unwind from the stresses of the day. It also gives you the chance to truly wow your house guests.
1. Start With a Whole-Home Refresh
Sometimes, it's the small changes that can make the biggest difference. Some of the most impactful choices that affect the mood and overall feel of your home include color, lighting, and room layout. Start with a fresh coat of paint for every room in your house. Consider colors that are known to promote a sense of relaxation and calm while making everything look crisp and clean. Cool blues, grays, and greens are a great choice, especially if you want a beachy, airy feel.
Lighting is another key aspect. Opt for overhead fixtures that wow while providing bright light that isn't too harsh. Make sure you have plenty of other options to control the mood in the room by installing dimmer switches or supplementing with lamps and candles.
One way to instantly give your home a makeover without spending a dime is to rearrange your furniture and accessories. Choose layouts that help make the most use of your space and keep things feeling cozy, not cramped. Rearrange your favorite wall art and decor pieces for a completely new look; if you want you can upgrade a few pieces too.
2. Consider Adding a Sunroom
If you want to enjoy the beauty and benefits of nature year-round without the hassle of harsh weather and pesky insects, a sunroom can be the perfect solution. Sunrooms, or Florida rooms, are an excellent addition to any home that can be a very worthwhile investment. Not only do they add value and beauty, but they also offer an instant escape where you can soak up the sun. While many people use these spaces as sitting areas, they're incredibly versatile and work well as dining rooms, playrooms, home offices, exercise rooms, or indoor gardening spaces.
3. Update Your Bedroom
If you want your home to feel more like a destination, a comfortable and luxurious bedroom is essential. Start with a great, supportive mattress to help you sleep soundly, then layer on luxe bed linens and plush pillows for the bed of your dreams. Long, flowing, airy curtains add drama, interest, and a touch of luxury to this space. Finally, make sure this room is well organized, with a space for everything so you can keep it tidy and clutter-free.
4. Create an Outdoor Oasis
Outdoor entertainment spaces help turn everyday events into memorable moments, whether you're relaxing on your own or entertaining friends. The great thing about creating an outdoor oasis is that your options are practically limitless for every budget. You can go big with a custom deck, outdoor kitchen, and signature lighting. Or, you can keep it simple with comfy outdoor furniture, a no-frills fire pit, and some strategically placed string lights. Whether you go big or basic, outdoor spots give you and your guests the perfect place to get away from it all.
5. Turn Your Bathroom Into a Spa
Transforming everyday tasks into soothing rituals is one of the secrets to making any normal day feel like a vacation. Turn your bathroom into a space that helps you feel calm and gives you everything you need to practice self-care on a daily basis. A full remodel can give you the opportunity to choose new hardware, fixtures, and an overall layout that promotes the feeling of an at-home spa. However, you can also create a spa-like atmosphere by making a few simple changes and upgrades instead.
Paint color is an easy update, and you can change not just your walls, but your cabinet doors as well to make everything feel a bit more zen. Minimize clutter and choose decor that is simple; less is more when you want to keep things calm and relaxing. Switch to soft, plush towels, invest in a great bathrobe, and stock up on scented oils or candles that create that signature spa smell. Lavender, eucalyptus, citrus, and peppermint are all great choices.
You don't have to travel across the globe to get away from it all. Your home can be the ideal retreat that you can escape to at any time. Smart design choices and a few simple updates may be all you need to create an everyday getaway.
Comments on this guide to 5 ways to transform your home into private getaway article are welcome.
Home Renovation
Home Renovation Posts
7 Renovation Tips for Homeowners
Home Renovation Tips to Keep in Mind
Property
Property Posts
How to avoid wrong choices in real estate investing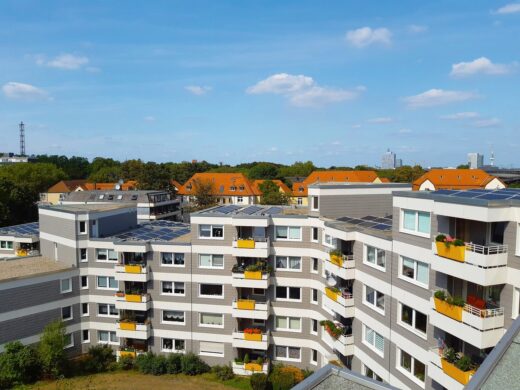 Architects and Architecture
Architects and Architecture by Type – architectural selection below:
Comments / photos for the 5 ways to transform your home into private getaway advice page welcome