5 ways to make your home look architectural guide, Home interior tiles, Online property materials advice
5 Ways to Make Your Home Look Architectural
23 Nov 2021
When it comes to making a house or any other piece of property look great before a single piece of furniture is placed in it, you're talking about architecture – the way it's built and structured, and how form and function come together to create a special space. For some buildings, the architecture is in the facade of the building, in some cases it's the internal features like staircases and kitchens, a tall tree growing from inside the property, or just perfect symmetry. Whatever it is, it's something many people really appreciate.
People want to live in homes with these features because they elevate a simple dwelling or building into something that is, in and of itself, a work of art. If you're someone with an architect's eye, you might want to introduce features that have that appeal, but how do you do it? Here are a few ideas.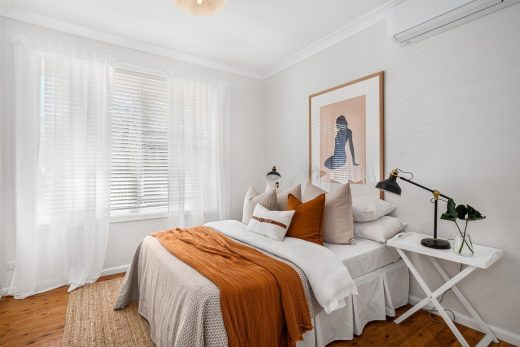 Faux Beams
Structural beams are put into homes in order to add more support to the property, but a great bonus is that they also look really good. You don't require a structural need to put beautiful beams in your home. There are many ways to have the look of beams, without wood. Beams are a great architectural feature that make the home look more luxe and unique. One great way to achieve the look of beams without the cost or the heft is to buy rectangular shaped cardboard boxes, and wrapping them in wood-look contact paper, and then pasting them to your ceiling.
Molding or Panels
Ceilings aren't the only place in a house that can benefit from architectural details, your walls can also have some flair added to them. The first thing you can do is add moldings in a classic French style to make a plain wall look way better. This is especially great for small rooms where you can't put a lot of furniture in. You can buy wood trim from a hardware store, use a saw to cut it into the shapes you want, glue or nail the pieces to your wall, and paint them to match the color of the walls.
Alternatively, you can also get wood panels and arrange them on the wall in a geometric shape, and then paint them to match the color on your walls. These are small and inexpensive details that will instantly make your home look more architectural.
Skylights
In terms of architectural home features, it doesn't get as premium as skylights. By opening up the roof and ceiling of a home, you make a home look way more expensive and beautiful. Skylights let a lot of light in, and they also give a home something special and unique. Skylights can be arranged in so many different ways, so you can really use them to make your home look like it belongs on the cover of a magazine.
Raise Ceilings
Nothing gives a home a more architectural feeling like high ceilings. Not only are they beautiful in their own right, they can also serve as the perfect canvas for additional architectural ceilings. For example, you can add the aforementioned skylight to a high ceiling to let a whole lot of light in, or add beams to really draw the eye upwards. Many homes have dropped ceilings that can actually be removed, and this would be a great renovation to take on.
Houses with raised ceilings actually sell for a lot more money, so if your home is a good candidate for one, it's worth considering making that investment. One of the best ways to raise money for a project like raising your ceiling, you can get a loan through your home equity. You can use a reverse mortgage calculator to find out how much you qualify for.
Architectural Light Fixtures
You don't have to make huge structural changes to make your home look more architectural, sometimes you can change things with the power of decor. For example, a beautiful geometric lamp in one corner of a room can really make it look different and more eye-catching.
Even a ceiling light with a very unique shape can immediately make the space look like an architect's dream, and you can really pick from so many different sizes and shapes. Remember, you don't necessarily have to go with expensive overhauls, simple changes and subtle additions can make an incredible visual impact.
If you have an appreciation for architecture, there are many ways to incorporate it into your home. You can take on a significant renovation project to enhance the space you have, or you can use clever decorating tricks to really give your home a more artistic feel. If you let your creativity lead you, you can accomplish something truly beautiful.
Comments on this help guide to 5 ways to make your home look architectural article are welcome.
Building Articles
Architecture
60 Aldgate, City of London, England, UK
Design: ACME, Architects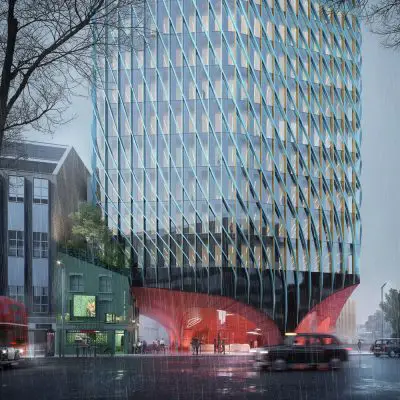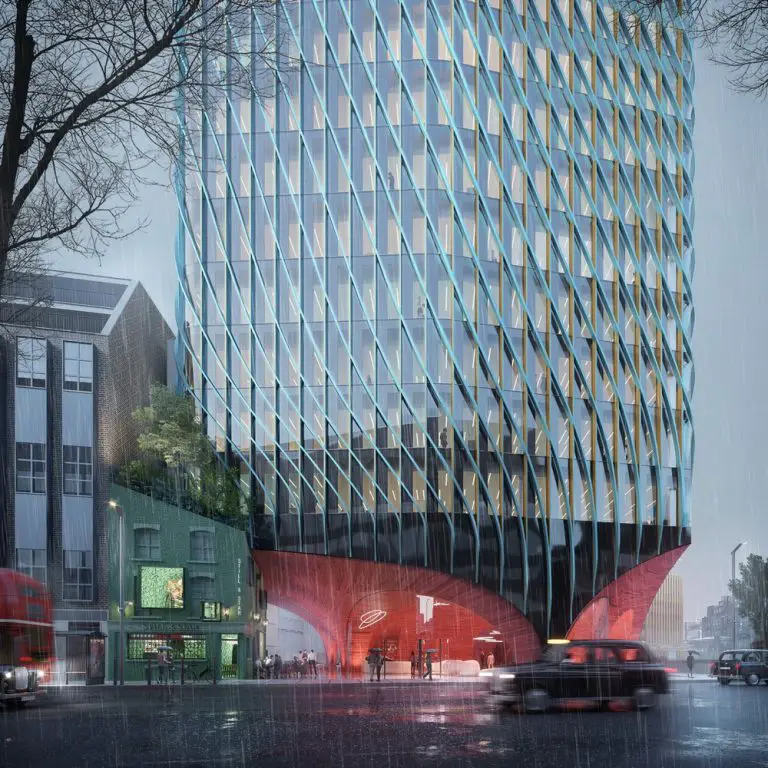 image courtesy of architects practice
60 Aldgate Minories Building
Comments / photos for the 5 ways to make your home look architectural page welcome