5 best electricians in Kuala Lumpur guide, House AC unit fix, Online property cooling advice
5 Best Electricians in Kuala Lumpur
6 June 2023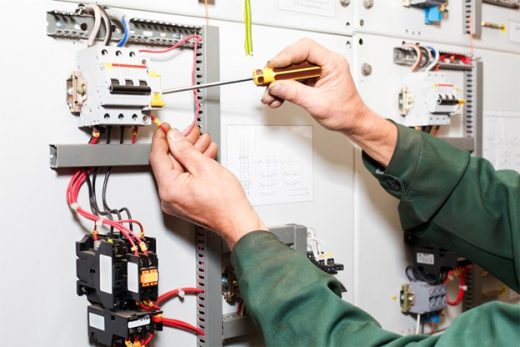 Kuala Lumpur, the bustling capital of Malaysia, is home to a range of skilled electricians who can provide reliable and efficient electrical services. Whether you need help with wiring installations or want to fix faulty lighting, finding the right electrician can make all the difference. In this article, we have compiled a list of five best electricians in Kuala Lumpur who are known for their exceptional workmanship and affordable prices.
The Good Electrician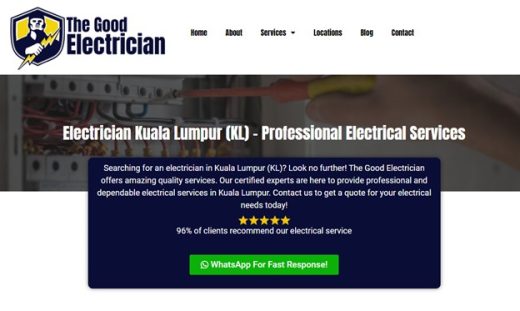 You won't find a better option for your electrical needs in Kuala Lumpur than The Good Electrician – they've been leading the industry since 2005! As one of the most trusted electricians in Malaysia, they pride themselves on providing professional electrical services in Kuala Lumpur to their customers. Our team consists of highly qualified and experienced electricians who are dedicated to ensuring that all their clients receive excellent service.
At The Good Electrician, they believe that customer satisfaction is key. The team from The Good Electrician understand that every client has unique electrical needs, which is why the technicians take the time to listen and provide tailored solutions. From routine safety checks to complex installations, the team has the expertise and knowledge needed to handle any job with ease. With affordable rates and a commitment to excellence, you can trust The Good Electrician for all your electrical needs in Kuala Lumpur.
Website: https://www.thegoodelectrician.com/locations/kuala-lumpur/
Phone Number: 0333851974
Address: B-15-15, 19, Jalan Damai Puspa 12, Alam Damai, Cheras, 56000, Wilayah Persekutuan Kuala Lumpur
GE Electrical Services

Looking for reliable electrical services in the city? GE Electrical Services has over 30 years of experience and a perfect 5-star rating on Google reviews. Their expertise and reputation have made them one of the top contractors in Kuala Lumpur, which is definitely impressive.
What sets GE Electrical Services apart from other electricians is their commitment to customer service. They offer 24-hour services for any electrical emergencies you may encounter, as well as transparent services and charges to avoid any hidden fees. Although they only specialize in electrical repairs and maintenance, house renovations, and air conditioner installations, their dedication to providing quality service makes them a trustworthy choice for your electrical needs.
AW Builders Malaysia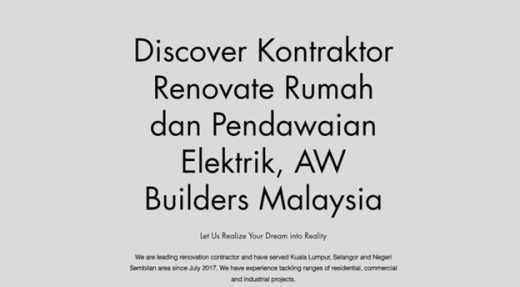 With their wide range of services and solid client base, AW Builders Malaysia is a great option for anyone in need of home maintenance assistance. Despite being relatively new to the industry, they have already established themselves as a reputable company that offers quality electrical repairs and maintenance alongside other home improvement services such as steel and aluminum works, wall and floor finishes, ceiling finishes, and piping services.
What sets AW Builders apart from other electrical service providers in Kuala Lumpur is their ability to offer multiple services at once. This makes them an ideal choice for homeowners who are looking for a one-stop shop for all their electrical needs. With five years of experience under their belt, AW Builders has proven themselves to be reliable, efficient, and professional in their workmanship.
Harp Sheng Electrical Sdn. Bhd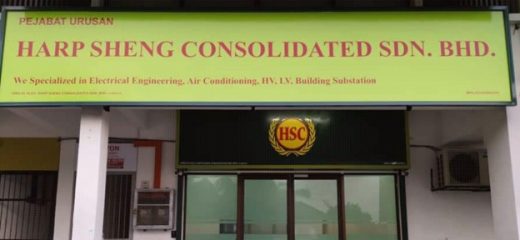 If you're searching for an experienced electrical company that has worked with well-known brands, then Harp Sheng Electrical is worth considering. They have been in the industry since 2003, making them one of the pros in the field. Their experience of working with big names such as Sunlight Radio Taxi and Gold Mix Trading proves that they can get the job done efficiently.
However, some reviews have mentioned areas where Harp Sheng Electrical needs to improve. Some customers have reported communication issues with their staff, and technicians sometimes fail to arrive on time for emergency repairs and installations. Additionally, follow-up may not always be consistent, which can give a negative impression to clients. Nevertheless, if you need electrical services from an experienced company that has a proven track record of working with reputable brands, Harp Sheng Electrical could be a viable option for you.
WC Electrical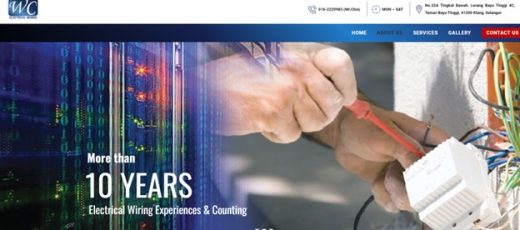 You can trust WC Electrical, with over 10 years of experience in the electrical wiring industry, to provide a complete range of services for all your installation needs. From Electrical Wiring Installation Services to Air-Cond Installation and Security Alarm system installation, we have a team that is experienced and equipped to handle any unit including Shopping Complex in KL, Office, Hotel, Home, Condominium, Bungalow & more.
At WC Electrical, our goal is to provide our clients with the best possible service. We take pride in our workmanship and strive to exceed expectations every time. Our skilled electricians are professional and courteous and will go above and beyond to ensure that all installations are completed on time and within budget. With us as your partner for electrical wiring solutions, you can rest assured that you are receiving top-notch service from experts who know what they're doing.
Conclusion
In conclusion, Kuala Lumpur offers a range of reliable electricians to cater to the needs of its residents. Regardless of the size or complexity of the project, these top five electricians are equipped with the necessary skills and experience to handle any job with ease and professionalism. It's important to choose an electrician that you can rely on for safe and effective solutions – these five options certainly fit the bill!
Comments on this guide to 5 best electricians in Kuala Lumpur article are welcome.
Air conditioner service, AC repair Articles
Air conditioner service, AC repair Articles – selection
Benefits of installing an air conditioning system
Is your Air Conditioner Acting Up
How to Know If There's Something Wrong With Your AC Unit
Property Articles
Residential Architecture
Comments / photos for the 5 best electricians in Kuala Lumpura advice page welcome