4 ways to update your bedroom guide, Home bed space tips, Property renewal style advice
Ways to Update Your Bedroom
10 Mar 2021
Your bedroom is a personal and unique room that should be relaxing and tranquil. There are many ways you can update your bedroom, from new furniture, rearranging, art, paint, and renovations. Here are a few different ideas to inspire you to update your bedroom décor.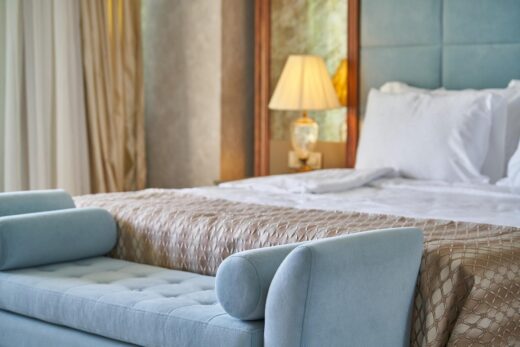 Repair any damage
It is important to have any damage in your bedroom and your entire house professionally repaired. This could be damage from mold, fire, or water, among other things. A damage repair service can make sure your home is safe to live in, and proper repairs can also lower the risk of future problems.
Clever storage solutions
Many people wish they had more room in their bedrooms to prevent them from becoming messy and cluttered. Fortunately, there are plenty of clever storage solutions to suit almost any bedroom size and shape. Ottoman beds provide storage underneath where you can keep your belongings without extra furniture taking up floor space. Clothing rails can also be used to hang items and clothing if you don't have a wardrobe or yours is overflowing!
Shelving is always a great idea as it provides storage without using floor space, and you have more choice over where you place it. Bedside tables and cabinets provide storage space and somewhere to place your important items like your books, phone, water, and lamp. Rearranging your existing furniture can also make you more aware of the space you have, and there might be a layout that provides you with more room.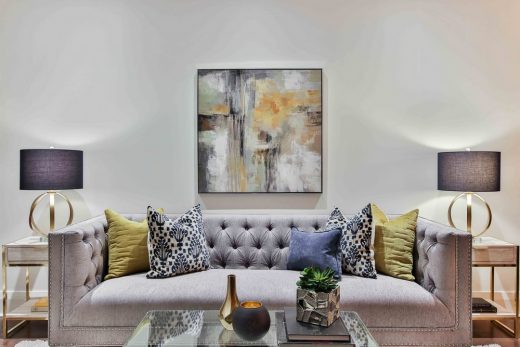 Colors and textures
Choosing the color scheme of your bedroom is a lot of fun, and the list of options is almost endless. This is a great way to really personalize your room and make it totally unique to you. From the paint on your walls to your bedding, you can choose from a huge range of colors, patterns, designs, and textures. Adding art to the walls can give plain walls a focus point and break up the space.
A bold printed wallpaper on one wall can create a great feature wall and add a pop of color or texture to your bedroom. Furthermore, you can play with the different textures that are present. Soft furnishings such as rugs, bedding, pillows, or blankets can make your room cozy and comfortable, and again there are plenty of different options for color, design, and material to choose from.
Accessories
Small changes can also make a big impact. Adding houseplants or ornaments are simple, cost-effective ways of sprucing up your bedroom. You don't have to be an expert gardener either, as there are plenty of hardy houseplants that thrive with very little care. If you really want to avoid them, you could even get some fake plants that you definitely don't have to care for!
Ways to Update Your Bedroom Style
Making the most of your bedroom and the space you have can be a fun activity and can help make your room feel more relaxing and calmer. We spend a lot of time in our bedrooms, so why not invest in yours and make it as cozy as possible?
Comments on this Ways to Update Your Bedroom article are welcome.
Beds and Bedrooms
Bedrooms Posts
Tricks to make your small bedroom look bigger
Ways to make your bedroom look like a million bucks
Beautiful wall texture bedrooms renovation design ideas
Home
Residential Architecture Articles
Comments / photos for the 4 Ways to Update Your Bedroom style advice guide page welcome