Ways to make your bedroom look like a million bucks guide, Bed style ideas, Home decor design tips, Property advice
Ways to Make Your Bedroom Look Like a Million Bucks
26 May 2022
Your bedroom says something about you, and your style, whether it's intentional or not. Sure, most people spend more time in their bedrooms than anywhere else in the house beside the bathroom. The way you decorate and design your bedroom can say more about your personality than you may realize.
It doesn't have to cost a fortune to make your bedroom look amazing, but it does take some time and effort on your part to get there. Today we will shine some light on how to make your bedroom look like a million Buck. Let us get started!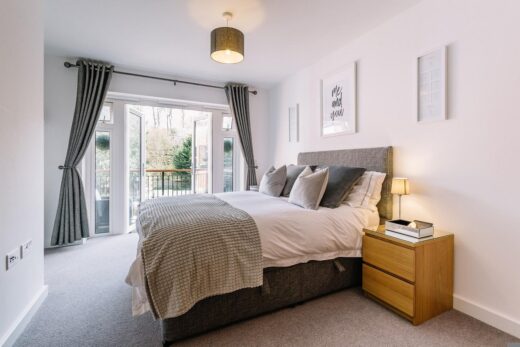 Add Color To The Room
The focal point of any bedroom is usually its bed. When choosing to bed, look for patterns and colors that can be used on other elements of your room, such as throw pillows or rugs. For example, if you choose a colorful patterned bedspread, complement it with matching colored pillows or rugs.
This will tie everything together and make your bedroom appear cohesive without needing to spend a lot of money. Remember, though all-white rooms are just as stylish, you don't need to fill every surface in your bedroom with the same color. Find one piece say the bedspread, and use color elsewhere in smaller doses.
To bring life into an otherwise dull space, try adding accent pieces like wall art or decorative mirrors. Mirrors are especially great because they reflect light around a room; they're also helpful when trying to create illusions of space.
Hang Works of Art on Your Walls
Installing wall art is easy way to quickly make your room look bigger and more stylish. Many homes are decorated with works of art, but it can be expensive to purchase original pieces. Prints from online stores or local galleries provide inexpensive options for decorating your space.
Alternatively, if you're handy, there are also ways to decorate cheaply by turning empty frames into one-of-kind pieces with paint and fabric. Take, for example, a blank canvas printed on both sides and insert it in an inexpensive frame that you purchased at your local craft store or home improvement retailer. Then use stencils and fabric paint to create something unique that reflects your style.
Add Storage to Suit Your Needs
Your bedroom storage is an important factor to consider to make your bedroom look stylish. There are different types of wardrobes to pick from that would blend well with your needs and bedroom style. Wardrobes help make your bedroom uncluttered by having your clothes arranged systematically inside them.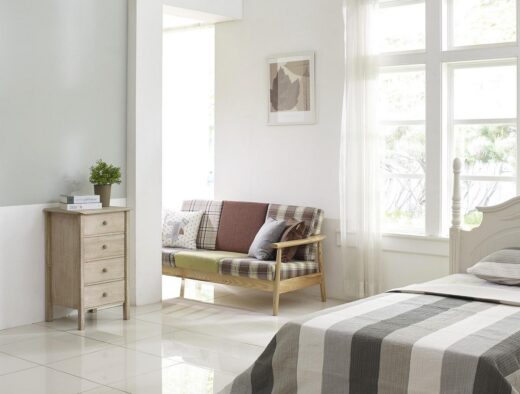 Add Light
One of the easiest ways to make your bedroom look more expensive is by adding light. Get rid of dingy overhead lights and switch on one or two nice lamps instead. Choose something that matches your decor; not just whatever was cheapest at Target. Candles are also an easy way to add instant ambiance.
Candles can even take the place of table lamps and eliminate that lampshade. If you don't have ceiling space for lights, throw them on a dresser, set of shelves or nightstands for quick decorating action. Or try lighting up your bedside tables with some pretty tea candles.
You can also hang string lights from above if you want a soft glow in every corner of your room. Many people prefer string lights because they're inexpensive, simple to install and easily changeable when it comes time to redecorate. They're especially great for bedrooms because they create a cozy atmosphere. Take a look at bespoke made to measure bedrooms.
Add Plenty of Natural Light to Every Room
If you want your room to look expansive and airy, opt for light colors with white or cream as your main base. This will immediately open up your room and make it feel airier, taller, and lighter. However, if you want to warm up your room more, use dark colors.
Red is especially flattering in bedrooms as it adds an element of passion and romance. It's also known for making one appear slimmer. So if you're looking for ways to make your bedroom look expensive on a budget, think about adding plenty of natural light into every room!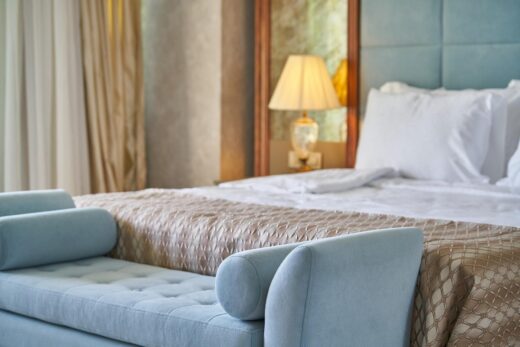 Ways to make your bedroom look better conclusion
Everyone loves being in a stylish environment and your bedroom is not an exception. This guide has elaborated a few points for those who want to make their bedroom look bossy.
Adding color to your bedroom makes it look bright, and some little artwork adds style to the walls. Besides that, add light and good storage space to make your bedroom look organized. Natural light will as well bring in the ambiance in the room. Try out those few tricks and wait for the results!
Comments on this guide to Ways to make your bedroom look like a million bucks article are welcome.
Bedroom Design
Bedroom Articles
Modern versus contemporary bedroom designs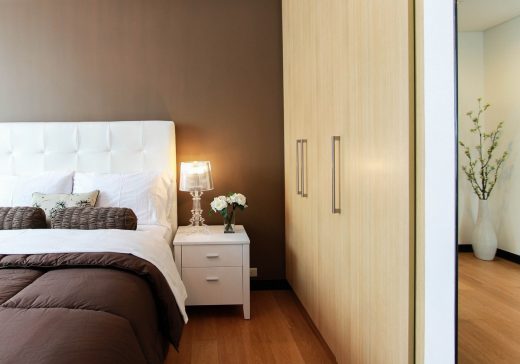 Beautiful wall texture bedrooms renovation design ideas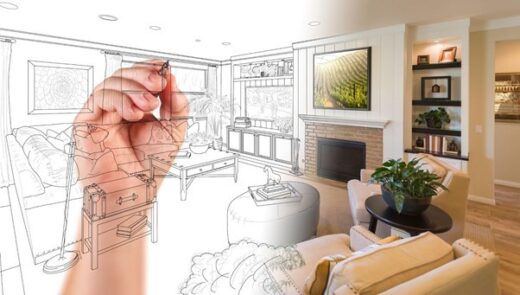 image courtesy of Shutterstock
Who invented the bed sleep trivia
Your bed should be positioned to face the door but not directly in line with it.
Essentials things for a perfect master bedroom
Make Your Bedroom More Comfortable
Touches Of Glamour for your Bedroom
Property Articles
Residential Architecture
The Playful House, Brighton, Adelaide, South Australia
Design: Martin Friedrich Architects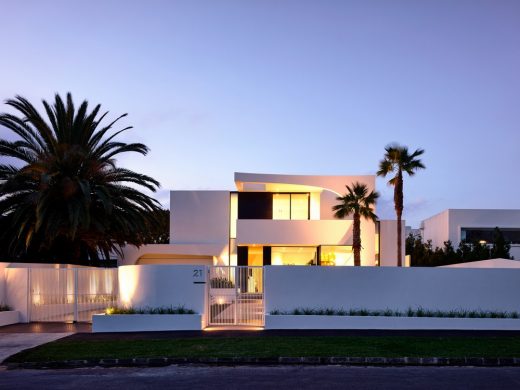 image Courtesy architecture office
House in Brighton, Adelaide
Comments / photos for the Ways to make your bedroom look like a million bucks advice page welcome