Tricks to make your small bedroom look bigger guide, Minimal bed ideas, Little home decor design tips, Property advice
Tricks to Make Your Small Bedroom Look Bigger
14 June 2022
Decorating a small bedroom can be quite difficult. However, you can make something exquisite out of your seemingly tiny space. The first rule is to decongest your bedroom. Get rid of unnecessary items that clutter your space.
Clutter can overwhelm your room and detract from the primary purpose of a bedroom space – retreat and rejuvenate. In this article, we will share tricks and tips you can use to make your small bedroom look bigger. Let's get right into the details!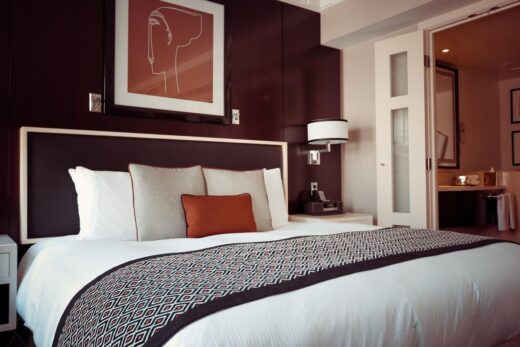 Tricks to Make Your Small Bedroom Look Larger
Pay Attention to How You Mount Your Curtains
Your curtains can affect the look and feel of your bedroom. In a small room with low ceilings, the trick is to mount your curtains from ceiling-t-floor to draw the eyes upwards. This will make the ceiling appear higher and your room airier. If ordering custom curtains, settle for light fabrics and small scale patterns.
If the window is quite small, consider opting for roman shades instead of curtains as they are more minimalist.
Expand Your Space with Mirrors
If you know how to correctly style mirrors around the house, you can transform a small bedroom into a stylishly large room. The reason for this is simple. Mirrors reflect natural light. You can prop a full-length mirror against the main wall of your bedroom or above your bed's headboard to enhance the overall appearance of your space. The reflective nature of the mirror will not only give a feel of a bigger space but also bring a stylistic accessory to your room.
Get a Bed with Built-in Drawers and Cut the Clutter
To achieve a larger-looking space, you need to cut the clutter. A smart way to do this is to buy a bed with wall mounted, 'floating' bedside tables that are much more space efficient than the traditional freestanding tables.  Some bed designs also come with storage underneath where you can store items that you do not need but are not willing to dispose of.
If you still have items lying around, you may want to get a single piece of storage furniture that will add aesthetic and practical value to your space.
Wall-mounted storage furniture works perfect for a small bedroom and so does wall-mounted cabinetry. With this, you can have adequate storage space without using floor space.
Paint the Walls & Ceiling the Same Color
It is a given that you would want to paint your walls when redecorating your bedroom. However, instead of picking different colors for your walls and ceiling – as is standard practice – opt to paint them the same color. This will help blur the horizontal and vertical boundaries of the room and make the space seem larger than it is.
A soft white is a great choice for this but if you are not a great fan of white, choose a lighter color palette with soft hues like sage greens, pale blues, or muted pinks.
If you're opting for custom roman shades or curtains, keep them the same color as your wall to minimize visual breaks and create a sense of larger continuity.
Light Up Your Room with Multiple, Small Lighting Fixtures
With the right amount of light, your room will look bigger. However, avoid using a single light source in the middle of the ceiling. Instead, use several smaller and more stylish fixtures around your room. This will exaggerate the sense of space and draw the eyes to every part of the room, eliminating any dark corners.
You can place small sconces above your shelves and bedside table to give a cozy feel to your bedroom. opt for lighting that is soft and warm to give a cozy ambiance. You can choose warm shades of bulbs to diffuse the light.
Think Wall Space, not Floor Space
Use your vertical spaces wisely and efficiently. By mounting furniture and shelves on the walls, instead of having multiple small pieces of furniture on the floor can go a long way to allowing the eye to travel across the floor and give an illusion of free space. So make maximum usage of your vertical spaces in creative ways.
While it may be tempting to decorate your bedroom with all the frills and accessories you can find, the golden rule to making a small room look bigger is to keep it simple and uncluttered. A focal piece of artwork, a beautiful plant, and a few carefully chosen accessories nicely placed around your space will look perfect.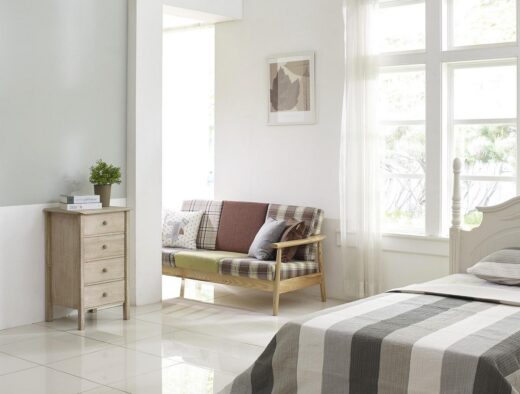 Wrapping Up
Summarily, keeping your room organized and clean will always make it feel bigger. You may not get the perfect setting on your first try but you have the time to create a haven out of your small bedroom.
Design your layout and picture what you want. Decide the specific items that should come into your room and experiment. You are sure to love your creation at the end of the day.
Comments on this guide to Ways to make your bedroom look like a million bucks article are welcome.
Bedroom Design
Bedroom Articles
Ways to make your bedroom look like a million bucks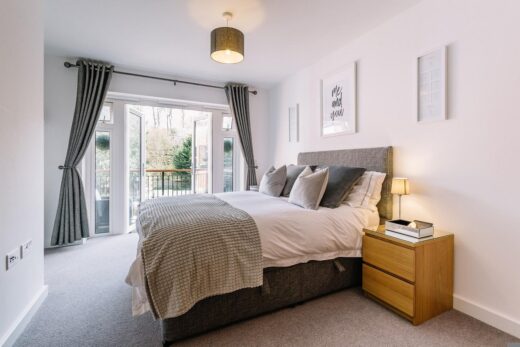 Modern versus contemporary bedroom designs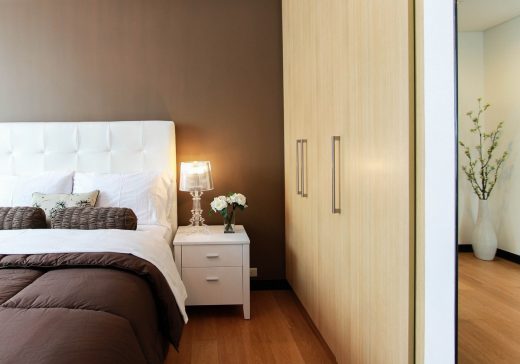 Essentials things for a perfect master bedroom
Make Your Bedroom More Comfortable
Property Articles
Residential Architecture
Comments / photos for the Tricks to make your small bedroom look bigger advice page welcome