Master bedroom tips to revitalize your space at home, Property interior design advice, House beddings style
Master Bedroom Tips to Revitalize Your Space
10 November 2023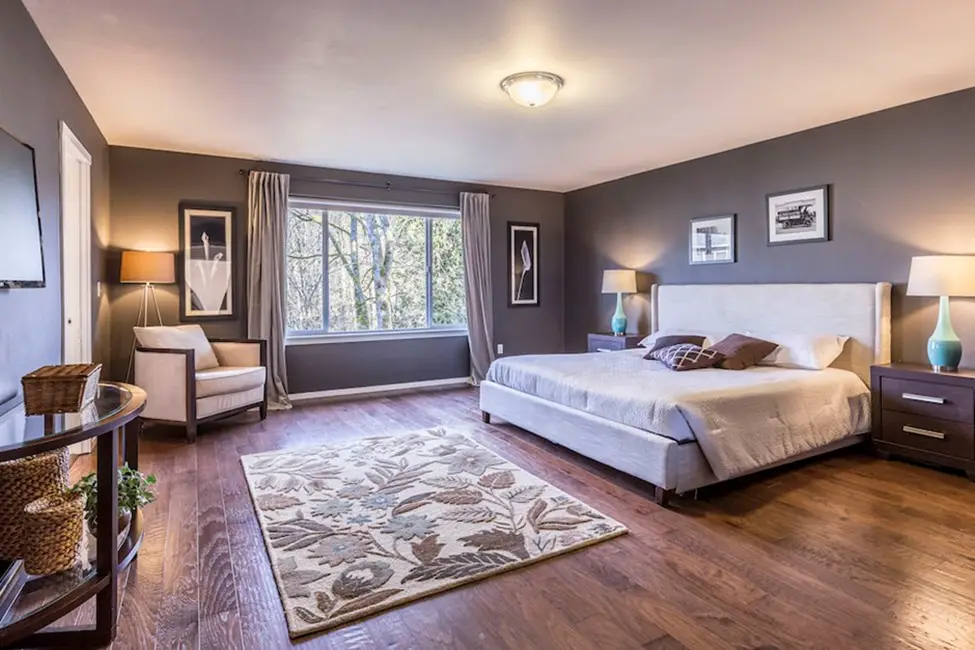 image source : unsplash.com
Master bedrooms are personal sanctuaries. This is where you rest, relax, and rejuvenate every day. Being a place of comfort, you should regularly revitalize your space to provide much-needed comfort. While it may be serving its purpose as a sleeping space, you should find ways of improving the look and feel of your bedroom. The following tips can help you transform your master bedroom from a functional room to a space you adore every night.
1. Choose Your Preferred Palette
White and gray colors have been popular bedroom colors for decades. However, the modern bedroom interior design features other interesting colors. You should pick a palette that suits your preference. This might include a pink bed or headboard, blue accent walls, and other options.
Generally, you should choose two or three colors for your master bedroom space. Neutral and natural colors are perfect as they complement brighter and moodier color tones. They are also perfect for layering other items in your space. However, ensure that you choose undertones with neutrals when accessorizing the bedroom. For instance, your pillowcases and sheets should be gray or any other neutral color. Quince stocks beddings of different colors.
Soft pastels, especially lavenders and greens, are also popular choices. They are a perfect choice for creating a therapeutic space because of their calming feel. However, you can explore moody and bright tones. Regardless of your pick, ensure your master bedroom's color palette simplifies other things.
2. Choose Your Furniture
Though often ignored, bedroom furniture has a heavy influence on the mood. You should choose furniture pieces that improve bedroom functionality and appearance. Apart from the bed, you should have two other crucial furniture pieces to complete your master bedroom appearance.
First are bedside tables. Like the bed, you should consider several functional factors when choosing bedside tables. Important considerations are the top surface, storage space, and proportion. The top surface should be wide enough to accommodate all your bedtime essentials, particularly the alarm clock, water, reading glasses, and a lamp.
Similarly, the bedside table should provide enough storage. Whether you want to store your stack of favorite books or medications, the drawers should accommodate your priorities. You should also consider the proportion of the bedside table to the size of your bed. The second important piece of furniture is a bench seat or armchair. Bench seats provide functionality and can be used to style the bedroom. They add comfort and warmth to your bedroom.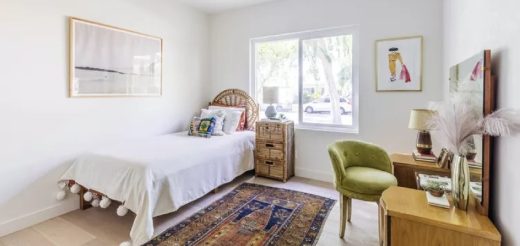 image source : thespruce
3. Light and Window Treatments
Lighting and window treatments are also crucial to revitalizing your bedroom. Your master bedroom requires a perfect balance of artificial and natural light. Windows provide natural light, which influences your mood and feel. It also allows fresh air in and connects you to nature.
The fun is in selecting window treatments for your bedroom. Choose window treatments that provide a perfect balance between privacy and lighting. Don't ignore the influence beautiful curtains, shutters, and blinds have on your bedroom atmosphere.
Endnote
Upgrading your bedroom shouldn't be a tough task. While you should engage professional designers, simple upgrades and replacements can do the trick. You should also introduce a fragrance, new plants, and wardrobes to ensure your bedroom is clutter-free.
Comments on this Master bedroom tips to revitalize your space at home article are welcome.
Bedroom Design
Bedroom Articles
Modern versus contemporary bedroom designs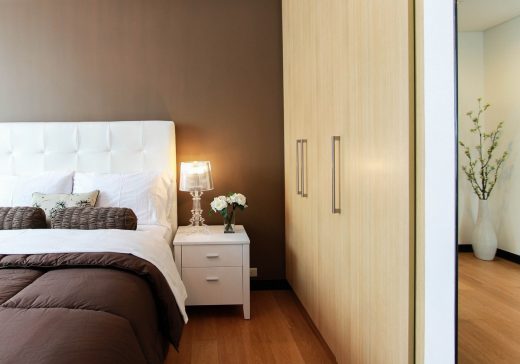 image source : pixabay.com
Essentials things for a perfect master bedroom
Make Your Bedroom More Comfortable
Touches Of Glamour for your Bedroom
Property Articles
Residential Architecture
Comments / photos for the Master bedroom tips to revitalize your space in your home page welcome