Equity Release, Home Improvement Funding, Building Remodeling Costs, Home Renovation, Property Advice
How to Fund Your Home Improvement Using Equity Release
17 August 2019
You've always wanted to do that dream home improvement but have never been sure how to afford it. How to Fund Your Home Improvement using Equity Release?
The good news is that you might be able to with an equity release.
There's a lot to learn when it comes to equity release.
However, with the numbers of unscrupulous plan providers and biased websites coming up every day, trying to figure out the workings and processes of this financial product can be challenging.
Lucky for you, here is a comprehensive guide to equity release schemes.
Be sure also to check out sovereignboss and get to see how much equity you can release with the equity release calculator.
So, What Is Equity Release?
Equity release is a lending option that allows you to tap into the wealth tied up in your property. It can be done by either going for a home reversion plan or the lifetime mortgage.
The home reversion plan is for homeowners aged 60+. You sell part or the entirety of your property for a discounted price. The lender then gives you a certain percentage of the money either as a lump-sum payment or in instalment. On your death, or if you move out permanently, he/she will then sell the agreed-upon portion of the property to recover their money and the accumulated interest.
The lifetime mortgage plan, on the other hand, is eligible for proprietors aged 55+. The lender allows you to borrow based on the value of your home. At the end of the term, the lender recovers their money by selling off the agreed portion of your property when you die, or if you move into a permanent care facility.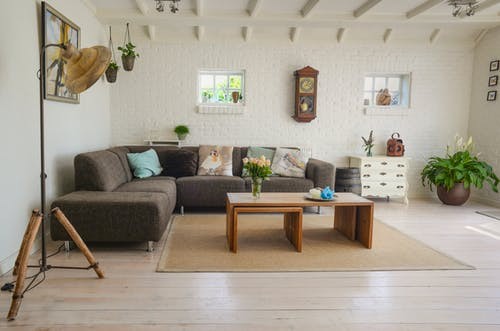 photo courtesy of article provider
How to Fund Your Home Improvement – Who is Eligible?
Here are some of the aspects to consider before you can go and apply to an equity release plan provider:
#01. Your Property's Location
Your property has to be situated in the UK. However, it would be best if you kept in mind that specific plan providers can opt to inflict localised rulings to whether they can include the extremes of the UK within their remit. Use a home remodeling contractor.
Like Northern Ireland, for instance, it's presently limited to only two lenders. Some providers, however, might insist that their services are restricted to the mainland, thus ruling out any islands.
#02. The Estate's Value
The lowest property value most plan providers will consent to is usually £70,000. Theoretically, there is no upper estate valuation limit. Nonetheless, individual companies impose a maximum amount to protect themselves from the risks.
#03. The Loan Amount
Like the estate's value, this is dependent on your plan provider. Nevertheless, most equity release companies offer a minimum loan amount for an equity release plan at £10,000, while some have it at a minimum of £100,000.
The maximum amount you can borrow is reliant on the age of the youngest homeowner, their health and lifestyle, and, of course, your property's market value. Moreover, the older you are, the more equity you can release.
Check out more on eligibility here.
The Pros
Equity release, like any other lending option, comes with various advantages.
For one, you get to release money tied up in your assets. As people age, they tend to notice that they have lots of wealth but in the form of assets like property.  If you don't want to sell of the said property, then equity release allows you to have cash while still retaining ownership of your property until you die.
Second, you can use safeguard some inheritance for your children. When you sell your residence with a home reversion plan, you can choose to ring-fence a portion of your property. It'll decrease its value but will ensure that you have left something behind for your children to inherit.
You don't need to worry about getting ripped off if you are working with a legitimate lender. It is because all the institutions that offer equity release products are monitored by the Financial Conduct Authority and the Equity Release Council.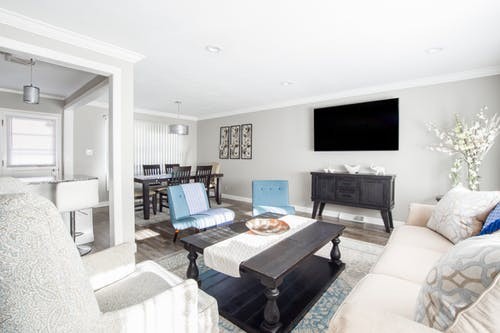 image courtesy of article provider
How to Fund Your Home Improvement with Equity Release – The Takeaway
Equity release is an expensive, complicated process. However, it's a good option when well thought out and planned. It would be best if you had a sit down with a lender so that they breakdown the choice they have and the option best suited for you. Additionally, it's compulsory that you meet with an independent solicitor before making any decisions. It will ensure you get an unbiased opinion of how to best move forward.
We hope this has given you a few ideas and provided you with a way to help fund your dream home improvement.
Comments on this How to Fund Your Home Improvement Using Equity Release article are welcome
Mortgages and Equity Release
Mortgages Posts
How to improve your life with equity release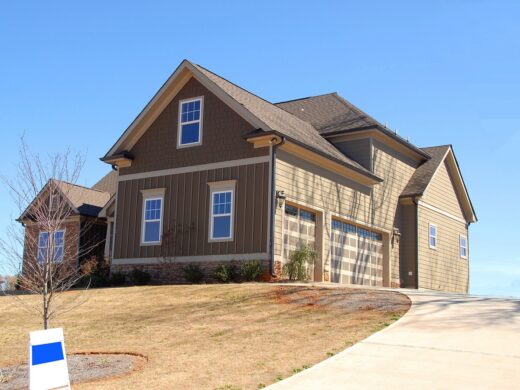 Equity release to improve your life on retirement
Pros and cons of 15-year vs. 30-year mortgage
Are You in the Gray Area in Your Mortgage?
Building Articles
Comments / photos for the How to Fund Your Home Improvement Using Equity Release page welcome