2021 home renovation price guide, House refurb tips, Property refurbishment advice
2021 Home Renovation Price Guide – Key Factors
11 May 2021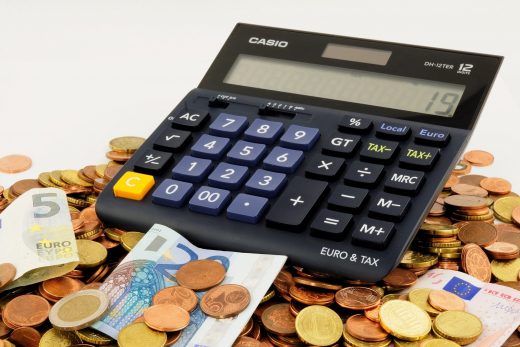 Are you looking to renovate your home this 2021? Well, one of the most important things you should consider is the house renovation cost.
Unfortunately, it's not as easy as setting a price range and sticking with it. If you don't do your research and talk to your home renovation general contractor beforehand, chances are, you'll go over your budget without even realizing it.
In fact, the 2019 CIBC Home Renovations Poll revealed that 39% of Canadians who embarked on a renovation project that year went over budget.
You don't want to be part of those statistics, right? So before you sign up with contractors for your home remodeling projects, here are the factors that might influence your house renovation costs.
What Factors Influence the Average Cost of Your Renovation?
It's important to consider the following before you commit to a budget to remodel a house:
Age – The older the house, the higher the price usually is. After all, you might unearth some unwelcome surprises that need more work than you think.
Size – Just like constructing a house, larger square footage means a higher cost. Be sure to know the cost per square foot to get an idea of your overall renovation costs.
Choice of contractor – Hiring reputable contractors to renovate a house will be more expensive than just getting a local handyperson to help you. Of course, if you want quality work, you shouldn't skimp on this aspect.
Complexity of the renovation projects – Usually, it will cost more if you need to add an extension, rearrange plumbing and electrical systems, or bust a wall than just painting each square foot of your house with a new colour.
Timeframe – The faster you need to remodel your house, the higher the cost to renovate becomes.
Fixtures – A generic brand of mid-range kitchen cabinets will definitely be more budget-friendly than a high-end one from MasterBrand or Fabuwood.
Other house remodeling costs that you need to consider include designer and architect fees and appraisals. A good rule of thumb is to add 20% to 25% to your budget to handle emergency home renovation costs.
How Much Should Your Average Budget Be?
From your kitchen or bathroom to your living room or bedroom, every part of your house will have a varying average cost per square foot.
Here's a quick 2021 home renovation price guide to help you make an informed decision:
Kitchen Renovation
A kitchen remodel project usually involves appliances, cabinetry, and countertops — not to mention the finishes.
In general, the average price of kitchen remodeling is $25,000 to $50,000. It's about 10% to 25% of the overall value of your home.
For specific parts of your kitchen, here are the estimated prices per square foot:
Counters – $5 to $200/sq ft
Sink – $35 to $80
Drawers – starts at $30 each
Cupboards – $150 to $250/unit
Kitchen island – $250 to $750
Bathroom Renovation
Around 5% of the total value of your home is enough for your bathroom remodeling project.
Some of the most common bathroom remodel prices minus installation fees include:
Bathtub – $200 to $3,870
Shower – $200 to $1,500
Toilet – $100 to $700
Sink – $30 to $400
Sink faucet – $40 to $350
Countertop – $5 to $150/square foot
Painting Costs
Covering your home with a fresh coat of paint is a surefire way to liven it up and increase its value. Since it's easy and cheap, your return on investment on your real estate will surely be great!
The average cost depends on the size of your space per square foot, the brand and quality of paint, and the labor expenses.
Here are the estimates:
Paint gallon – $28 to $60
Labor costs – $0.50 to $1/square foot
Professional painter work – $35 to $35 per hour
Student painter work – $20 per hour
Heating and Cooling Systems
Your air conditioning and heating system prices depend on the specific renovation project you're planning to embark on.
Here are the estimates:
Window air conditioner – $100 to $400, depending on square feet surface
Central A/C system – starts at $3,000
Ceiling A/C system – starts at $6,500
Heat pump – starts at $4,000
Natural gas heating system – $4,000 to $6,000
Geothermal system – $20,000 to $40,000
Propane heating – $4,000 to $6,000
Oil heating – $2,000 to $3,000
Door and Window
There are different types of doors and windows to choose from, and all of them will affect the final cost.
Here are the approximate fees:
Barn door installation kits – $100 to $2,000
Barn doors only – $200 to $1,000
Front door – $200 to $2,000
Garage door – $600 to $1,500
Windows only – $300 to $4,000
Window replacement and installation – $200 to $1,000 each
Roof
Thinking of getting your roof remodeled? Here are the approximate remodel costs:
Asphalt shingles – $3 to $9/square foot
Recycled tire roof – $8 to $15/square foot
Aluminum roof – $8 to $15/square foot
Prepainted galvanized steel roof – $12 to $22/square foot
Copper roof – $20 to $30/square foot
Wooden shingle roof – $9 to $25/square foot
Gravel roof – $7 to $11/square foot
Green roof – $18 to $37/square foot
Floor
The type of flooring material plays a huge part in the average cost of renovating, which are as follows:
Hardwood floors – $4 to $12/square foot
Bamboo – $3 to $8/square foot
Laminate – $1 to $7/square foot
Engineered wood – $4 to $9/square foot
Vinyl tile – $4 to $12/square foot
Linoleum – $5 to $12/square foot
Make sure you know the average cost of your home renovation projects with Reno Quotes' 2021 guide!
Comments on this 2021 Home Renovation Price Guide article are welcome.
Home Renovation
Home Renovation Posts
7 Renovation Tips for Homeowners
Home Renovation Tips to Keep in Mind
Building Articles
Residential Architecture
Comments / photos for the 2021 Home Renovation Price Guide page welcome