10 essential tips for first-time home buyers, Housing investment advice, Residential building design
10 Essential Tips for First-Time Home Buyers
8 August 2023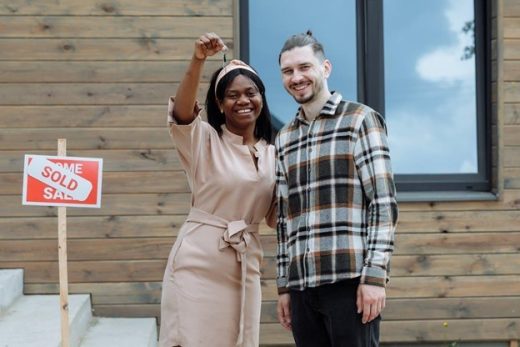 image courtesy of article provider
As a first-time home buyer, the process may be overwhelming and intimidating. With so many factors to consider and decisions to make, it's easy to feel lost and unsure where to start.
But don't worry! We're here with The Germyn Group to share ten essential tips that will guide you through buying a home for the first time.
Let's dive in and embark on this exciting journey toward homeownership!
1. Sort Your Finances and Get Pre-Approved for a Mortgage
This sets the stage for a successful home-buying experience. It gives you a clear understanding of your budget. It also allows you to confidently make offers on properties within your price range.
To begin, take a close look at your financial situation. Calculate your monthly income, expenses, and debt payments. This will help you determine how much you can comfortably afford to spend on monthly mortgage payments.
Once you have a good grasp of your finances, it's time to get a mortgage pre-approval. The lender will assess your credit score, income, and debt-to-income ratio. These determine how much they are willing to lend you.
Lastly, don't forget about additional costs like property taxes, association fees, and other housing costs. Don't put all your savings into the downpayment. Set some aside for unexpected expenses you may incur throughout the process.
2. Research the Local Housing Market and Choose the Right Neighborhood
Buying a home is a significant investment. And choosing the right neighborhood is crucial for your long-term satisfaction.
Research different neighborhoods. Explore online resources, real estate websites, and local forums. Look into property prices, crime rates, school ratings, transportation options, and developments in the area.
Visit potential neighborhoods. Physically visit communities you are interested in. This will give you a firsthand experience of the atmosphere, amenities, and overall vibe of the area.
Talk to locals. Strike up conversations with residents, shop owners, and professionals in the area. They can provide insider information about the pros and cons of living in the neighborhood.
3. Make a List of Your Needs and Preferences in a Home
Before starting your search for a new home, it's important to list your needs and preferences. This will help you narrow your options and find a home that meets your requirements.
Consider your lifestyle. Think about how you live and what you value in a home. Consider your hobbies, daily routines, and future plans. This is to ensure your new home aligns with your lifestyle.
Determine your non-negotiables. Identify the features that are absolutely essential for your new home. These may include the number of bedrooms, a specific location, proximity to work, or other must-have criteria.
Prioritize your preferences. Some features would be nice to have but are not deal-breakers. So, prioritize these preferences based on their importance to you. It will help you make informed decisions when faced with trade-offs.
4. Seek Assistance from a Real Estate Agent
Having a real estate agent by your side can significantly impact your overall experience and outcome.
They have extensive local market knowledge and a network of other real estate professionals. They also have the expertise to guide you through the complex buying process.
Make sure to choose someone knowledgeable, experienced, and trustworthy. Remember, their expertise and support can make your first-time home-buying journey smoother and more successful.
5. Get a Professional Home Inspection Before Making an Offer
A professional home inspection will give you a detailed assessment of the property's condition.
An experienced inspector will thoroughly examine the home's structure. They will also identify any existing issues which may not be apparent to an untrained eye.
With this, you can negotiate with the seller to address any necessary repairs or adjust the price accordingly.
6. Be Prepared for the Negotiation Process with Sellers
Negotiating the price and terms of a home can have a significant impact on your overall investment. So it's essential to approach this process with confidence and knowledge.
Determine your maximum budget and identify your non-negotiables. Knowing your financial limitations and must-haves will help you stay focused during negotiations.
But it's also essential to be flexible and open to compromise. Remember, negotiation is a give-and-take process. And finding a mutually beneficial agreement is the goal.
7. Familiarize Yourself with the Paperwork and Legal Processes
One crucial aspect of any real estate transaction is reviewing and negotiating contracts.
And this is where having a real estate agent or attorney can be extremely beneficial. They can assist you in reviewing the contract terms, identifying any red flags, and negotiating favorable terms.
By familiarizing yourself with the legal aspect of home-buying, you can confidently navigate the closing process and protect your interests.
8. Shop Around for the Best Mortgage Option
Don't settle for the first mortgage offer you receive. Compare rates and terms from different mortgage lenders to ensure you're getting the best deal.
You may also consider working with a mortgage broker. They can help you find the best type of mortgage to finance your purchase. They can also assist you with the mortgage application and loan approval.
Don't forget to consider the fees and closing costs associated with the loan. These can vary significantly between lenders and impact the overall cost of your mortgage.
9. Consider the Long-Term Implications of Your Purchase
It's exciting to find a house that meets your current needs and preferences. But it's equally important to think about how your needs might change over time.
Consider things like property size, location, and potential for appreciation. By doing so, you can make a wise investment that will give you a comfortable living situation for years.
10. Take Your Time to Find the Right Home
Finding the right home takes time. So don't get discouraged if your search takes longer than expected. It's better to be patient and find the perfect fit rather than rush into a decision you may regret later.
And while it's important to consider practical factors, don't underestimate the power of your gut feeling. If a property doesn't feel right, it's best to keep looking.
Don't let the pressure of a competitive market get to you. Be patient, and make sure you buy a home that's perfect for you.
Buying Your First Home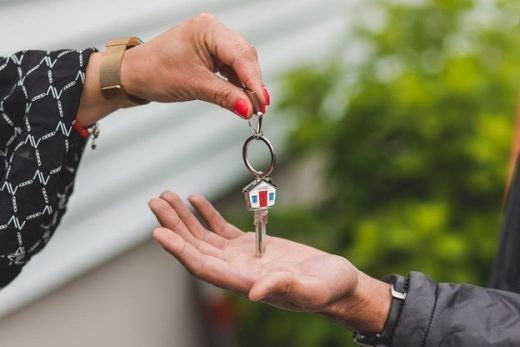 image courtesy of article provider
The first-time home-buying process can be daunting. But with these essential tips, you'll be well-equipped to navigate the real estate market.
Remember to do your research, seek expert advice, and trust your instincts.
Your dream house is waiting for you! And with these tips, you'll be well on your way to making it a reality and achieving an exciting milestone.
Comments on this 10 essential tips for first-time home buyers article are welcome.
Property
Real Estate Posts
How To Become A Real Estate Agent In 2022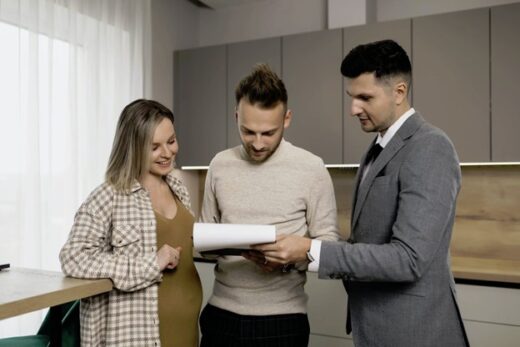 image source : pexels.com
Millennials are changing the real estate market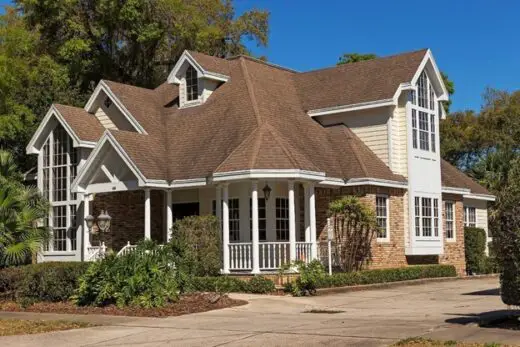 image source : pexels.com
UK homeowners unhappy with their homes
Building Articles
Contemporary Architecture
Ninja Black Kyoto Hotel, Kyoto, Japan
Architect: Eastern Design Office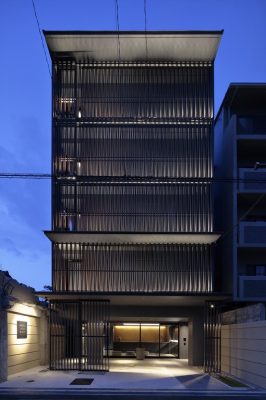 photography : Koichi Torimura, Jeffrey Friedl, Takashi Inaizumi
Hotel Ninja Black in Kyoto City
Comments / photos for the 10 essential tips for first-time home buyers advice page welcome