The Circle Zurich Airport, Swiss micro-city building, Flughafen Project News, Design Images
The Circle at Zurich Airport
7 January 2022
The Circle at Zurich Airport Building News
Design: Holzer Kobler Architekturen, in coopration with Riken Yamamoto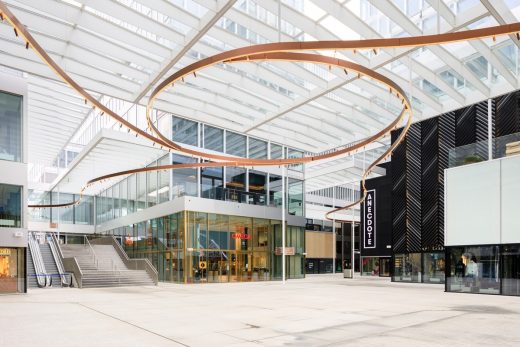 The Circle Zurich Airport Building
7th of January 2022 – Zurich is renowned for its innovation and forward-thinking culture, and this is epitomised by The Circle at Zurich Airport. Housed inside the brand-new boomerang-shaped building is 80,000 sqm of greenery, coupled with what is being coined as a 'micro-city'. From futuristic office space and marketplaces to dining and cultural options, The Circle offers everything that a business or leisure traveller could ever need or want.
The 1.3 billion USD complex is within walking distance of the terminals of Zurich Airport, Switzerland's largest international airport. It is also a mere 10-minute train ride from Zurich city centre. Designed by Japanese architect Riken Yamamoto, The Circle is expecting a staggering peak of 150,000 visitors per day, particularly once all travel restrictions are lifted.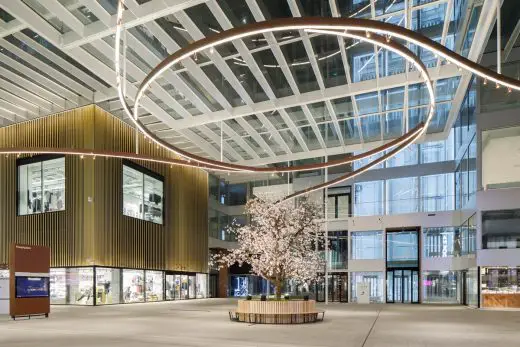 Lighting designers Loop Associates were brought into the project and briefed to make the journey to and through The Circle a seamless one. This was achieved using warmth, clarity and harmony between the different areas of the structure. Their vision ensures the lighting is a key component of the overall design and experience, acting as a point of connectivity between the different buildings, as well as guiding and directing visitors through the narrow streets between the structures.
Pharos' Swiss partner ERVOTECH AG were appointed as the lighting control and LED solutions provider for the project. To fulfil the control elements of the lighting scheme, ERVOTECH AG specified a range of solutions from lighting control experts Pharos Architectural Controls.
Discussing reasons for selecting Pharos for this project, Erich Vogt of ERVOTECH AG said: "When it comes to control, there are no solutions better than Pharos. The quality, flexibility and future-proof design of Pharos control systems ensure a seamless and high-tech solution. This is exactly what The Circle needed."
A Pharos LPC (Lighting Playback Controller X) X and RIO (Remote Input Output) 80 are operating as the master controls for the whole lighting system. Each 3-metre long part of the system has RGBW indirect, RGBW direct and a maximum of four downlights. Each of these are independently controllable by the Pharos solution. The whole system, in fact, consists of 121 independent parts, fed from eight different points and controlled via Art-Net.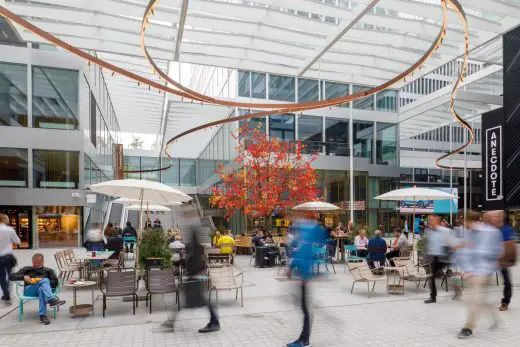 The award-winning LPC X from Pharos offers superior levels of power and integration, ideally suited to architectural and landmark lighting installations, such as The Circle.
The Circle required significant channel counts due to the scale of the project. The LPC X not only delivers on this, but can integrate with the full suite of Pharos Designer solutions and offers an optional real-time video input to further futureproof the project.
The Pharos RIO 80 provides a convenient and scalable way to add inputs and outputs to a Pharos Designer system for show control and integration. The RIO 80 specifically offers 8 digital/analogue inputs and a serial interface for RS232 or RS485, or DMX output.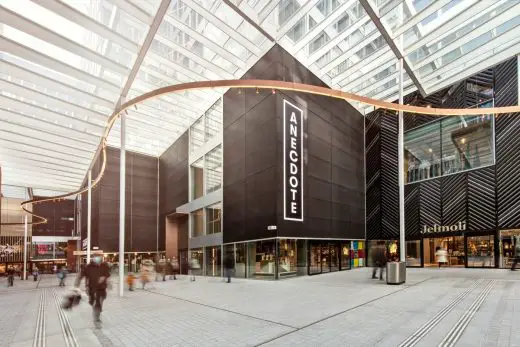 Mark de Gruyter, Regional Manager EMEA, from Pharos, said: "The Circle is an incredible project that breaks the mould of airport facilities. Being within walking distance of the airport terminals makes it perfect for travellers, and the proximity to the city centre and its transport links gives it an enviable position for office working.
"The high levels of control offered by the Pharos system enabled the lighting design to meet its brief of infusing a sense of harmony between all areas of The Circle. The controls allow for fluidity of lighting, as well as aiding with direction of travel and safety when moving between the buildings."
Energy efficiency and environmental impact has been considered throughout all aspects of the development and build of The Circle. The micro-city has achieved a Leadership in Energy and Environmental Design (LEED®) PLATINUM; the highest standard awarded by the LEED. The award covers a wide range of areas including sustainable construction, water efficiency and indoor environmental quality.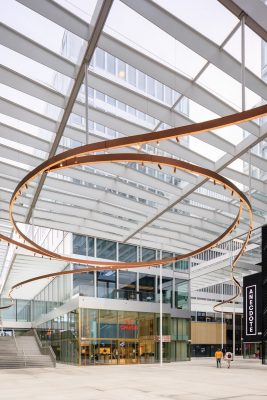 The Circle Zurich Airport – Building Information
Project credits:
Lighting and controls provider: ERVOTECH AG
Client: Flughafen Zürich AG (owners of Zurich Airport)
Real Estate Provider: HRS
Architect: Riken Yamamoto
Lighting Designer: Loop Associates
Light fittings: Zumtobel
Lighting control – Pharos Architectural Controls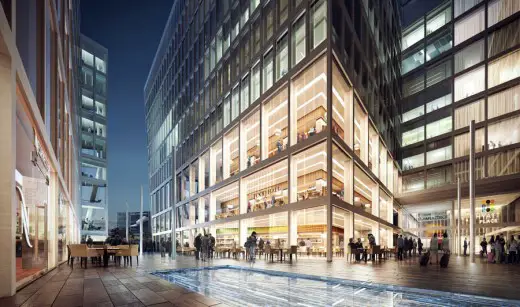 image : www.mir.no
Pharos Architectural Controls
Pharos Architectural Controls is an award-winning British manufacturer of dynamic lighting control solutions for architecture and other specialist industries. Our products are highly flexible, versatile and powerful, and trusted to run day and night illuminating iconic installations around the world – from international landmarks and historic architecture to theme parks, airports, stadiums, bridges, shopping malls, art installations, and more.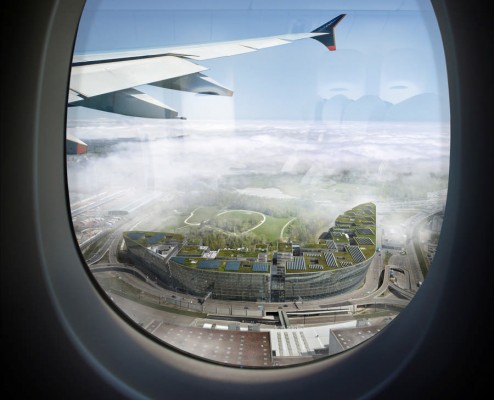 image : www.mir.no
Pharos is part of the Carallon group of companies, an independently-owned product development house specialising in innovative control systems. Its design team is the best of its kind – a group of highly motivated individuals committed to the creation and ongoing development of industry-leading products. Within that team is a wealth of experience in the field of advanced control solutions, with principal members responsible for ground-breaking entertainment lighting control consoles, architectural lighting systems and video processing technology.
More information can be found at www.pharoscontrols.com
Previously on e-architect:
7 + 3 Apr 2014
The Circle at Zurich Airport Design
Zurich Airport Building News
Design: Holzer Kobler Architekturen in coopration with Riken Yamamoto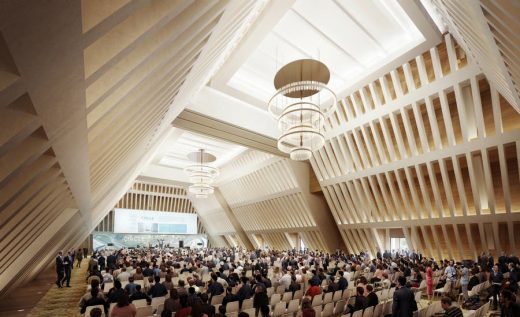 image : www.mir.no
The Circle – Zurich Airport information from Holzer Kobler Architekturen
Website: www.zurich-airport.com/the-circle-project
Location: Zurich Airport, Switzerland, central Europe
New Swiss Architecture
Contemporary Swiss Architectural Projects, chronological:
Swiss Architecture Designs – chronological list
Swiss Buildings – Selection
Kunsthaus Zürich extension
Design: David Chipperfield Architects
Kunsthaus Zürich Extension
The Circle Zurich co-designers : Holzer Kobler Architects, Switzerland
Comments / photos for The Circle Zurich Airport – Swiss Architecture page welcome