Beko Masterplan Belgrade, Serbia Regeneration Project, Serbian Building, News, Design, Architect
Beko Masterplan : Urban Regeneration Belgrade
Architectural Development in Serbia design by Zaha Hadid Architects
11 Jan 2013
Beko Masterplan Belgrade
Design: Zaha Hadid Architects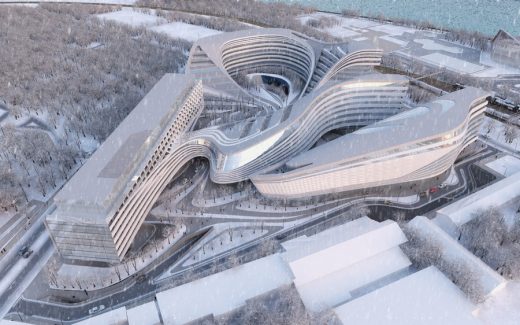 image : Zaha Hadid Architects
Sweeping organic masterplan, typical curvilinear style of Zaha Hadid Architects currently. The context is an ancient Serbian castle, wouldn't it be intriguing to see ZHA actually work on a historic site rather than always adjacent or on greenfield locations? The contrast of sheer newness against ancient fabric would be fascinating to see! The flowing lines are beautiful, when you compare it with the recently completed pierresvives (designed in 2004) you can see the massive increase in fluidity of Zaha's designs.
Adrian Welch, e-architect Editor
Beko Masterplan in Belgrade design by Zaha Hadid Architects
Project Description from Zaha Hadid Architects
The project focusses on the urban regeneration of an important site at the intersection of key cultural projects within the city of Belgrade. Following the region's strong modernist traditions, the masterplan has applied new concepts and methods that examine and organize the programs of the site; defining a composition of buildings that addresses the complexity of 21st century living patterns. The design for BEKO is embedded within the surrounding landscape of Belgrade's cultural axis and incorporates essential public spaces.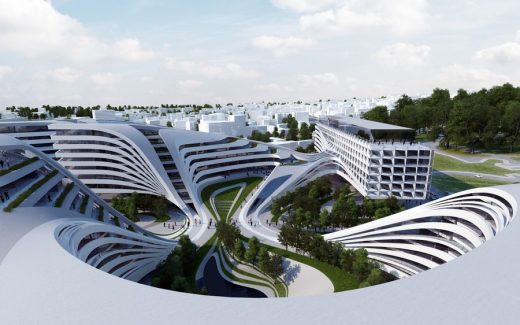 image : Zaha Hadid Architects
The site
The design introduces a habitable landscape with an undulating topography that opens the BEKO site to a variety of possibilities, giving views towards the confluence of Belgrade's two rivers, the subtle monumentality of the Kalemegdan Castle and internally, between the constituent volumes of the design. Developed as a contemporary mixed-use masterplan, it includes residential, retail and commercial areas along with a large scale convention facility and five-star boutique hotel.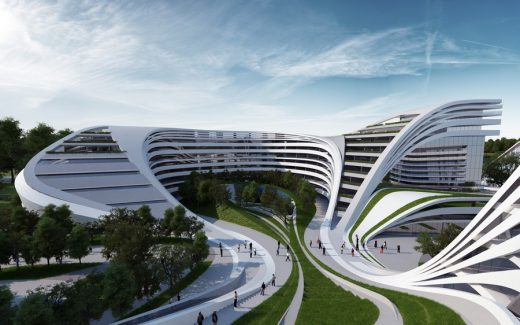 image : Zaha Hadid Architects
Urban Concept
The masterplan moves away from traditional modernist notions of urban zoning and functionalist separation, enhancing the relationships between the components of each programme and creating a living fusion between public and private urbanism. Public space and private areas flow into one another into a series of ever-changing topographical adjacencies producing a rich variety of uses and activities.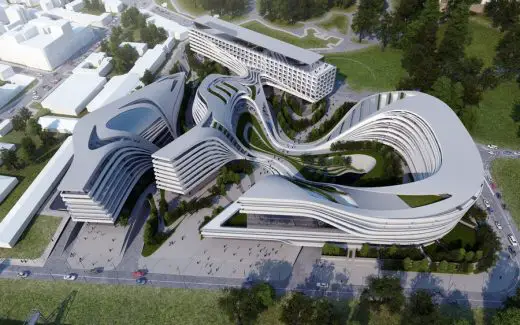 image : Zaha Hadid Architects
Architectural design
The project has been developed as a series of flow lines that 'carve' the inhabited landscape and act as continuities where outdoor spaces, landscape undulations, balconies, roof edges and bridges all flow into one another in an ever-changing continuum. The ground level is open to the city, enabling civic space to flow through the site.
Ground (land) scape
Perhaps one of the most important aspects of the project, the ground (land) scape undulates to create variable physical connections between different levels, enhancing the continuities of the outdoor spaces with the facades of the buildings to becomes an implicit engine for navigation through the site.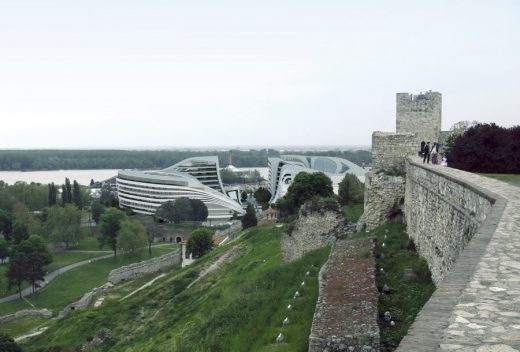 image : Zaha Hadid Architects
Beko Urban Regeneration Belgrade – Building Information
Project: Beko Masterplan
Location: by Kalemegdan Castle, Belgrade, Serbia
Date: 2011 / TBC
Client: Lamda Development
Status: Mixed-Use
Masterplan: Residential, Offices, Hotel, Retail
Size: 94,000m²
Design: Zaha Hadid with Patrik Schumacher
Architect: Zaha Hadid Architects
Project Director: Christos Passas
Project Associate: Bozana Komljenovic
Project Architect: Reza Esmaeeli
Design Team: Coordination, Zetta Kotsioni, Carine Posner, BIM Coordination, Rory MacTague, Adam Atraktzi, Design Team, Veronika Ilinskaya, Alexandra Fisher, Raul Forsoni, Jose L. De Melo Cadilhe, Tomasz Starczewski, Hendrik Rupp, Andri Shalou, Carlos Luna, Chrysi Fradellou, Elina Chatzichronoglou, Barbara Bochnak, Thomas Frings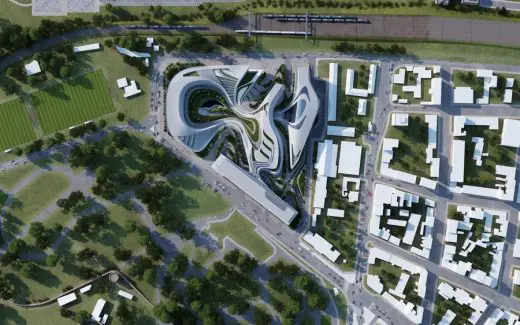 pciture : ZHA
Local Architect: ZAPP Doo
SMEP Consultant: Arup
Façade Consultant: Arup
Traffic Consultant: TBC
Vertical Transport: Arup
Hotel Consultant: E.P.R. Architects
Sustainability and Energy: Arup
Code Compliance: EN Plus
Cost Consultant: Davis Langdon
Beko Masterplan Belgrade images / information from Zaha Hadid Architects
Beko Masterplan architect : Zaha Hadid
Location: Belgrade, Serbia
Architecture in Serbia
Serbian Architectural Projects
Serbian Architecture Designs – chronological list
Belgrade Concert Hall Design Competition
Serbian Design Competition:
Centre for the Promotion of Science in Belgrade Architecture Contest
Centre for the Promotion of Science in Belgrade
Centre for the Promotion of Science in Belgrade – Architecture Contest Entry
Design: Sadar+Vuga
CFPS Building Belgrade
Tupalla Mosque, Tupalla village, Medvegja
Architect: Arber Sadiki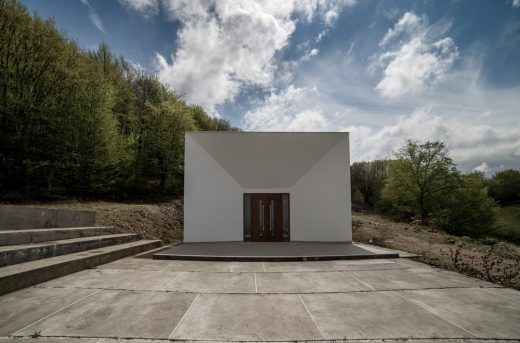 photograph : Albert Salihu
Tupalla Mosque
Bosnia and Herzegovina Buildings
Comments / photos for the Beko Masterplan Belgrade – Architecture in Serbia page welcome