Rate Card, Architecture Website, Architects Marketing, Designers
Rate Card for e-architect
Advertising on e-architect
Effective Marketing for Architecture
Effective Marketing Communications for Architects, the Architecture Supplies and Services Industry: In a sea of messages, finding a way to break through the clutter is extremely challenging. Now more than ever, a targeted media strategy is the key to seeing a return on your marketing investment.
In recent years, e-architect has established itself as the web's leading pin board for all things architecture. Updated daily with news of architectural projects from all around the globe it has become an essential resource for any one needing to keep up to date generally or wanting to review architectural projects by country, city or type.
Anyone who wants to know what individual architects and practices are working on or have completed; the latest news on awards and prizes; new projects; new designs, new technology and new methods will find e-architect bang up to date. Not only do you get the latest news, but an incredible 30,000 pages of information and images add up to an invaluable archive and resource. This is one of the largest online architecture resources in the world.
e-architect and our sister sites, with around 36,000 unique visitors per day, can deliver your communications, precisely, to the world's community of architects, building engineers, specifiers and property developers.
e-architect can now offer you a wealth of targeted advertising opportunities to make your communication strategies even more effective. Brand building on a global scale or within precise geographical regions is now possible, as well as capturing the attention of your key target audience and driving them directly to your own website.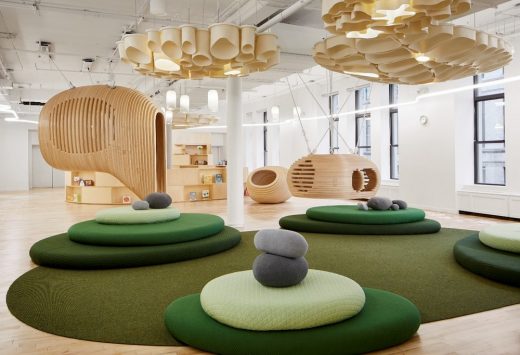 photo © Dave Burk
Advert Positions
There are various positions for inclusion on the e-architect website:
– banner advert at the top of the page
– MPUs, 300 pixels wide, right hand column, right of main body content on any page:
– banner advert within the body of the page, after prime content
The easiest and widest coverage is via run of site (ROS) but we can discuss homepage-specific adverts.
Advertising Rates – General
Run of Site
Top Banner £1500 / month
right hand column:
MPU top slot £1100 / month
MPU 2nd slot £850 / month
MPU 3rd slot £600 / month
MPU 4th slot £400 / month
Banner, base of body £300 / month
Social Media
Image + text sized for twitter £150 / issue : facebook, twitter, linkedin, (Instagram is an optional extra)
Multiple blasts attract a discount
Advertising Rates – Specific
Architects Listing
Contact Details £100 / year
Architects Listing
Architects Profile
Contact Details £250 / year
Architects Profile
Design Services
Contact Details £100 / year
Design Services
Architectural Products
Product Profile £375 / year
Architectural Products
Advertising Contact
To discuss specifications contact Isabelle Lomholt at info(at)e-architect.com
Advert Sizes
Leaderboard size : 975w x 250h pixels 'billboard' or 728w x 90h pixels 'banner'
Skyscraper size : 300w x 600h pixels
MPU size : 300w x 200h pixels
Banner size in body : 480w x 80h pixels
International Architecture
Comments for the World Architecture Marketing – Rate Card page welcome