Theo and Oskar's New Home Competition Surrey, Colander Associates Design Contest, Ballymore
Theo and Oskar's New Home Competition
Design Contest by Colander Associates, Tadworth, Surrey, UK: Winner – Tigg + Coll Architects
7 + 5 Jun 2017
Theo and Oskar's New Home Design Competition in Tadworth
Ballymore supports Theo and Oskar's House
Tigg + Coll, winners of the Colander run competition to find architects for Theo and Oskar's House, will work with Ballymore to deliver a light, spacious and barrier-free home for the Taussig family and their two young sons, Theo and Oskar who both suffer from Duchenne muscular dystrophy*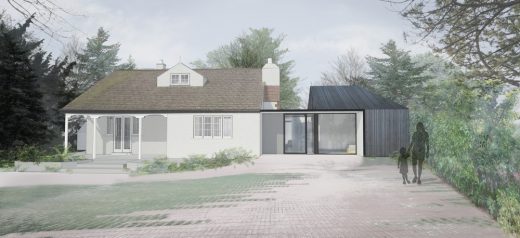 Tigg + Coll won the competition in December 2016, beating 28 submissions from emerging architects in the UK, America and the Netherlands. The competition was managed by Colander Associates who continue to support and follow the project as it moves into the design phase.
Peter McCall, Ballymore Construction Director, and Sara Caplan, Ballymore Senior sales negotiator, took the special project to Ballymore after hearing about Theo and Oskar.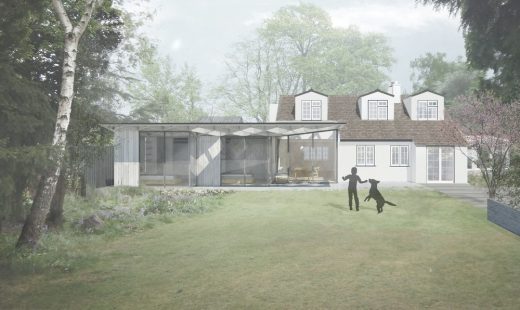 Peter said:
"As a father I wanted to help in any way I could and I knew my company would feel the same,"
David Tigg, Director of Tigg + Coll, said:
"What has been a very exciting and innovative design process to date has really been enhanced by the input of Ballymore and their project management and procurement team. It has allowed us to explore a combination of prefabricated and bespoke design solutions that will deliver some amazing spaces for Theo, Oskar and the family as a whole to use and enjoy.
"The challenge has been to deliver a new extension to the existing home that in one sense carefully considers the vernacular height, scale and massing of this cottage site, whilst also delivering a purposeful contemporary home for the challenging future needs of this family.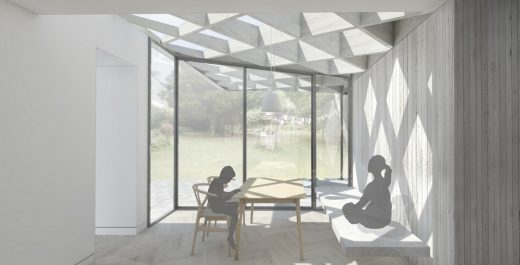 "The approach has been to create a contemporary interpretation of the vernacular form at the front of the building, introducing a new accessible entrance hall with recessed entrance porch, reflecting the pitched roof and verandah of the original building, the material palette combining blackened timber cladding and large glazed elements.
"At the rear of the building the key driver was to create light-filled, spacious bedrooms for the boys with expansive views of the garden. We wanted to make the most of how the garden can interact directly with the new building and bring the outside spaces in. The timber diagrid cantilevered roof form is a playful insertion, yet a practical structural solution, that is read clearly from the existing form of the house. The roof acts as a continuous timber canopy over the internal spaces and external terrace, bringing dappled light deep into the main living spaces."
Nick Taussig, father to Theo and Oskar said:
"Tigg + Coll's final design really captures what we were after, intelligence, creativity and practicality coming together perfectly to create the very best home for Theo and Oskar, to meet all of their needs, present and future. To have Ballymore on board also, to make this design a reality, is life-changing and life-affirming in the truest sense: this home, designed and built for Theo and Oskar, will make a deep and lasting impact on the quality of their lives. It will enable them, not disable them further."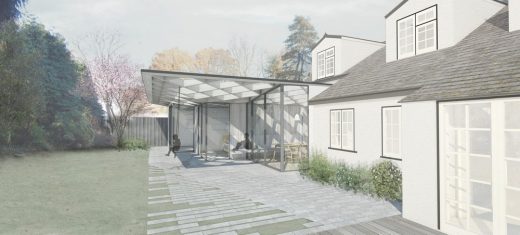 Nick's company Salon Pictures http://salonpictures.co.uk/ continues to film this project as it moves from competition to development phase, this will form part of a documentary that will play at film festivals, be broadcast on domestic television, and sold for foreign broadcast.
More information
Is available at https://www.colander.co.uk/OskarandTheosHouse
And design details and images from www.tiggcollarchitects.com
* DMD is an inherited (genetic) condition which affects the muscles, causing muscle weakness. It is a fatal condition which starts in early childhood and may be noticed when a child has difficulty standing up, climbing or running. The muscle weakness is not noticeable at birth, even though the child is born with the gene which causes it. The weakness develops gradually. It usually shows up in early childhood. Symptoms are mild at first but increase as the child becomes older. About 1 in 3,500 boys in the UK are born with DMD. The name Duchenne comes from the doctor who first studied this condition.
14 Dec 2016
Theo and Oskar's New Home Design Competition
Theo and Oskar's New Home Competition Winner
THEO AND OSKAR'S NEW HOME
Winner announced
Colander Associates is delighted to announce the winner of this special initiative to design a light, spacious and barrier-free home for the Taussig family and their two young sons, Theo and Oskar, who both suffer from Duchenne muscular dystrophy*
THE WINNER
Tigg + Coll Architects: David Tigg, Rachel Coll, Helen Sutton, with Ian Hamilton, Engenuiti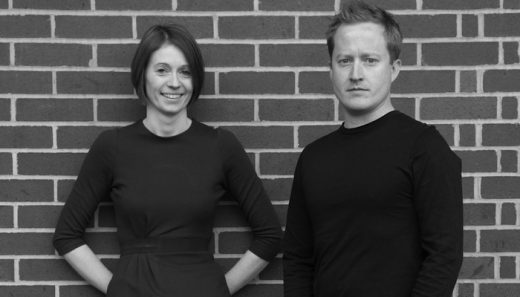 The other teams shortlisted for interview were: Clague Architects Ciarcelluti Mathers Architects Scott Whitby Studio
Interviews took place on the 7th December with each team invited to expand on their first stage submission and meet with Nick and Klara Taussig and their panel of experts. Teams made a 20 minutes presentation followed by a general question and answer session.
THE FILM
The interviews were filmed as part of the documentary about the competition and the project, that Nick Taussig's company Salon Pictures is creating. This documentary will play at film festivals, be broadcast on domestic television, and sold for foreign broadcast.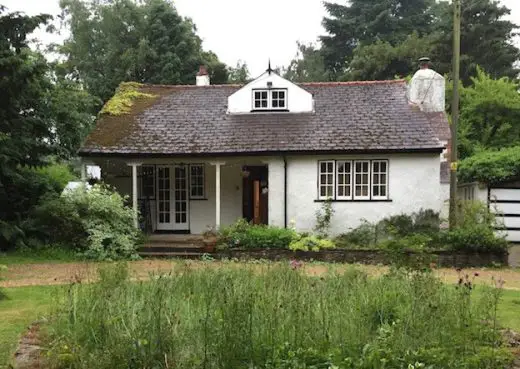 THE JURY
An expert Panel supported Nick and Klara Taussig in the selection of the winner.
The Panel comprised:
John McAslan and Adam Khan, Architectural Advisors Suky Macpherson, Associate Fellow of the British Psychological Society Tony Heaton, a disabled artist who runs Shape Arts
Colander's Louise Harrison was in attendance.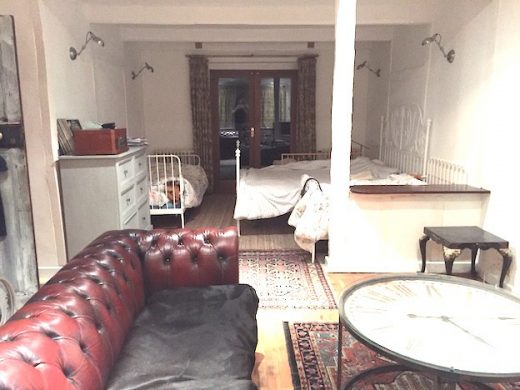 QUOTES
Nick Taussig, our client said:
"I would like to thank, first, our jury, which comprised architects John McAslan and Adam Khan, chartered psychologist Suky Macpherson, and sculptor and lecturer Tony Heaton, who gave their time and expertise; second, Colander, for their generosity of spirit in running such a fabulous competition; and third, our finalists, all of whom did very well to make it to the final round. The strength of Tigg and Coll's presentation, and their vision, pragmatism and understanding of Theo and Oskar's current and future requirements, won over the jury unanimously. We look forward to working with them."
Adam Khan, Chair of the Interview Panel:
"This small project is a microcosm of the whole deal of being an architect – opening up possibility, leading and inspiring through a clear vision, engaging wholeheartedly with real people and all founded in rigorous practicality. It's not easy. Great to see so many practices enthusiastically embracing the challenge"
Louise Harrison, Colander Competitions Manager said
"I hope Nick and Klara are delighted with the competition process and the outcome. The profession has certainly risen to the challenge of this very personal brief, both in the quality of first stage submissions but in the quality of thought and effort demonstrated during yesterday's interviews with the 4 shortlisted teams. Colander wishes Nick and Klara a very successful working relationship with Tigg + Coll and look forward to seeing the design on the ground."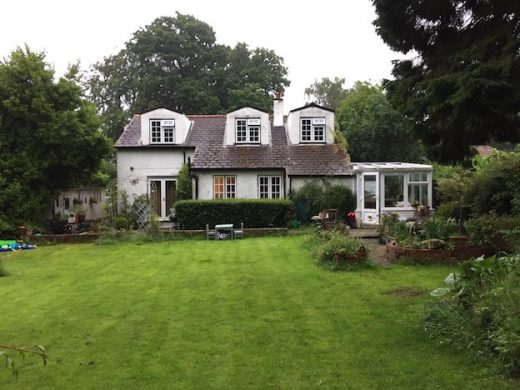 MORE INFORMATION
Is available at http://www.colander.co.uk/journal/2016/theo-and-oskars-new-home-announcing-the-winner
ENQUIRIES
This process is being managed by Colander Associates and all general enquiries should be addressed to [email protected].
Theo and Oskar's new home Design Competition
Address: Dalewood, Ashurst Drive, Tadworth, Surrey, KT20 7LN
Location: Ashurst Drive, Tadworth, Surrey, KT20 7LN, England, UK
London Building Designs
Contemporary London Architectural Designs
London Architecture Links – chronological list
London Architecture Tours – bespoke UK capital city walks by e-architect
Hyde Park Library Design Competition Winners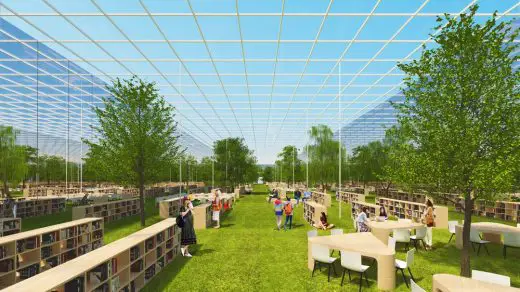 image courtesy of architects
Hyde Park Library Architecture Competition
Theo and Oskar's new home Design Competition
Battersea Power Station Development
Comments / photos for the Theo and Oskar's New Home Competition – Dalewood, Ashurst Drive, page welcome