Stephen Lawrence Anniversary, London Architecture Events, UK Architecture News
Stephen Lawrence Anniversary Events
Royal Institute of British Architects Lecture, Breakfast and Gala Dinner in London
21 Apr 2020
Stephen Lawrence Day 2020
17 Sep 2018
Stephen Lawrence Anniversary Events 2018
RIBA marks Stephen Lawrence anniversary year with series of events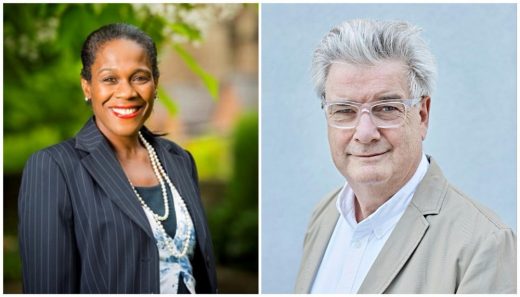 Left: Sonia Watson, Stephen Lawrence Charitable Trust Chief Executive; Right: Ben Derbyshire, RIBA President
This week the Royal Institute of British Architects (RIBA) will kick-off a series of three fundraising events in partnership with the Stephen Lawrence Charitable Trust (SLCT) to mark its significant anniversary year.
2018 marks both 20 years since the Trust's foundation and 25 years since Stephen Lawrence's death. The events will celebrate all the Trust has achieved in his name and fundraise for its future.
The programme of 2018 partnership events:
Stephen Lawrence Memorial Lecture 2018: The Changing Face of Architecture
Thursday 20 September at the RIBA, 66 Portland Place, W1
This year's annual lecture, co-curated with the [204] Design Collective, will celebrate the voice of youth in architecture followed by a live performance by artist collective Steam Down.
RIBA London designjunction Breakfast
Friday 21 September at the South Bank London
RIBA London will host a free breakfast at this year's designjunction to celebrate the work of the Trust, which is designjunction's chosen charity for 2018. This will be followed by a discussion between Sarah Weir, CEO of Design Council and Sonia Watson, the charity's Chief Executive.
AfroFuturism: gala dinner in support of the Stephen Lawrence Charitable Trust
Thursday 29 November at the RIBA, 66 Portland Place, W1
A gourmet experience fusing Afro Caribbean and British food traditions devised by award-winning and Michelin starred Chef Anthony Cumberbatch with performance, celebrity appearances and a live auction of 'money-can't-buy' items.
RIBA President, Ben Derbyshire, says:
"It is a great honour to join forces with the Stephen Lawrence Charitable Trust to mark these two significant anniversaries with a programme of events. Stephen's dream of becoming an architect was cut cruelly short, and the Trust established in his name delivers great work with disadvantaged young people, giving them the opportunities that he was denied. The RIBA is committed to helping young people and broadening access to architecture, as well as supporting the Trust's aims and important work."
SLCT Chief Executive, Sonia Watson, says:
"We are delighted to be working with the RIBA on this series of events celebrating Stephen's life and what has been achieved in his name. We are extremely proud that in the last three years the Trust has supported over 250 young people from disadvantaged and under-represented backgrounds to enter careers in architecture, and the events are not only an opportunity to hear from some of the young people we have supported, but to raise valuable funds to help us to secure Stephen's legacy and reach more young people in the future."
1. For more information please contact: Abigail Chiswell-White [email protected] 020 7307 3811
2. Stephen Lawrence Memorial Lecture 2018: The Changing Face of Architecture
Speakers including founders of RESOLVE, Akil Scafe-Smith and Gameli Ladzekpod; Abigail Patel; Selasi Setufe and Ahnansé will be discussing the impact of the voice of youth in redefining alternative methods of architectural practice. Chaired by journalist and broadcaster, Kieran Yates, the panel will be sharing their thoughts on identity, diversity, equality of opportunities.
3. The RIBA London designjunction breakfast will take place at Doon Street, South Bank (SE1 9PU) from 8.30-10.30am. The SLCT talk with Sonia Watson, 'Diversity in Design – The Long Road Ahead' will then follow at 11-11.50am. Tickets are FREE.
4. For designjunction 2018, Squire & Partners (in partnership with RIBA London) have also designed an installation to support the Stephen Lawrence Charitable Trust. 'The Designers' Dreamscape' is a highly stimulating multi-sensory co-working space in which design tools are unlimited and creativity can flourish.
5. More information on designjunction's selection of the Stephen Lawrence Charitable Trust as their 2018 charity can be found here: The Design Junction
6. For more information on the 'AfroFuturism' gala dinner taking place at RIBA, 66 Portland Place, please email [email protected].
7. Each year, the RIBA hosts the Stephen Lawrence Memorial Lecture awards Stephen Lawrence Prize. Since 1998, its inaugural year, the Prize has been supported by the Marco Goldschmied Foundation and aims to encourage new, experimental architectural talent, celebrating and rewarding projects with a construction budget of less than £1 million.
8. The Royal Institute of British Architects (RIBA) is a global professional membership body that serves its members and society in order to deliver better buildings and places, stronger communities and a sustainable environment. www.architecture.com. Follow us on Twitter for regular RIBA updates www.twitter.com/RIBA
Stephen Lawrence Trust and London Marathon announce competition for aspiring architects inage / information received 170918
Royal Institute of British Architects Awards
Stirling Prize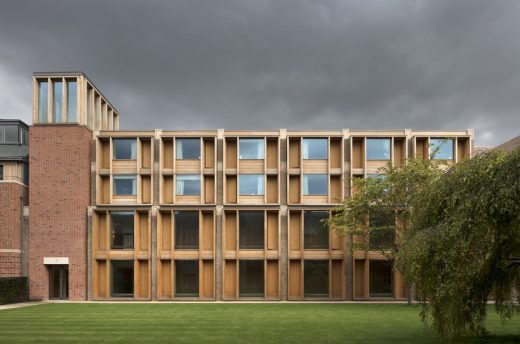 photo © Nick Kane
RIBA Awards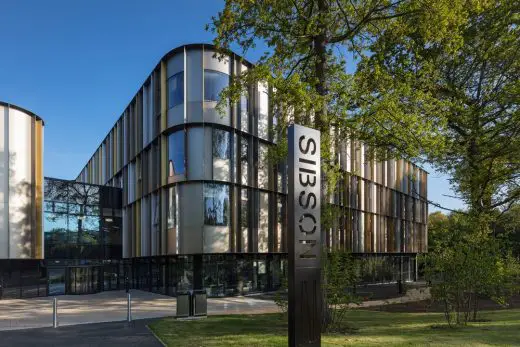 photo © Quintin Lake
Stephen Lawrence Links
Stephen Lawrence Memorial Lecture
Comments / photos for the Stephen Lawrence Trust and London Marathon announce competition for aspiring architects page welcome
Website: Stephen Lawrence Charitable Trust