Aedes Architecture Forum Dorte Mandrup Exhibition 2019, Germany Design Show News
Dorte Mandrup at Aedes Architecture Forum Berlin
Berlin Architectural Event – Design Exhibition in German Capital City: 2019 News
22 July 2019
Aedes Architecture Forum Exhibition by Dorte Mandrup, Copenhagen
HUMAN:NATURE
Presented by AW Architektur & Wohnen Magazine
Exhibition: 17 August – 26 September 2019
Opening: Friday, 16 August 2019, 6.30pm
Venue: Aedes Architecture Forum, Christinenstr. 18-19, 10119 Berlin
Opening Hours: Tue-Fri 11am-6.30pm, Sun-Mon 1-5pm and Sat, 17 August 2019, 1-5pm
The Danish office Dorte Mandrup was awarded with the 'AW Architekt des Jahres 2019' (AW architect of the year) by the Hamburg based AW Architektur & Wohnen Magazine. On this occasion AW Architektur & Wohnen and Aedes present this first comprehensive exhibition about her outstanding work at the Aedes Architecture Forum in Berlin.
Ilulissat Icefjord in Greenland by Dorte Mandrup Arkitekter: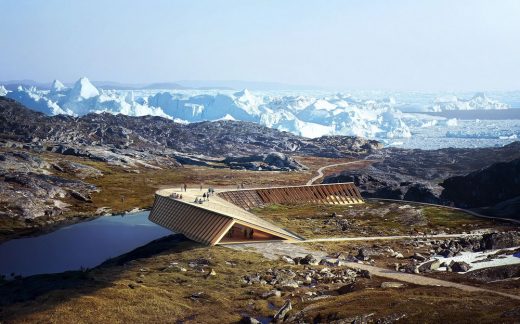 rendering : Mir
Since 2012 the renowned magazine AW Architektur & Wohnen has awarded internationally known architectural offices for outstanding performances in innovation, sustainability, versatility and uniqueness in architecture. Former award winners are Dutch studios MVRDV, UNStudio, Danish studio BIG, Gerkan, Marg and Partners (gmp) and Mexican Alberto Kalach.
Danish architect Dorte Mandrup-Poulsen: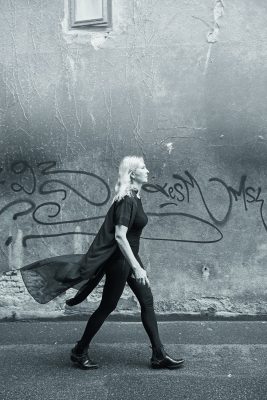 photo © Robertino Nikolic for AW Architektur & Wohnen
The Danish architect Dorte Mandrup-Poulsen is Founder and Creative Director of the architectural practice Dorte Mandrup in Copenhagen. For more than 20 years, she has created significant architecture that engages, challenges and emphasizes the strong interrelation of architecture, the nature and the human demands on contemporary living environment.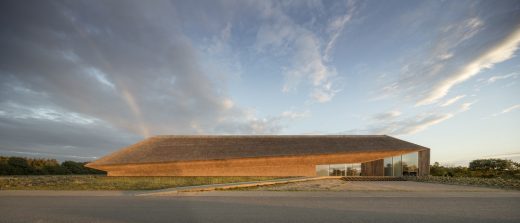 photograph : Adam Mørk
The exhibition presents a broad scope of Dorte Mandrup´s work illustrating it through various mediums such as photographs, models and films.
The Opal, Copenhagen by Dorte Mandrup Denmark: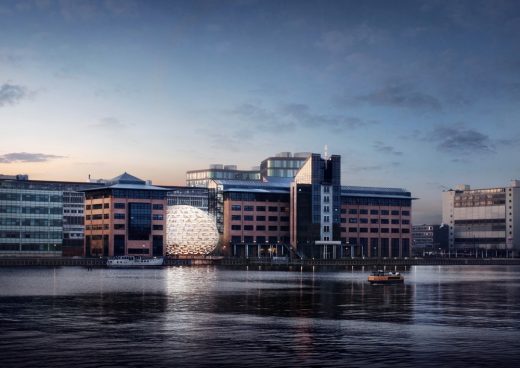 image from architects
The works of Dorte Mandrup represents a humanistic approach to architecture insisting on creating buildings that speaks to and with their surroundings – be it communities or landscapes and always consider the bigger picture, which architecture is a part of. With her designs she accentuates the human being itself, their need and the implementation into the urban and social fabric.
Or – as for the Wadden Sea Trilogy – the human interaction with the unique nature and cultural history of their locations to increase awareness of the global landscape – at once enormous and fragile. They aim to convey important messages about communities and landscapes to understand, respect, and protect these environments in order to shape a sustainable future.
Architect Dorte Mandrup Denmark: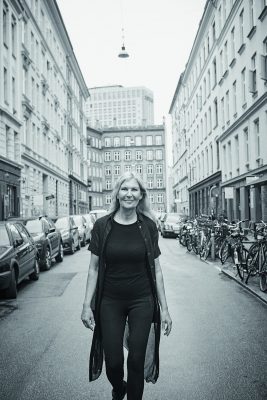 photo © Robertino Nikolic for AW Architektur & Wohnen
The studio designs architecture from an artistic starting point about which Dorte Mandrup says: 'at its best, it leads to architecture as art and art as architecture, that both understands and challenges its context. We all have a responsibility to create a better future and address issue of our time. We need to dare questioning status quo – dare experimenting and playing with alternatives. We consider it our greatest responsibility to transform ideas into great, buildable design.'
Råå Pre-school in Helsingborg, Sweden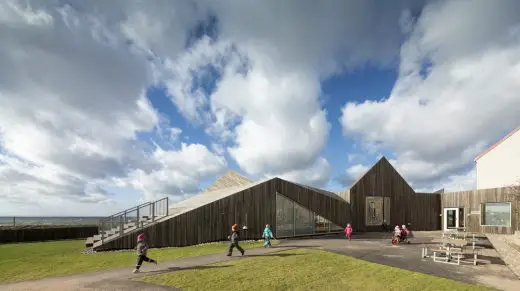 photograph : Adam Mørk
On display will be a catalogue of urban projects that enhance communities and relationships e.g. the Seaplane Hangar H53 in Copenhagen, the Sundbyøster Hall in Copenhagen, the Culture House and Library in Karlskrona and the Råå Preschool in Helsingborg. These will be presented along with the Wadden Sea Trilogy – a series of cultural buildings that communicate stories about the impressive, UNESCO protected Wadden Sea that extends from Denmark, through Germany and down to the Netherlands.
Community Center Herstedlund: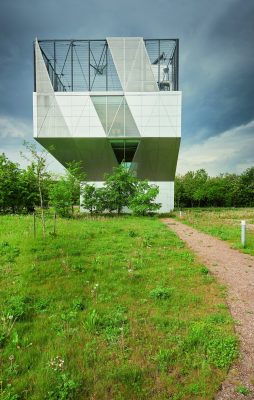 photo © Robertino Nikolic for AW Architektur & Wohnen
Through models, videos, VR movies, sounds bites and artefacts the exhibition explains the nature of architecture that highlights what is already there while creating new relevance. For people and places – humans and nature.
The Crystal Copenhagen: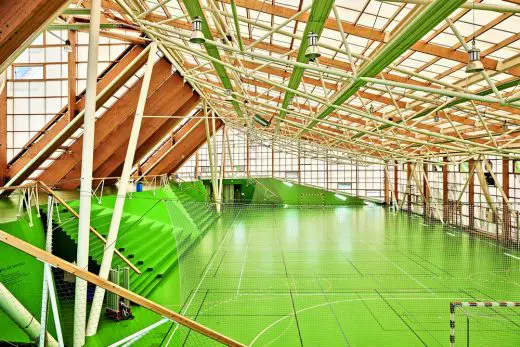 photo © Robertino Nikolic for AW Architektur & Wohnen
The jury statement – quote by Jörn Kengelbach, Editor in Chief AW Architektur & Wohnen: 'Dorte Mandrup was appointed AW Architekt des Jahres 2019. She is our ninth award winner. The award honors her office for its work creating intelligent multipurpose architecture based on intensive analysis considering local conditions and the needs of future users.
Neighbourhood Centre Copenhagen: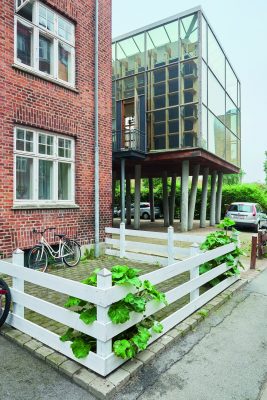 photo © Robertino Nikolic for AW Architektur & Wohnen
Her work is always focused on the well-being of humans. It ranges from innovative neighborhood centers and a broad range of cultural buildings, a supermarket overlaid with a sports hall and again apartments on the rooftop, housing complexes as well as transformations of historical and industrial buildings into modern, contemporary spaces. Her analytical and fact based way of working always ends in spectacular results.'
The Danish Wadden Sea Centre by Dorte Mandrup Arkitekter, Ribe, Denmark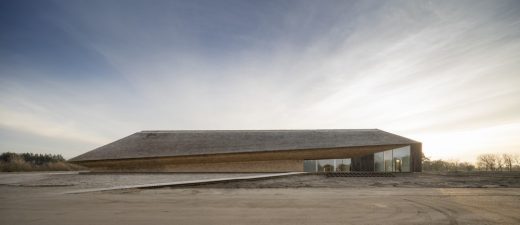 photograph : Adam Mørk
Dorte Mandrup
Dorte Mandrup graduated from the Aarhus School of Architecture in 1991. From 1991–92 she studied sculpture and ceramics at the G.S.C Art Department in the United States. She founded her studio 'Dorte Mandrup' in 1999 in Copenhagen and currently employs an international team of 70 people. She holds professorships abroad, latest at Cornell University in United States and in 2019 she was chairman of the Mies van der Rohe Award.
Sundbyoster Hall II in Copenhagen, Denmark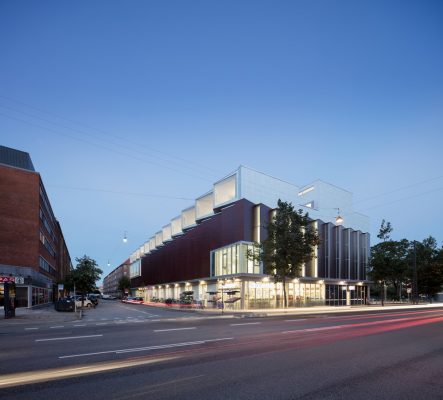 photo : Adam Mørk
She has been awarded numerous prizes like the 'WAN Mixed-use Award' 2015 for the Sundbyøster Hall, the 'Träpriset' 2016 for Råå Day Care Center, the 'Green Good Design Award' 2017 of the Chicago Atheaneum, the 'Breeam Building of the year 2017' of Sweden Green Building Awards and the 'Berlin Art Prize 2019', architecture division of the Akademie der Künste in Berlin.
Valencia Headquarter of the Association of Danish Law Firms: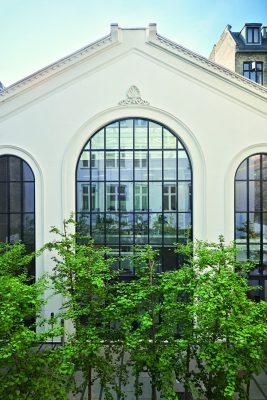 photo © Robertino Nikolic for AW Architektur & Wohnen
AW Architektur & Wohnen
AW Architektur & Wohnen is the leading magazine for architecture, design, living, travel and garden in Germany. For more than 60 years AW Architektur & Wohnen has been involved in cultural discourse setting high standards with unusual productions of apartments, buildings, architectural milestones and portraits of international designers.
Bordings Independent School Copenhagen: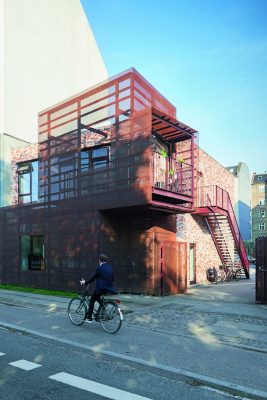 photo © Robertino Nikolic for AW Architektur & Wohnen
Further information
www.aedes-arc.de
Speaking at the opening:
Dr. h.c. Kristin Feireiss Aedes, Berlin
S.E. Friis Arne Petersen Ambassador of the Kingdom of Denmark to the Federal Republic of Germany
Jörn Kengelbach Editor in Chief AW Architektur & Wohnen, Hamburg
Dorte Mandrup Founder/Director, Dorte Mandrup, Copenhagen
Support
AW Architektur & Wohnen, USM, Dedon
Aedes Cooperation Partners
Zumtobel, Schindler / The PORT Technology, Carpet Concept
Location: Christinenstr.18-19, 10119 Berlin, Germany
Aedes Architecture Forum Exhibitions
Aedes Architecture Forum Exhibitions
Archi-Tectonics – Winka Dubbeldam & Justin Korhammer, New York
Flat Lands & Massive Things – From NL to NYC & Beyond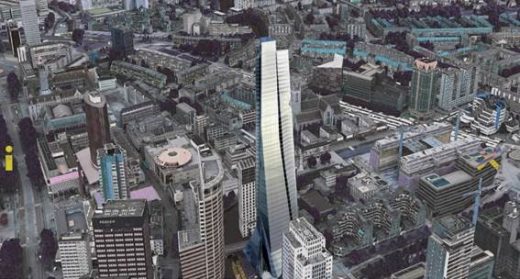 picture © Archi-Tectonics
Archi-Tectonics Architecture Event
Active Buildings – Innovation for Architecture in Motion
Aedes Architecture Forum Exhibition by falkeis²architects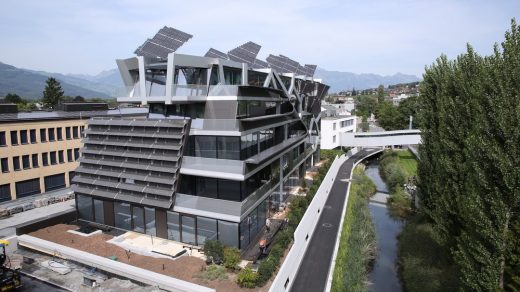 photo : Filmfabrik
Active energy building in Vaduz, Liechtenstein
Woodland Sweden – Contemporary Timber Construction
Härbret Summer House in Nannberga by General Architecture/Stockholm: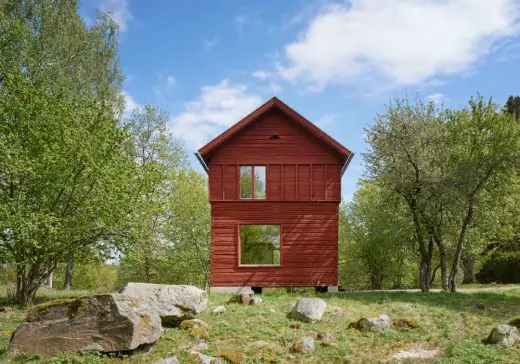 picture © Åke E:son Lindman
Urban Intermedia: City, Archive, Narrative
Harvard Mellon Urban Initiative and Graduate School of Design, Harvard University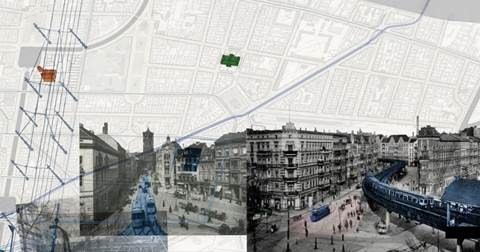 picture © Harvard Mellon Urban Initiative
The Groundscape Experience
Dominique Perrault, Paris with SubLab, EPFL, Lausanne & ADSlab, EWHA Womans University, Seoul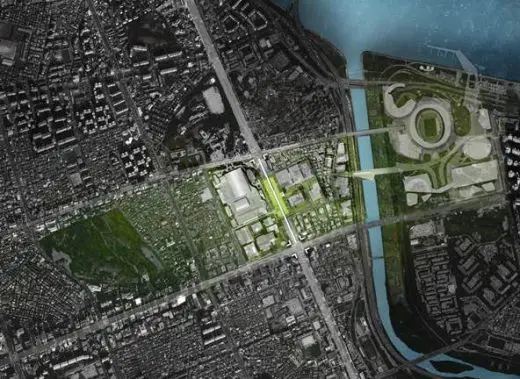 picture © Dominique Perrault Architecte
Dominique Perrault
Nieto Sobejano Arquitectos: TABULA – The Arvo Pärt Centre in Estonia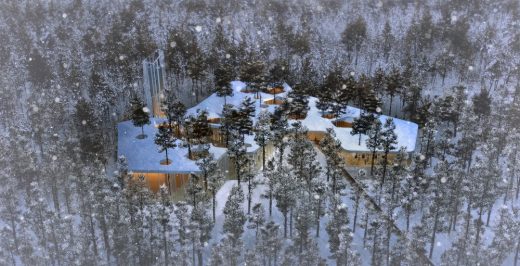 image © Nieto Sobejano Arquitectos
Nieto Sobejano Arquitectos
Marina One Singapore – Architecture Exhibition in Berlin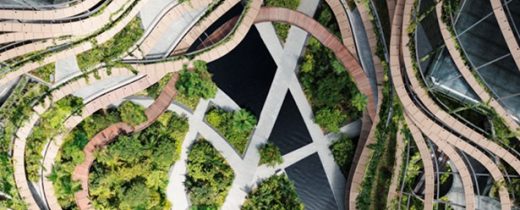 image courtesy of architects
Aedes Architecture Forum Exhibition in Berlin
Architecture Exhibitions Europe
AEDES Network Campus Berlin Event
Danish Architecture Centre Events
Netherlands Architecture Institute Events
Comments / photos for the Aedes Architecture Forum Berlin Event page welcome