Adrian Welch Architect, Website Editor, World Architecture, Design, Articles, Buildings
Adrian Welch Website Editor
Founding Editor at e-architect – architectural articles
post updated 4 February 2023
e-architect
13 + 11 Nov 2020
e-architect.com
Isabelle and I are excited to announce that
we went live overnight with e-architect.com
– the old e-architect.co.uk website redirects to the new site.
We hope this will bring more engagement internationally, with a url more aligned to our international content.
The .com url was registered in late 1998 a few months before our .co.uk was registered, and we have tried to acquire it may times since then!

post updated 22 Nov 2019
Architect Adrian Welch
Adrian Welch worked from 1986 to 2008 in architecture offices, and again from 2012 onwards.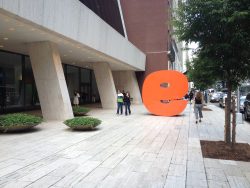 photo © Adrian Welch
He first worked in architects offices in Summers 1987 to 1989 in Aberdeenshire, and did his year out in Manchester, in 1992.
Adrian graduated as an architect in 1995, gaining Part 3 in 1996, working in London, Cambridge, Hong Kong, Edinburgh, Kuwait and laterally Dubai.
Adrian Welch is editor of e-architect.com
Architect Adrian Welch:



photo © James Whitaker
Graduated as an architect in 1995, worked in architect offices since 1987.
Adrian has his RIBA Part 3 and is (at the time of writing!) ARB registered.
He is the son of an ecologist and a town planner, and was born and bred in Scotland.
Contact Adrian Welch – Tel: Isabelle mobile +44 (0)7952 149 814
Adrian Welch CV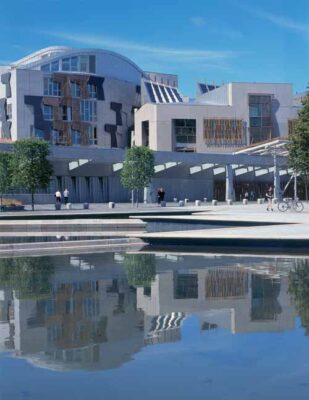 photograph © Keith Hunter
Adrian Welch Biography



drawing © AJW
Architecture Articles by Adrian Welch
Recent Architectural Articles, chronological:
Walkie Talkie Building, London – 20 Fenchurch St
Design: Rafael Viñoly Architects



photo © Nick Weall
15 Sep 2013
Construction of this controversial skyscraper nears completion, but is it good enough for the UK capital? Recently this building was in the news worldwide due to it melting cars in parking bays at its base. The 37-storey tower breaks with the perceived boundaries of common architectural expression and is located away from the main cluster of skyscapers in the City of London.
Palermo Architecture : Key Buildings in Sicily, southern Italy.
e-architect spent 8 days in Sicily: we visited key buildings, took photos, set up an architecture tour for Palermo (our 55th globally) and met the City Mayor.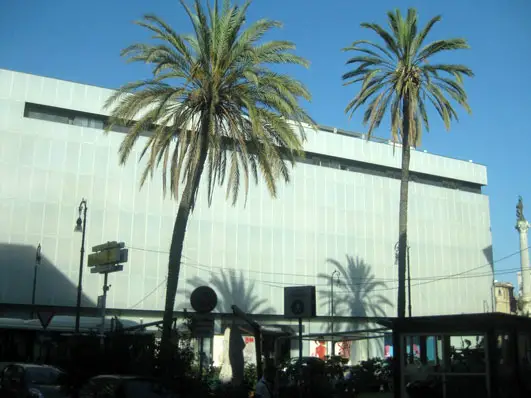 photograph © AW
14 Jul 2013
Contemporary architecture on the island include an intervention in Palermo by Carlo Scarpa and a massive modern church building in Siracusa. Palermo's department store is a rare contemporary insertion and glows at night. If you enjoy historic architecture the city will be very attractive, in fact it has been really successful at retaining its patina.
Glasgow School of Art Holl Building, Scotland – new photos online
Design: Steven Holl Architects with jm architects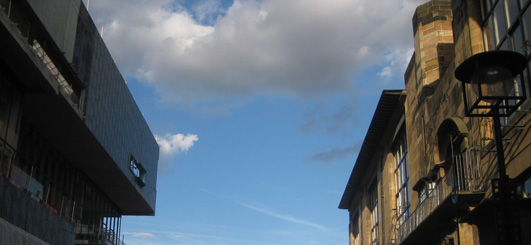 photo © Adrian J Welch
6 Jun 2013
This is an intense adjacency, Steven Holl on the left facing Rennie Mackintosh's most celebrated work on the right, still to early to tell what the precise result will be but what is for sure is that the scale of the new building is large and without the fine ironwork details of the Mac could easily dominate it, let us see.
Israeli Architecture Design



photograph © AW
14 May 2013
Israeli Architecture Design
..Finally we visited the Yad Va'Shem Holocaust Museum, again in Jerusalem, but set some way out of the city centre. The building was designed by Moshe Safdie led by Irit Kochavi who runs IK Architects in Israel. Again like the Israel Museum this is a new intervention significantly extending a 20th Century building set on a small hill. Many architects will be familiar with the key architectural element of this building, the phenomenal insitu concrete form that slices through the hillside…
Design Museum Holon, Tel Aviv, Israel
Design: Ron Arad



image © DMH
13 May 2013
Design Museum Holon
One enters the building between the two galleries under a 'sagging' dark-coloured underbelly into a small organic-shaped space, full of light and animated by the stripey shadows cast by the swirling structure above. It is this warm-coloured structure that makes the building.
Shoval Kibbutz Buildings, Israel


photograph © AW
14 May 2013
Shoval Kibbutz Buildings
The key architectural aspect of this kibbutz are the houses by Moshe Safdie from the 1980s, located north of the centre. We ate lunch in the Dining Hall – or Eating Room – then saw a brief presentation on kibbutz designs – before touring the northern parts of the community. Shoval is a kibbutz in the northern Negev desert in Israel. It is located just west of the Bedouin city of Rahat. The community was founded by Hashomer Hatzair members.
Tall Buildings by the River Thames, London



photo © AW
7 Nov 2012
Tall Buildings by the River Thames, London
Sustainable Architecture
21 Apr 2011
Sustainable Buildings
Iconotastic Reflections – Signatecture



image © Adrian Welch
Jun 2005
Architecture Debate
The discussion about iconic architecture rumbles on: like many debates before it, most participants on meeting head-to-head end up searching for the common ground, a positive human characteristic. A recent debate between iconics and anti-iconics appeared to end with agreement that it is primarily quality that can make or break any building, not stylistic typology. But there is more to it than that: there has been an increase in iconic architecture and it is timely to evaluate it in relation to key built environment issues and current debates.
Estranged Buildings in the Cities of Today
Aug 2009
Architecture Context
Memory Marker
Jan 2006
World Trade Centre New York
New Urbanism
Aug 2005
Neoclassical Architecture
21st Century Glasgow
Aug 2005
River Clyde Architecture
Fairytale in the Woods
Jun 2005
Reusing Buildings
Key Architecture by Adrian Welch
The most significant buildings with design work by Adrian Welch
Xiling Cable-Car Station, Sichuan, China



picture from architect
Xiling Gateway, Sichuan, China



image from architect
Project Architect – Scottish Parliament Interiors : Edinburgh, Scotland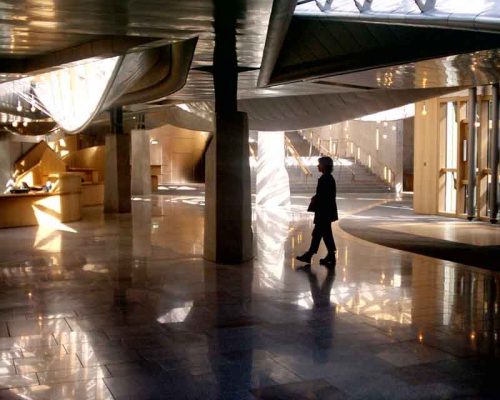 MSP Foyer View © Adrian Welch
Richard Murphy Architects
Project Architect – Oloroso restaurant, Edinburgh, Scotland



photo © Adrian Welch – thumbnail only
Project Architect with Peter Fink, Artist – Fruitmarket Gallery : Northern Lights Phase I & II, Edinburgh, Scotland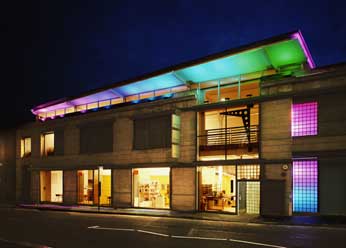 photo by Richard Murphy Architects
Stairs & balustrades – Stirling Tolbooth, Scotland



photo © Adrian Welch
Initial Project Architect – Caernarfon Theatre & Arts Centre, Wales



image by Daniel Hopkinson
Project Architect – HQ Building, Site A, Edinburgh Park, Edinburgh, Scotland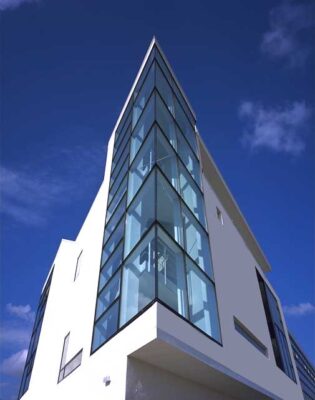 picture © Keith Hunter
Site Architect – Ocean Terminal, Leith, Edinburgh, Scotland
Project Architect – 1 Sloane Street : Boodle & Dunthorne, London, England



image © Adrian Welch
Principal design assistant to Eva on 170-bed five-star Hotel Josef Prague, Czech Republic



image from Eva Jiricna Architects
Principal design assistant to Eva on Lavka Bridge, Brno
Location: Scotland, UK / KSA
Further Information about Adrian Welch
Adrian Welch has also exhibited work / paintings in Manchester, Aberdeen, Birmingham & London.
Website: Architectural Walking Tours
Comments / photos for the Adrian Welch Architecture Articles page welcome