Rethinking Architecture Competition, Nuevo Concurso, Spanish Architecture Contest
reTHINKING competitions
Lençóis Maranhenses Kitesurf School Design Contest – Concurso 2021
9 Apr 2021
reTHINKING competitions 2021 News
Lençóis Maranhenses Kitesurf School international architecture competition
# 024 KITESURF SCHOOL LENÇÓIS MARANHENSES
INFORMATION
The Lençóis Maranhenses Kitesurf School contest proposes a space where you can experience the relationship between sport, nature and the human being. The project must highlight the uniqueness of the place and that it becomes a space where there is comprehensive respect for the entire landscape, culture and atmosphere of the place.
This last point is important since tourists from Europe or America come to the place constantly interested in knowing the place and in fact it is such an inaccessible place that it is normal to make small camping in the area. That is why this kitesurfing school has to allow itinerant accommodation of people, but without excessive contamination of the place.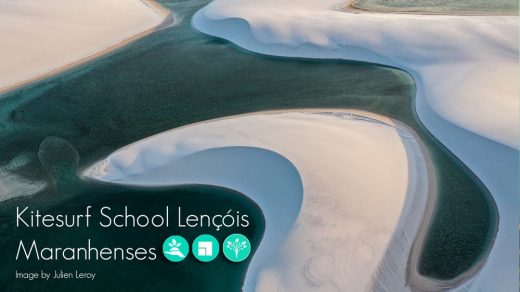 PRIZES – 5000 Euros
A special recognition will be made for the 13 best proposals, awarding a prize of a total of € 5,000 distributed as follows:
First prize – € 3,500 (€ 1,500 cash + € 2,000 MArch programs)
Second prize – € 1,000
Third prize – € 500
+ 10 Honourable mentions
CALENDAR
APRIL 5, 2021: Early Registration Start
MAY 4, 2021: End of Early Registration
MAY 25, 2021: End of Medium Registration
JUNE 15, 2021: Late Registration End
JUNE 15, 2021, 6:00 p.m. (Madrid time): Delivery limit
JULY 2021. Winners Announcement
JURY
Pablo Camarasa – MArch Research
Vicent Molins – Director of Agència Districte
Carmen Moreno Álvarez – Doctor Architect
Ana Gea and Victor Palau – Gràffica.info Team
9 July 2020
reTHINKING competitions 2020 News
Vietnam Ricefield Lodge international architecture competition, Southeast Asia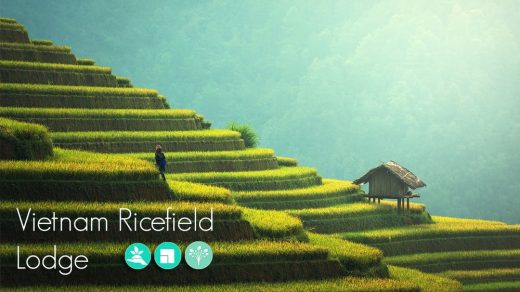 image courtesy of architects
Vietnam Ricefield Lodge architecture competition
The Vietnam Ricefield Lodge competition presents a space where  the relationship between nature and human can be experienced.
reTHINKING Notre Dame Competition Paris
reTHINKING Notre Dame Competition Paris
6 Apr 2018
Ibiza Artist House Architecture Competition
For the 3rd time, MArch Valencia has relied on reTHINKING competitions to organize a competition where, in addition to the prizes, a scholarship is awarded for one of its Architecture programs.
This new architecture contest is # 016 Ibiza Artist House.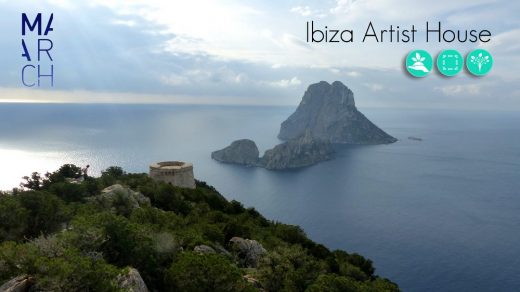 image courtesy of reTHINKING competitions
Site – Pirate Tower
The pirate tower, in Ibiza, is one of the most famous defensive constructions on the island, which every year attracts hundreds of tourists who want to visit the well-known defense tower. Its true name is the Torre de Es Savinar or Cap d'es Jueu, and it is the highest tower in Ibiza, although its main attraction is that from the top of the tower you can enjoy a unique view of the islet of Es Vedrà and It is Vedranell, and you can even see the massif of Montgó de Denia on the clearest days.
Being a defensive construction, the area has cliffs, areas with a softer slope and last areas in direct contact with the sea in its lower part, exactly the lower bay. That is why the place of intervention to develop the proposal will be totally free where the contestant must choose how to settle their architecture and get the most out of the place by choosing what kind of strategy to follow.
Program
It is the fact that this place is one of the most inspiring that we can find on the island, the reason why it has been decided that it is an ideal point to develop a home conceived as a space of relaxation, of inner peace where culture, passion, art can flow thanks to the architecture that is proposed. Being a point of visual, musical or physical creation for an artist (architect, musician, poet, painter, ..).
The proposal can be conceived as an occasional refuge-house or as a permanent home for its inhabitant. That is why the contestant will decide on the one hand the profession of his tenant, then decide the exact location of the house and finally the program, taking into account that they must develop at least the following spaces: 1 room – studio – living room – dining room, 1 viewpoint, 1 bathroom
PRIZES – 5000 Euros
2000 Euro Grant for the International Master's degree MArch
First prize 1.500 €
3 Accésits: 3 x 500 €
10 Honourable Mentions
17 Feb 2018
Rethinking Competition in 2018
PIAM Architecture Competition
After the success of participation in previous editions, Matimex announces another year of PIAM, the International Architecture Prize dedicated on this occasion to the Contemporary Commercial Spaces.
Architecture has always been linked to trade: from the first ephemeral stores that were settling in squares forming souks to the current large commercial spaces. Our society, always in continuous evolution, is increasingly demanding.
It is not only about acquiring the product, but also about living an entire shopping experience. That´s why we are looking for a global design that goes beyond the product and that understands it as a whole with the brand, the space and the sensations experienced.
This change of focus entails an evolution of the commercial space linked to these new needs of the consumer. New commercial spaces for new user needs.
We propose to design a space or recover an existing one, whose design revolves around the main theme of the contest: "ComerciARQ. Contemporary Commercial Spaces ".
The company, from Iris Ceramica Group, wants to show its support to environment with the contest. The use of products with finished ACTIVE Clean Air & Antibacterial Ceramic will be consideredan advantage. And the use, in the projects, to the certification LEED or BREAM; the jury also will evaluatein the projects the quality, originality, creativity, and the correct use to the products from the Iris Ceramica Group.
This prize is addressed to professionals and students associated with the architecture, technical architecture, design, interior design, engineering and with similar profiles with this characteristics.
The jury is composed withinternational professionals associated with the architecture, the design and the sustainability:
1. Enric Batlle. Bachelor Architect, Director of University Master of Lanscape UPC- MBLandArch. Partner of Batlle i Roig Arquitectura.
2. Margarida Caldeira. Architect. Board Director EMEA Chair. Broadway Malyan
3. Lucia Ferrater. Partner Architect OAB
4. Diego Gronda. Architect and designer. Partner of Studio Gronda
5. Josep Piñot. Industrial Engineer. Director Retail Development Services CBRE
6. Juan-Luis Grafulla. Matimex CEO and General Manager.
7. Dottoressa Federica Minozzi. Iris Ceramica Group CEO, Italy.
The prizes, in net amount:
• Professional category:
1st prize: 3.000 €
2nd prize: 1.000 €
1st Honorable mention: no cash prize
2nd Honorable mention: no cash prize
• Students category:
1st prize: 1.000 €
2nd prize: 500 €
The inscription and delivery: from 29 January – 7 May
PIAM's web site: www.premiosmatimex.com
reTHINKING competitions
José Laguillo, 21
Sevilla, Se 41003
Spain
Dec 27, 2017
Rethinking Competitions – Lanzarote Dynamic Square
# 015 Lanzarote Dynamic Square
The Cabildo of Lanzarote has been trying since 1989 to reactivate and enhance the cultural attractiveness of Arrecife. The main objective of this project is to convert the El Almacén plaza (Arrecife) into an urban point of culture and social meeting. And with this contest it is intended to take an important step for it since the proposal will be built.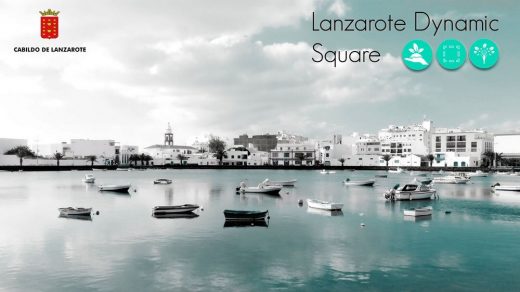 Lanzarote Dynamic Square Competition
29 Sep 2017
Rethinking Competitions – Sahara Eco House
Rethinking Competitions – Sahara Eco House Contest
English text (scroll down for Spanish):
We are happy to inform you that reTHINKING has launched a new competition: Sahara Eco House.
This is an architecture competition where a new concept of housing must be projected that maximizes the passive systems to achieve the necessary comfort in houses in extreme climates such as deserts and in particular in the Sahara.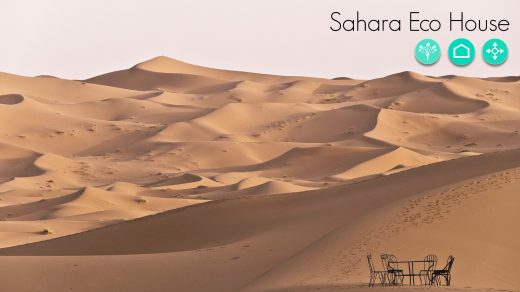 image from architectural contest organisers
This is a novel contest that can encourage reflection on issues that are growing in current architecture thinking such as zero consumption and passive consumption as a whole.
Please see below the most relevant information:
PRIZES
First Prize 1.500 € + Member of the jury for the next competition
3 x Accesits: 500 €
+ 10 Honourable mentions
• Magazines publications
• Publication in blogs/ architecture web
CALENDAR
September 14th 2017: Early registration starts
December 4th 2017 Submission deadline
JURY
Guillermo Rubio Boronat (Editor – Coordinator TC Cuadernos)
Beatriz Pérez Doncel (Terral Arquitectos)
Victor Moreno Jiménez (Professor at the ETSAS)
rubial-Sánchez. Architecture and design studio
You can check all the information in our website:
www.rethinkingcompetitions.com
Spanish text:
Rethinking Nuevo Concurso
RETHINKING_#014 NUEVO CONCURSO
Septiembre 2017 – Desde reTHINKING competitions nos complace anunciaros nuestro nuevo concurso: "#014 SAHARA ECO HOUSE".
Se trata de un concurso donde se debe proyectar un nuevo concepto de vivienda que aproveche al máximo los sistemas pasivos para logar el confort necesario en viviendas en climas extremos tales como los desiertos y en particular en el Sahara.
Consideramos que es un concurso novedoso que puede hacer reflexionar sobre temas que son crecientes en la arquitectura actual tales como la viviendas de consumo cero y pasivas en su totalidad.
A continuación os dejo los datos más relevantes:
PREMIOS
Primer premio 1.500 € + Jurado del próximo concurso rethinking
3 x Accésits: 500 €
+ 10 Menciones de Honor
• Publicación en revistas
• Publicación en blogs/ webs de arquitectura
• Publicación oficial de reTHINKING
CALENDARIO
14 de Septiembre 2017: Inicio Inscripción Temprana
4 de Diciembre 2017 Límite de entrega
JURADO
Guillermo Rubio Boronat (Editor – Coordinador TC Cuadernos)
Beatriz Pérez Doncel (Terral Arquitectos)
Victor Moreno Jiménez (Professor Proyectos arquitectonicos ETSA Sevilla)
rubial-Sánchez. Oficina de Arquitectura y diseño
Una vez más os pedimos que difundáis la noticia para animar a los estudiantes y jóvenes arquitectos a participar.
Para cualquier duda o solicitud quedamos a vuestra disposición,
reTHINKING competitions
Location: Seville, Spain
Architecture Competitions – Selection
Archasm Amsterdam Art Bridge Architecture Contest, Netherlands – International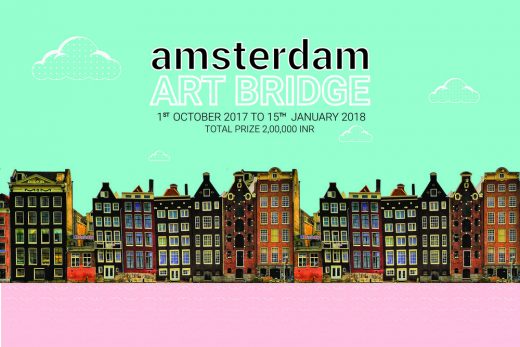 image from architectural contest organisers
Archasm Amsterdam Art Bridge Architecture Competition
7th Advanced Architecture Contest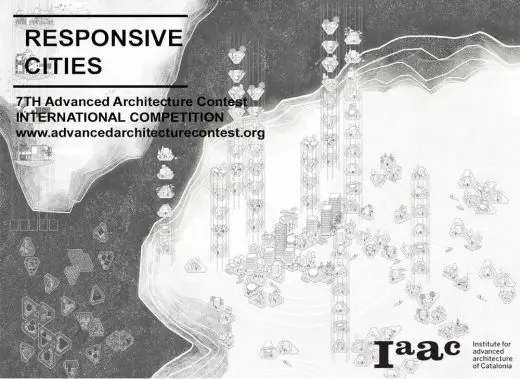 image courtesy of architects
Advanced Architecture Competition
Adelaide Contemporary International Design Competition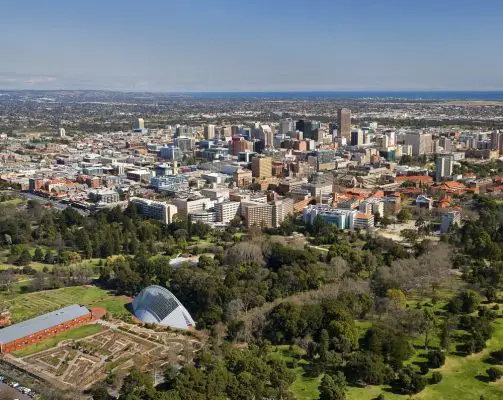 photo © davidwallphoto.com
Adelaide Contemporary International Architecture Competition
Gasholder bases international ideas competition
Gasholder architecture competition
Museum Of Architecture Competition
Architectural Design
Vienna Building



image © COOP HIMMELB(L)AU
Comments / photos for the Rethinking Competitions – Sahara Eco House Architecture Contest page welcome