RIBA Gasholder Bases Ideas Competition Winner, National Grid Architecture Contest News
RIBA Gasholder Bases Ideas Competition News
Architectural Contest by National Grid Property & Royal Institute of British Architects, UK
8 January 2018
RIBA Gasholder bases international ideas competition Winner
The Royal Institute of British Architects (RIBA) and National Grid are delighted to announce Outpost as the winners of the ideas competition for the future use of Gasholder bases.
Model of winning design: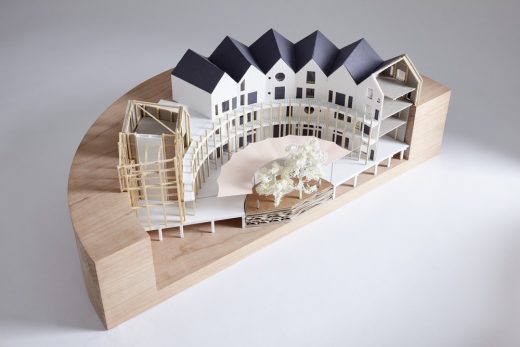 Gasholder Bases Ideas Competition Winner
Gasholder bases are the sub-surface voids left behind once an old gasholder has been dismantled. Outpost's solution for a sustainable, mixed use development was unanimously selected as the winner by the Judging Panel. They fought off strong competition from 318 Studio, CF.Architects, Jan Verhagen and Priscille Rodriguez, Max Architects and WOO (Wilson Owens Owens Architects).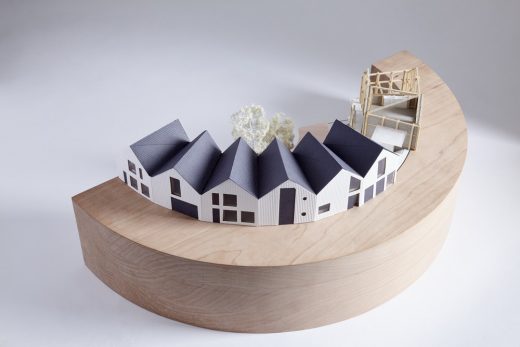 WOO's proposal for a sports venue was awarded Highly Commended.
Russ Davenport, Faulkner Browns, RIBA Adviser commented: "Outpost presented a beautifully simple vision in their submission for which they should be commended. Their cost effective, sustainable design proposal provides an appropriate response to a shortage of affordable housing and workshop spaces across the country. The decision to build out from the base structures, effectively lining the inside wall with a timber framed, modular construction, is inventive yet pragmatic, the serrated roofline presenting a unique but familiar domestic appearance to the surrounding. Key to their success was close attention to the brief and a solution which could easily provide a sustainable future for the country's stock of gasholder bases."
image of winning design: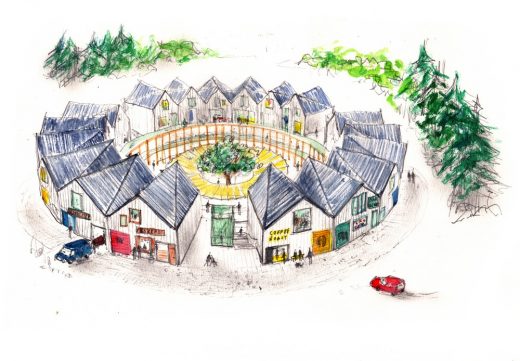 Laura Watson, Gasholder Demolition Manager added: "Huge congratulations to the winners Outpost and the highly commended WOO. Outpost's mixed use design fully utilised the void and would deliver much needed housing and workspaces at a deliverable scale. The WOO leisure scheme would provide a unique facility focused around young people and social mobility.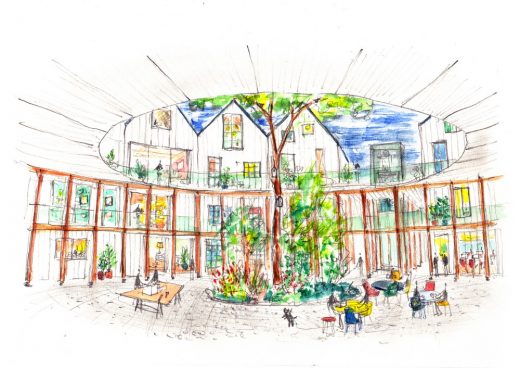 We are excited that our sites can see a greater potential and purchasers will be inspired by these, and all the great ideas submitted will result in sites being brought back into beneficial use in a sustainable way."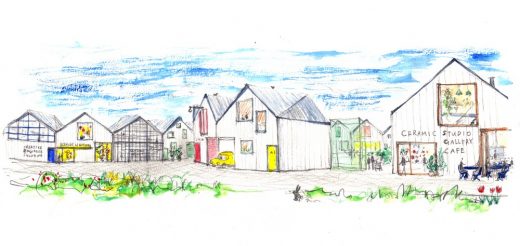 Winners of the competition Outpost said: "The UK has a well-publicised shortage of affordable housing and somewhat less publicised, but of equal note, shortage of affordable flexible workshops, studios and workspaces in our towns and cities. We saw the opportunity to develop a proposal that addressed these national issues in a simple and economical way.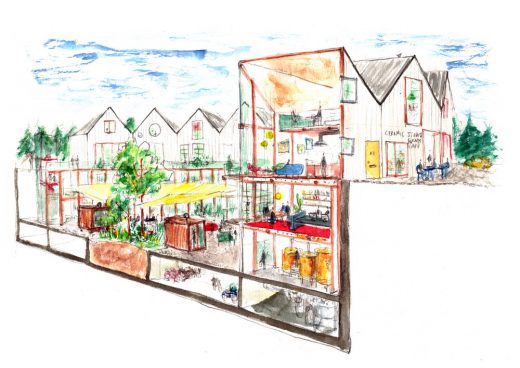 We really enjoyed the opportunity of the gasholder bases competition. We were able to develop a familiar, domestic, human-scale development at street level. Unusual though in its condition on the curve, and when experienced against another gasholder base on the curve. Then a radically different internal experience, more evocative of the industrial landscape of tall narrow dockyard buildings, arranged around a large sunken communal courtyard, with a focal point of planting and trees at its centre.
We believe that the dense circular arrangement of mixed-use modules has the potential to generate a strong and vibrant community. We drew inspiration from the unique Tulou villages of the Hakka community of China, that are earth walled structures, typically in circular form, with timber constructed buildings arranged internally, that house an entire village community."
Gasholder Bases Ideas Competition Shortlist
RIBA Gasholder bases international ideas competition shortlisted designs
design by WOO: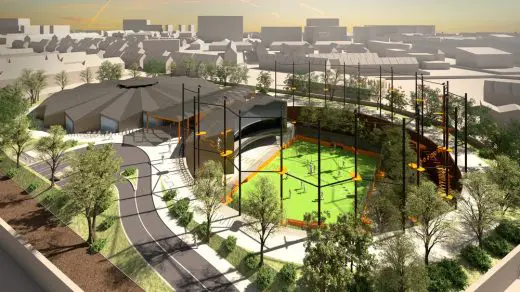 design by MAX Architects: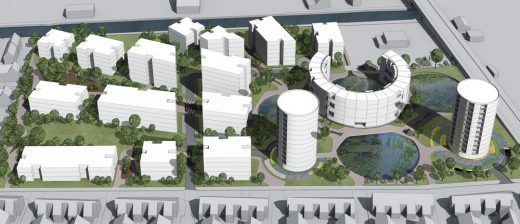 design by 318 Studios: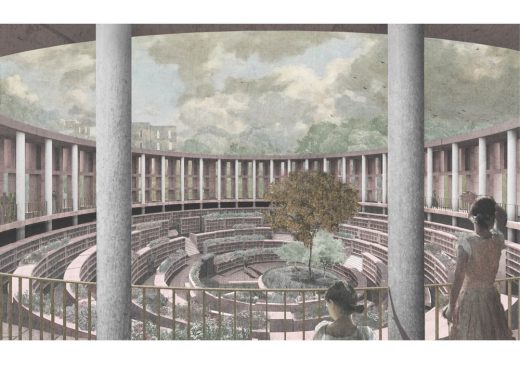 shortlisted design by Jan Verhagen & Priscille Rodriguez: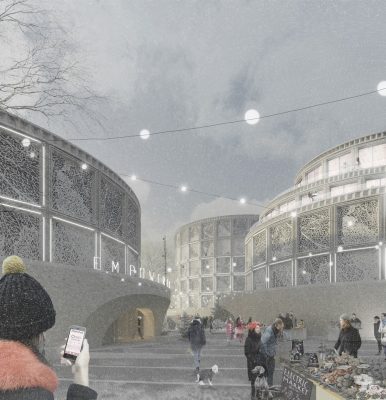 shortlisted design by CF.Architects: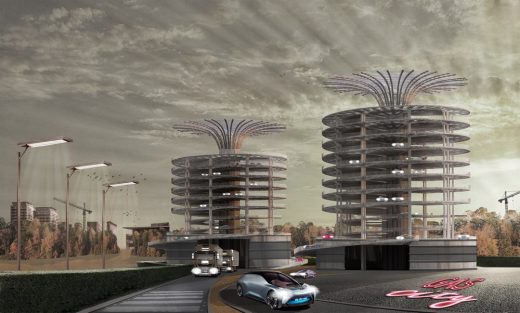 Comments welcome at info(at)e-architect.com
7 Sep 2017
Gasholder Bases Ideas Competition
Gasholder bases international ideas competition
7 September 2017 – Registration is still open in the RIBA Competition for inspiring and innovative ideas for the future uses of gasholder bases – the sub-surface voids left behind once an old gasholder has been dismantled.
National Grid Property, which manages the company's surplus land, has a portfolio of former gasholders which will be dismantled over the coming years. These voids represent an opportunity for repurposing and the competition is seeking alternative uses rather than the default practice of backfilling the holder.
The initial phase of the competition will require digital submissions only, with five concept designs shortlisted for further development at the second phase.
The deadline for first stage submissions is Tuesday 10 October 2017.
Each shortlisted designer will receive an honorarium of £3,000 +VAT. The winner will receive an additional £4,000 +VAT and there may be an additional payment of £1,000 +VAT for a highly commended scheme.
For further information about how to enter the competition please visit: RIBA Gasholder bases international ideas competition
Location: London, England, United Kingdom
Design Competitions
Shelter 48: Emergency Life Support Design Architecture Competition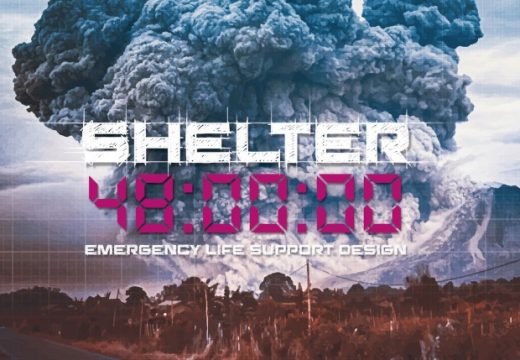 image from design contest organiser
Shelter 48 Architecture Competition
Arch at Zero 2017 Competition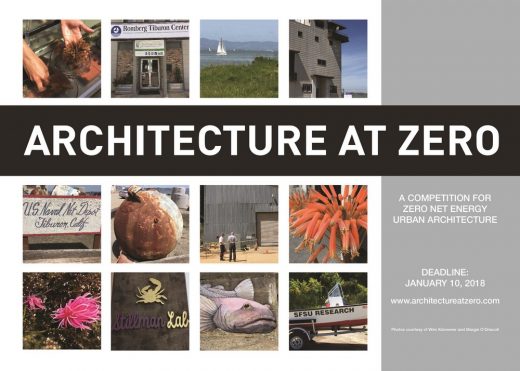 image from architectural contest organiser
Architecture at Zero 2017 Competition
International Student Competition Drawing of the Year 2017
International Student Competition Drawing of the Year
Build A Retirement Community on A Shoestring Competition
Build A Retirement Community on A Shoestring Competition
Gasholders
Gasholder Competition Winner, London, England, UK – Bell Phillips & Kimble, 16 Nov 2009: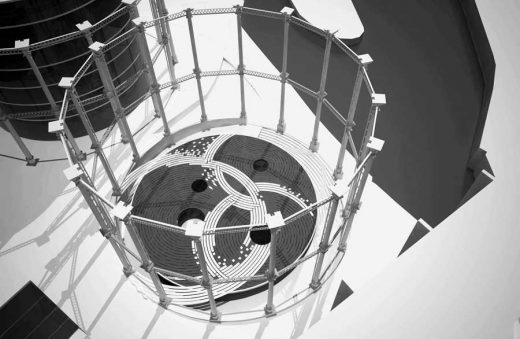 image from architect winners – Bell Phillips & Kimble
King's Cross Gasholder Competition
Gasholder at Granton, Edinburgh, Scotland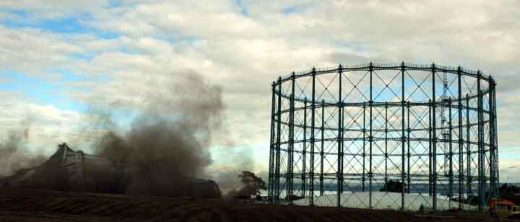 photograph : Maurice McDonald Pool Pa/Photo 15 August 2004
Comments / photos for the RIBA Gasholder Bases Ideas Competition page welcome
Website: RIBA Competitions