Arquine International Competition 2017, Mexican Design Contest News, Architecture
Arquine Competition No.20 MEXTÓPOLI 2018 Pavilion
MEXTÓPOLI 2018 Pavilion Design Contest: Architecture Information
5 Nov 2020
Arquine Competition No.23 Pavilion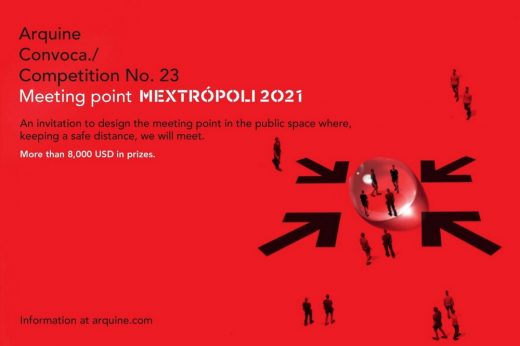 Arquine summons to project the meeting point in the public space, where keeping a safe distance, we will meet:
Arquine Competition MEXTÓPOLI 2021 Pavilion
25 Sep 2017
Arquine Competition No. 20
Ciudad de México, September de 2017.
Arquine Convoca./ Competition No.20 MEXTÓPOLI 2018 Pavilion
Again, Arquine summons to build a pavilion which will be shown during MEXTRÓPOLI 2018, International Architecture and City Festival. On the same year which Arquine celebrates its twentieth anniversary, the call is launched.
Arquine Competition No.20 MEXTÓPOLI 2017 Pavilion: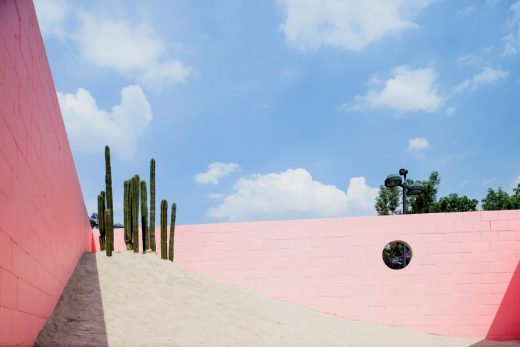 Photos : Moritz Bernoulli
The Arquine Contest starts like a reflexive ideas project discussion platform about urban topics as the reconversion of the future ex-airport of Mexico City, or the migrant's way of life that you can find in the transit between Mexico and the United States.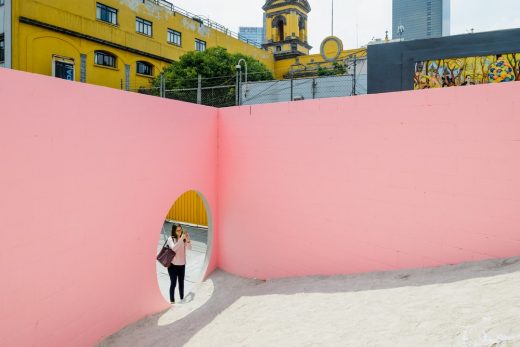 Since the past two editions, the Contest not only calls to present ideas but also to build pavilions which itself are activators of social interactions, made by recyclable materials.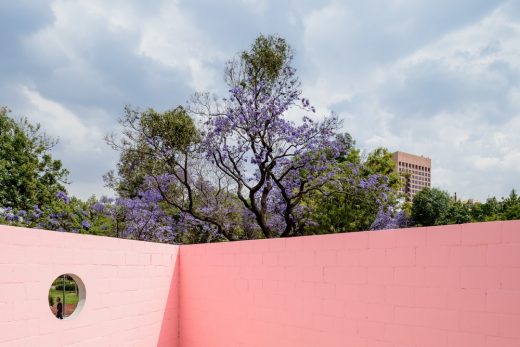 For 19 years ago which Arquine summons its contest and in average, 300 teams from more than 20 countries have been registered.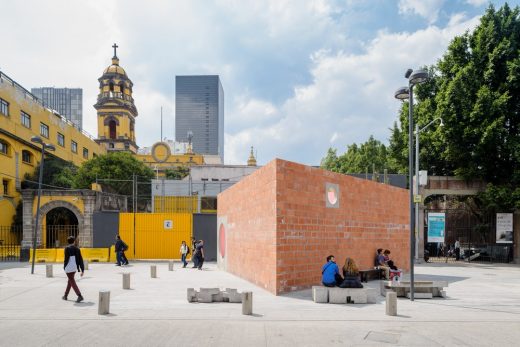 The Arquine's International Architecture Contest call up to build and design a Pavilion which, temporally inserted in the city, generates by its own speech, a sustainable and innovate proposal which aims the develop of an open public program, and constructs a place for the interaction between citizenship and architecture. The MEXTROPOLI 2018 Pavilion will turn into an active public space which promotes the reflection in fundamental city topics; a Pavilion with public vocation which could be recyclable and reusable which achieve incorporate itself as a ludic device, providing knowledge and information, and activates urban space.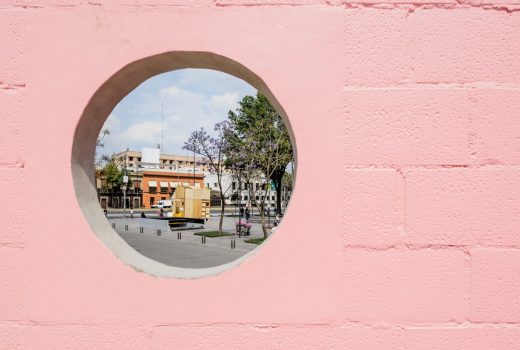 Base on the present contest, the participants have to project a structure which fulfill the specific conditions in terms of time, fees and characteristics; considering, as a foundation for evaluate the proposal, the capacity to induce and attract public to its piece. The MEXTROPOLI Pavilion becomes in the referent of each edition of the Festival.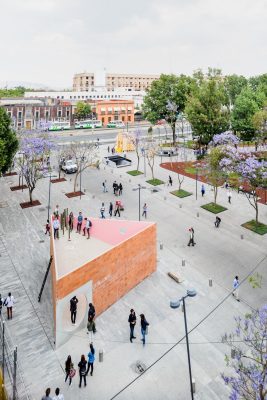 photos : Moritz Bernoulli
Built projects:
A ROOM. Matteo Gidoni + Enrico Dussi, Italy: Arquine No.19 first place, 2017.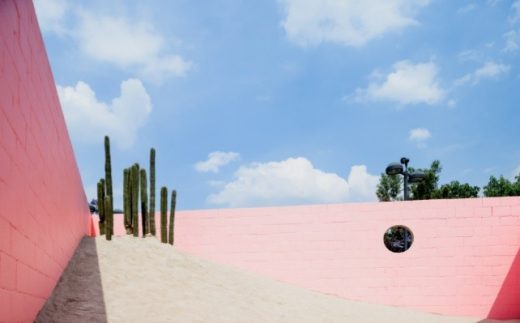 image courtesy of architects / Arquine
Teresita. Orlando Vázquez + Gabriel Visconti Stopello. Venezuela. Arquine No.19, second place, 2017.
La mesa de la ciudad. The city's table. Alan David Orozco Martínez + Luis Fernando Orozco Martínez, Roberto Elías Ransom Ruíz, César Iván Gutierréz Alcantará. Mexico City. Arquine No.18 first place, 2016.
Pavilion Tlali. Edgar Omar Castro Legorreta, Erick Alejandro Gauna Pérez, Diego Alonso Mata Sánchez, Edgar Alejandro Fernández Cárdenas. Monterrey. Segundo lugar del Concurso Arquine No. 18, 2016 (construido en marzo 2017).
The inscripcions for the competition will be open since september of 2017 to january of 2018. For information, go to: arquine.com/concurso/
Interviews with: Miquel Adrià, director of Arquine. Andrea Griborio, executive director of Arquine. Anna Adrià, competition coordinator.
Arquine International Competition 2018 images / information from Arquine, 250917
Location: Mexico
Arquine Competition


picture from Arquine
XIV Arquine International Competition
Arquine International Competition
A Shelter for the Displaced
Arquine has always been interested in the exploration of subjects that are important and relevant for society in general, to encourage an opening of spaces for the dialogue and the participation of architects who are faced with specific problems through a project-based response and we are happy to summon you to its 14th International
Building Competitions : Archive
Comments / photos for the Arquine Competition No.20 MEXTÓPOLI 2018 Pavilion page welcome
Website: Arquine