2020 Radical Innovation Awards, Architecture Contest Now Open, Building Prizes, News
2020 Radical Innovation Awards Call For Entries Open
Design Contest Call For Entries: – Prize Details
5 Jan 2020
2020 Radical Innovation Awards
2020 Radical Innovation Awards Call For Entries News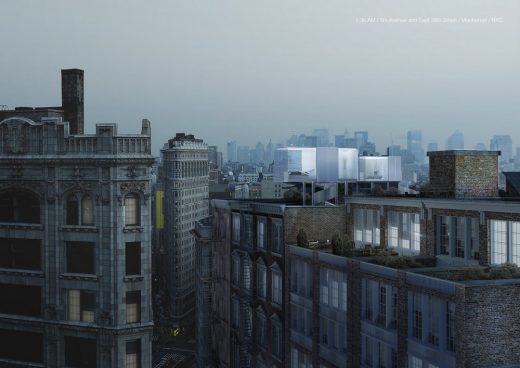 View Looking North on Marietta is 2019 Winner: 'Connectic' by Cooper Carry Architects
Radical Innovation, an initiative that challenges creative thinkers at the professional and student level to pioneer compelling ideas in travel and hospitality, is accepting entries to its annual competition.
New in 2020, the competition is adding a Hospitality Product category. Radical Innovation is asking participants to submit their most innovative hospitality product(s) capable of transforming the industry standard and offering new strategic career and investment growth opportunities.
This year, the submission categories include:
Professional and/or Student: Radical Hospitality Design, Concept or Product, either new or existing.
"Radical Innovation discovers and spotlights creative thinkers from around the world with the ideas to propel the hospitality industry forward," explains John Hardy, Founder of Radical Innovation and CEO of The Hardy Group. "It's our goal to connect them with experienced business leaders that have the connections and resources to bring those ideas to reality, while supporting their effort, through yearround marketing and PR verticals. We are thrilled to add products to this year's competition."
A panel of jurors leading the fields of hospitality, design, and investment evaluate all entries based on their originality, creativity, design, and potential impact on the industry. Feasibility is key. While Radical Innovation seeks brave ideas, the program requires achievable visions with a clear, compelling brief accompanied by a high-level presentation that illustrates how the concept could be achieved in the next 3-5 years with design renderings and video pitch.
Since its founding in 2006, Radical Innovation has awarded nearly $200,000 to its international network of creative talents who to push the boundaries of travel and hospitality. The 2019 winner, 'Connectic', by Cooper Carry Architects demonstrated this by citing the technological advances necessary for their idea to operate, detailing anticipated costs and logistics in addition to a clear timeline and the design process.
Submission fees for professional submissions will be $250. Student submission fees will remain complimentary. Finalists in the Concept/Design category will be flown to New York City to compete in a live event held in fall 2020, where they will present their ideas. Audience members vote to determine the grand-prize winner, who takes home a $10,000 prize. The runner-up receives a $5,000 prize. The winner for the Product category will receive $1,500 (for either a student or professional). The specific location of this event will be announced later in 2020.
The student winner, who is determined prior to the event by the jury, will earn a $1,500 prize and be invited to apply for a graduate assistantship in the Master of Architecture program at the University of Nevada Las Vegas. The total two-year value is estimated at over $50,000.
The awarding of funds will be based on certain prerequisites that must be carried out by the potential recipient. Radical Innovation has sent two students to this graduate program with one, Yasmine Soliman graduating in Spring of 2019.
The Radical Innovation Award is organized by leading development services firm The Hardy Group with support from founding sponsor Global Allies.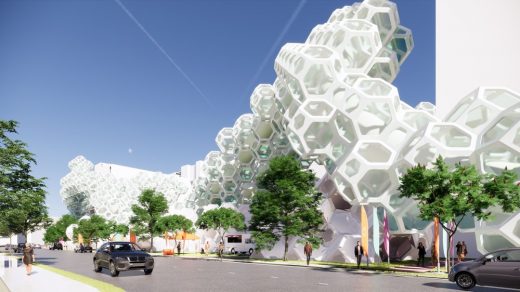 The 2019 Student Winners: "Rooftop Hotel Gardens" by Ruslan Mannapov and Airat Zaidullin | KSUAE
Process
• Through a blind judging process, the jury will review all submissions entered online at RadicalInnovationAward.com.
• All concepts will be judged on originality, creativity, design, feasibility, and quality of presentation.
• Finalists will be shortlisted and the jury will mentor the concepts of their choosing.
• Finalists will be flown to New York to present their ideas live at the Radical Innovation event in fall 2020, in front of a room of top hospitality, design and business leaders.
Radical Innovation Jury:
• Claude Amar, Managing Director, The Hardy Group International
• James Woods, WeWork
• Jena Thornton, Principal Hospitality, Kinzer Partners
• John Hardy, President/CEO, The Hardy Group
• Michael Medzigian, Chairman & Managing Partner, Watermark Capital Partners, LLC
• Simon Turner, Managing Director, Alpha Lodging Partners, LLC
About Radical Innovation
Radical Innovation works to empower creative thinkers across hospitality, travel and design. Through an annual competition, Radical Innovation mobilizes disruptors from around the world. The result is a creative community gathered by the same passion for innovation, introducing the dreamers to those equipped with the necessary resources to bring such concepts to life. The competition alone has awarded nearly $200,000 to pioneers in hospitality and design, but overall, Radical Innovation serves as a platform that connects and inspires. To learn more, please visit Radical Innovation
About The Hardy Group
The Hardy Group is a strategic, transformational development services firm for investors and brands engaged in hospitality real estate. Leveraging its international expertise, the group delivers feasibility analysis, project management, development management, and construction management, as well as project accounting for capex, renovations, redevelopment, and new development for both individual deals and entire portfolios.
The Hardy Group is recognized as the leader in providing creative solutions to complex building challenges, tapping its diverse team, using proprietary project research and planning, and specialized in-house software that tracks progress and budget conformance. The firm excels as a bridge between the ambition of its clients and project realization, having managed more than $7 billion in developmentrelated assignments encompassing over 1200 hospitality projects in 37 countries. Offices are located in Atlanta, Los Angeles, New York, Paris and Honolulu.
2020 Radical Innovation Awards Call For Entries Now Open images / information received 050120
8th Annual Radical Innovation Competition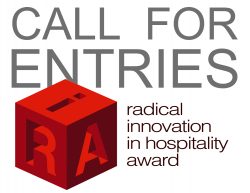 image from architect
Radical Innovation Design Competition
Radical Innovation Award 2016 Competition
Location: Atlanta, Georgia, USA
Hotel Buildings
Architecture Competitions
Architecture Competitions : links
YAC Castle Resort Competition, Italy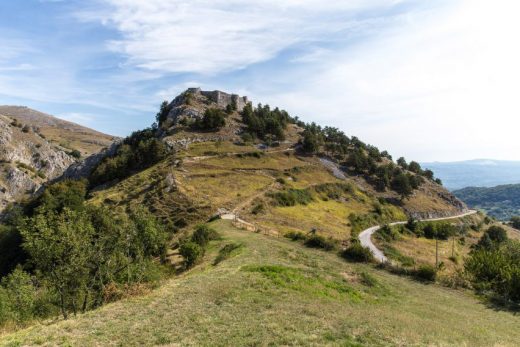 Castle Resort Architecture Competition
10th Theatre Architecture Competition, Hsinchu City, Taiwan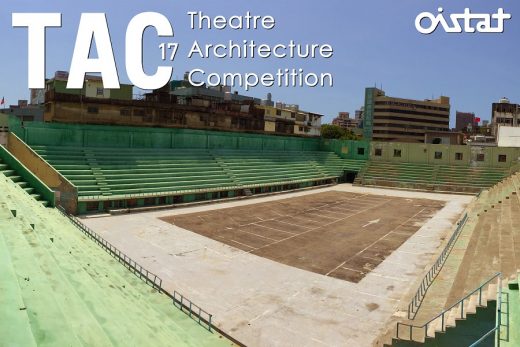 Theatre Architecture Competition
Architecture Prizes
World Architecture Festival Awards
Central Park Summer Pavilion Architectural Competition
Royal London Children's Hospital : RIBA Competition
Los Angeles Cleantech Corridor and Green District Competition
Hotel Architecture Developments
Comments / photos for the 2020 Radical Innovation Awards Call For Entries Now Open page welcome