Factory Face Lift Waregem, West Flanders Building, Belgium Property Interior Design, Belgian Architecture
Factory Face Lift in Waregem Building
31 May 2022
Architectural intervention in Belgian ice making factory
Location: Waregem, West Flanders, Belgium
Design: Enter Projects Asia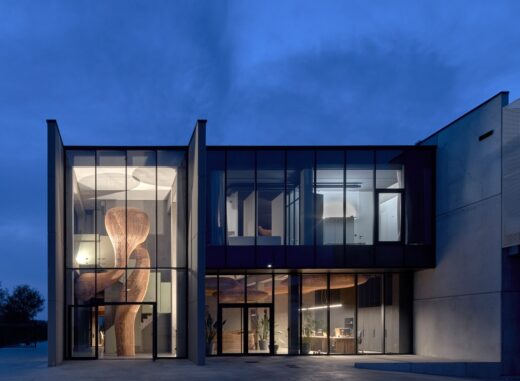 Photos by Edward Sumner
Factory Face Lift in Waregem, West Flanders, Belgium
In April 2020, only weeks into the global pandemic, Enter Projects Asia based in Thailand, received an unexpected phone enquiry from Waregem, outside Brussels, Belgium.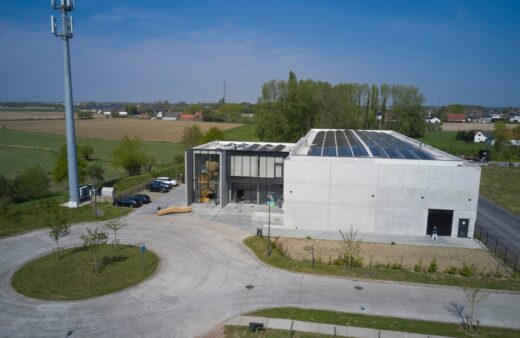 The prospective client had a 300sqm mix-use project that needed 'balance and calm'. EPA were given what felt like a 'wellness' brief for the space, inviting nature and creativity into an industrial setting. As the curtains came down on the world, EPA came up with a clear concept to meet the client brief. The site was an ice making factory so the design was to be fluid and liquid, like the properties of pure spring water crystallizing, incorporating raw and sustainable materials wherever possible. A highly innovative logistics program was essential if the vision was to be realized 9,000+km later at the final destination.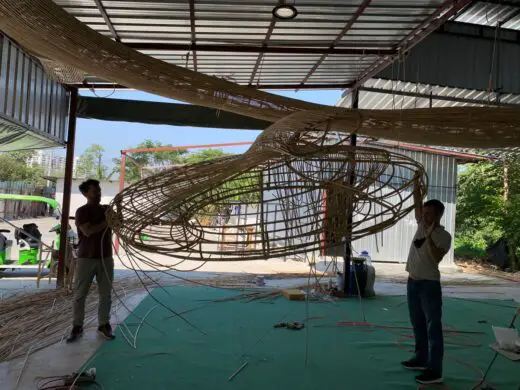 Relying heavily on Zoom for all client meetings & virtual site visits, the EPA team prepared for remote working. The Project Manager was operating out of Japan, the designers in Phuket & Sydney, the fabricators in Northern Thailand. The team never met. They remotely made templates, exchanged digital files and ultimately manufactured a series of sculptural elements in natural, sustainable rattan ready for Belgium.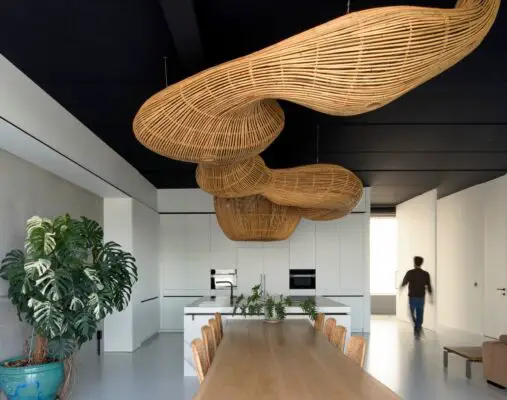 The sculptural segments were designed in accordance with the functionality: lighting, seating and directional flow, all culminating in a large 8 meter high sculptural statement piece which illuminates the lobby and compliments the image of the brand. As an overseas project, we had to come up with a highly innovative logistics strategy: every segment was then digitally deconstructed, so the shipping containers could be optimally filled.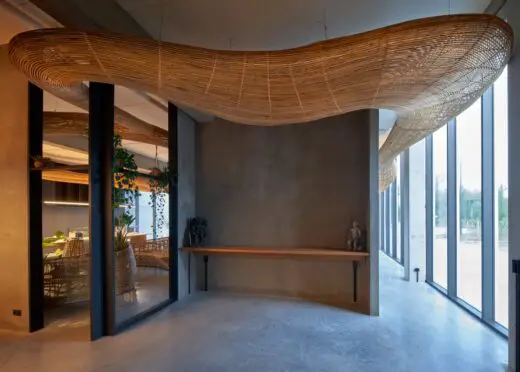 Like a 3d jigsaw, the segments were assembled on site in Belgium – with little to no room for error. "The detail and precision with which the client approached this task was incredible to witness, even from a distance", remarks EPA Director, Patrick Keane.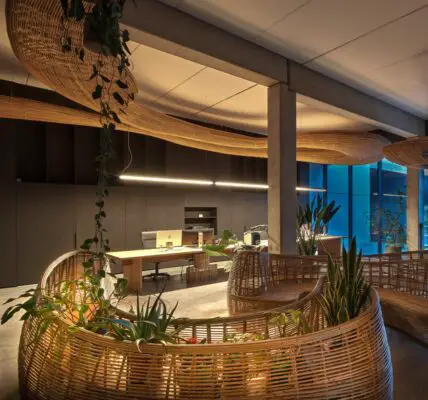 "Working across two continents always has its challenges" states Keane, "but this was on another level, nobody knew each other or exactly what the other was doing. It was a blank sheet of paper so given the result, I believe it's the biggest and best challenge which often starts from zero".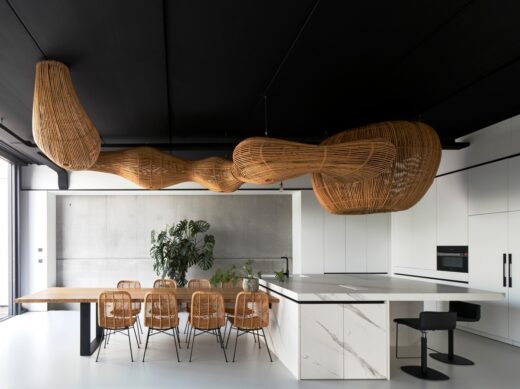 He also solemnly notes that "as a byproduct of this project, rattan factories were able to stay afloat during the darkest days: people were struggling to eat, supplies cut and shops closed. This project became a lifeline for many craftsmen who otherwise would have been without work. Maintaining these factories ensured local, sustainable arts & crafts production could continue".
In April 2022, with the project complete, the client & Architect finally met in person at the site. In a post pandemic economy these changing work practices have become the future as we learn to adapt, to reinvent what it means to lead from a distance. This project is not only a pioneer of the new work philosophy but also gives a new face to the factory as an innovative & creative workspace.
Waregem Property in West Flanders, Belgium – Building Information
Title: A Factory Face Lift
Location: Waregem, Belgium
Client: 528
Size: 300sqm
Photographer: Edward Sumner
Sustainable Design by Enter Projects Asia
SUSTAINABILITY AT A GRASSROOTS LEVEL
At Enter Projects Asia, we have defined sustainability as a grassroots approach: to us, this means that sustainability is multithreaded. Often, we hear of "sustainability" as a term used in a product or a technology specified in a building. Often it gets added later and often that is too late. True sustainability needs to start at the very beginning, and that is with concept design.
EPA have defined a 3-tier approach:
1. Performance Sustainability
2. Environmental Sustainability
3. Material Sustainability
Using Belgium: 'A Factory Facelift' as a case study we will highlight the following:
Performance Sustainability
Performance criteria include a review of all structural and building principles from defining materials to management of light, air, ventilation, heating, cooling and overall power management. Here are a few examples from the factory:
• the roof is fully installed with solar power, 610 panels total.
• the use of low-E glass for the highest insulation value to prevent heat escaping but to allow light in
• heating the building is done with the extra heat that comes off the freezing units and production water.
• office area and swimming pool are 100% heated by power generated from running the factory equipment
• rain water reserve of 60.000L to catch the rain and use it all summer for growing vegetables, washing cars, flushing toilets and so on.
• LED lighting is used extensively throughout
• the concrete walls have an airgap reducing unnecessary material usage and adding to high insulation value
Environmental Sustainability
Environmental criteria focus on 'going local' and low waste. Arts & crafts in Asia are experiencing a revival. At EPA, we have reopened 3 factories and the artisans who work here have 5 generations of invaluable skill.
• As Covid shut down businesses worldwide, we were able to save a rattan factory on the brink of extinction, thanks to the project in Belgium. Without the work opportunities we provide to the factories, these highly skilled craftsmen (and women) find themselves relegated to taxi drivers or roadworkers.
• low waste approach. The product had virtually no wastage on the job site. As the construction industry becomes more wasteful, we are reversing the trend.
• dovetailing 'Design & Sustainability' as being inseparable for the future. We showed the client how to integrate arts & crafts in an industrial setting, at a large architectural scale so that they have impact and are integral to the design.
• storytelling: provenance and stories are more important now than ever; they help to 'connect' us in a world of disconnection. Where things are from and how they are made. Our contribution to this global initiative is to keep it local and shine a light on the talented craftspeople of Thailand.
• Low Carbon footprint: no travel, all work was completed remotely, mostly using Zoom.
Material Sustainability
Use of natural materials prevents our biggest competition……plastic. The importation of inferior and often toxic plastic products is truly catastrophic to the environment. For interiors and furnishings especially on large scale hospitality & commercial projects, this is now at reckless levels.
• we encouraged a sustainable upgrade policy for this project using rattan on the interiors rather than synthetics
• rattan is grown in major abundance all over Southeast Asia. It has texture, tactility, warmth and all of the great qualities natural woods have with no threat or shortage.
• rattan is locally grown
• rattan is 100% biodegradable
Aside from our architecture business, we have an initiative called "Project Rattan" : https://www.projectrattan.asia launched during the first lockdown in 2020 and focuses on sustainable upgrades. Using the latest technologies and readily available materials, the initiative offers a modern pairing to our already creative design business. Project Rattan deploys local craft dovetailed with international design – this we classify as "sustainable upgrades". These designs are currently being shipped to Belgium, HK and the USA.
EnterProjects
49/15 Boat Avenue (2nd Floor) Cherngtalay
Thalang, Phuket, Thailand
Tel: +66 62 820 1936
Head office :TAX ID 0835562004251
www.enterprojects.net
Factory Face Lift in Waregem, West Flanders images / information received 310522 from Enter Projects, Thailand
Location: Flanders, Belgium, western Europe
Belgian Buildings
Belgian Architectural Designs – chronological list
New Architecture in Belgium
Recent Architecture in Belgium
Agrotopia, Roeselare, West Flanders
Design: van Bergen Kolpa Architects and META architectuurbureau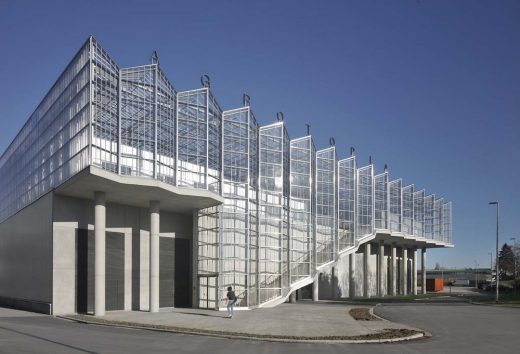 photo © Filip Dujardin
Rooftop Greenhouse Agrotopia, West Flanders
Belle-île, province of Liège, Wallonia
Architects: JDS Architects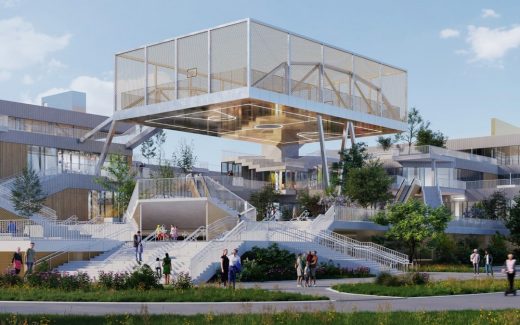 image courtesy of architects practice
Belle-île Shopping Center Building
World first: Kamp C is first to print a complete house in one piece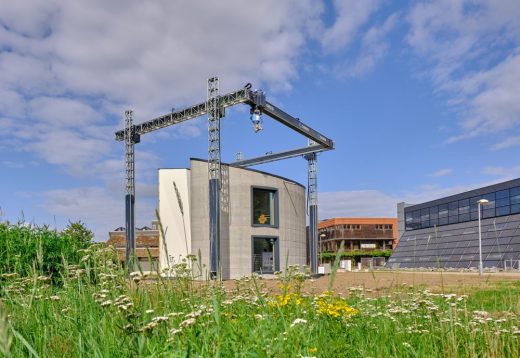 image © Kamp C
3D-printed model home, Kamp C Westerlo
Botanic Center Bloom Brussels
Design: Vincent Callebaut Architectures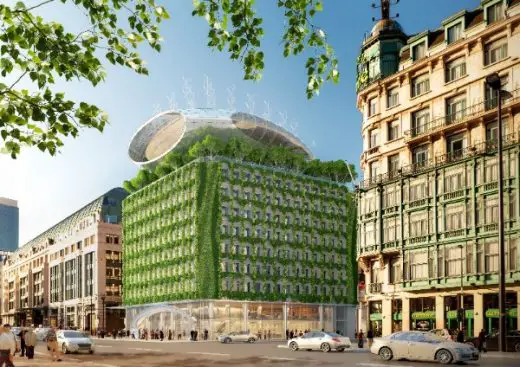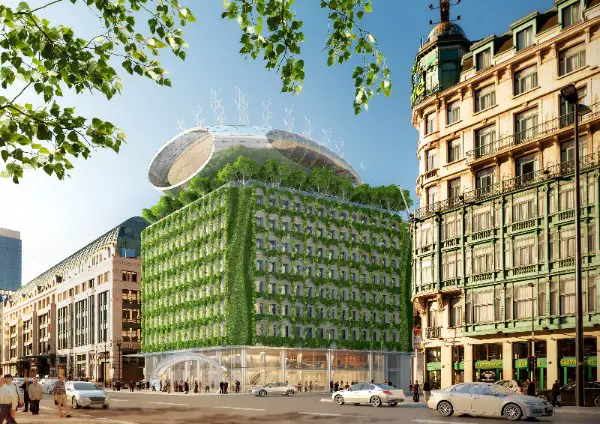 image from architect
Botanic Center Building Design
Le Toison d'Or
Design: UNStudio, Architects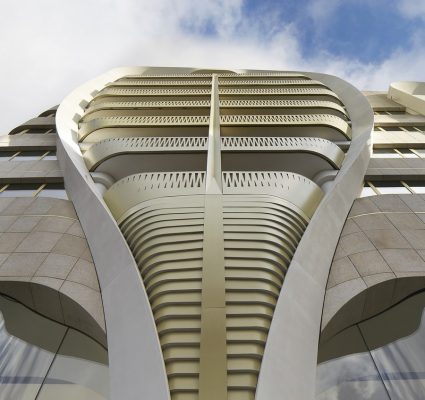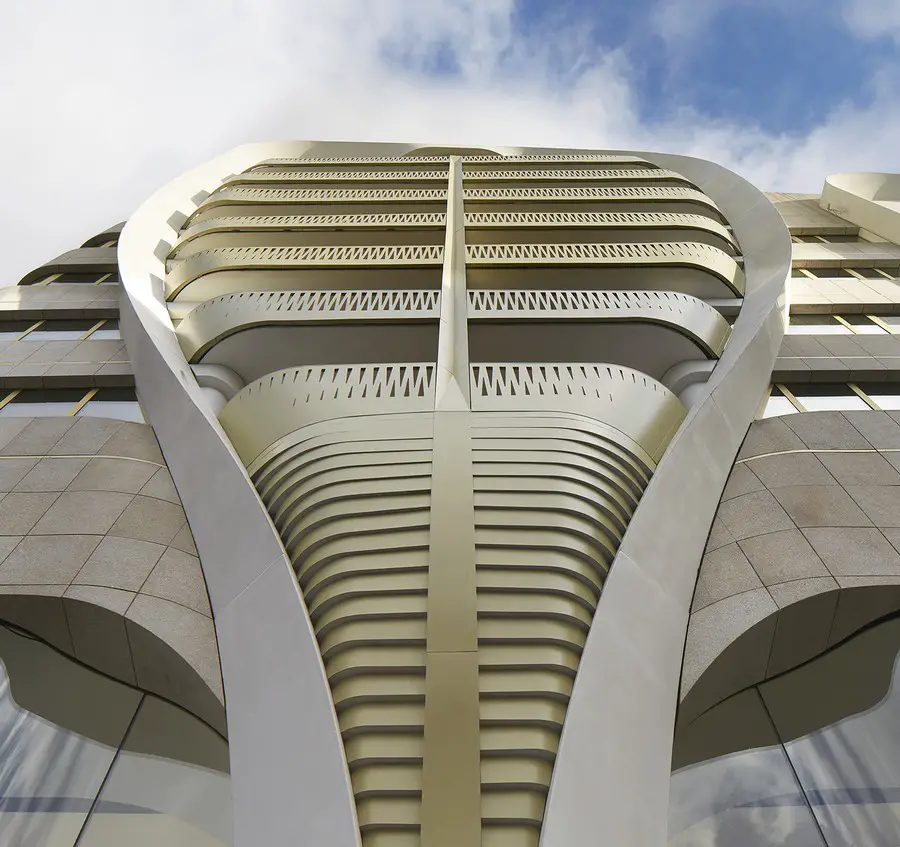 photography © Hufton+Crow © Eva Bloem
Le Toison d'Or Building
Comments / photos for the Factory Face Lift in Waregem, West Flanders interior design by Enter Projects Asia page welcome