SBID Design Award 2020 Entry Deadline, Building interiors prize news, Architectural designers
SBID International Design Awards 2020
Society of British and International Design Annual Interior Architecture Prize
26 October 2020
SBID International Design Awards 2020 Winners
The SBID Awards 2020 Winners Revealed
Celebrating the best of global interior design!
Regarded as one the most prestigious accolades for interior design, the highly anticipated winners of this year's SBID Awards have been revealed! For the first time in 10 years, the category winners of the SBID International Design Awards were announced publicly online, alongside the inaugural SBID Product Design Awards winners in a joint celebration of interior design excellence. Championing the exceptional designers of interiors and the innovative products that go in them!
Despite the unprecedented challenges facing the industry this year, the SBID Awards 2020 have been the most globally represented edition to date. With entries from a staggering 49 countries, the entrants, finalists and winners are a testament to the profession's extraordinary resilience, demonstrating a world-wide determination to continue to celebrate the achievements of the design profession at large.
Now in its eleventh year, the GOLD-rated awards programme is recognised for its transparency, as well as its professional and ethical standards by The Independent Awards Standards Council. With all categories assessed by panels of leading industry experts who look for outstanding examples of technical content and aesthetic creativity, achieving an SBID Award is an unparalleled marque of industry excellence for the deserving winners.
The Award winners for the interior design categories showcase incredible creative talents from the United Kingdom, Switzerland, United States, Dominican Republic, China, Malaysia, Hong Kong S.A.R., and Canada. With breath-taking interior projects, from multimillion-pound mansions and super luxury private villas to bold, budget-conscious renovations and innovative commercial designs for retail, restaurants, offices and hotels; this year's designs exemplify the ever increasing standards for the global interior design industry.
Click here to see the full list of winners for Interior Design categories.
From the United Kingdom, Italy, Spain and Denmark, to the United States, Egypt and Taiwan, the Award winners for product design categories highlight some of the world's the finest examples of intuitive design within the interior sector. Showcasing the inspiring sustainable solutions, quality of craftsmanship, superior performance and inventive functionality which will continue to drive the industry forward through innovation and expertise.
Click here to see the full list of winners for Product Design categories.
In line with its mission to promote and elevate talent and creativity with fairness and equality, the annual event will continue to reward outstanding projects and products as it looks to 2021 with a new optimism for this rapidly evolving industry. One of the most coveted awards is bestowed upon the Overall Winner, presented to the entry that received the highest scores from both tiers of judging and the public votes combined.
A Hidden Betsuin by Bluemoon Design: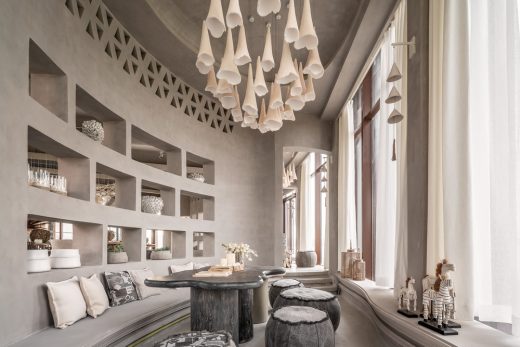 This year the SBID Awards shines its coveted spotlight on Chinese design studio, Bluemoon Design for its hot-spring-inspired exhibition centre 'A Hidden Betsuin', using all-natural materials. For product design, leading Italian producer of compound stone, Northstone was awarded this enviable accolade for its artisan tile collection, The Fine Lines by Barbieri.
SBID Founder and CEO, Dr Vanessa Brady OBE comments: "We have all been struggling to cope with the broad effects caused by Covid-19 – as individuals, as well as a community. So the Awards this year, whilst very different, have been particularly inspiring to review. It just goes to prove the importance of our surroundings and how the way we feel and act within them is directly impacted by it. It's been an important reminder to business owners that good design is not just about its aesthetic and functionality, but particularly in commercial space, it's also about the intrinsic value great design adds to business."
This year's esteemed international jury comprised visionary leaders who understand that outstanding design is key to business success. With their combined expertise and professional insight, the judging panel included a host of top tier professionals from global design businesses such as Burberry; Bentley; Belmond; Jacobs; Walpole and Quintessentially.
CGI & Visualisation – 1.61 London – The Mansion: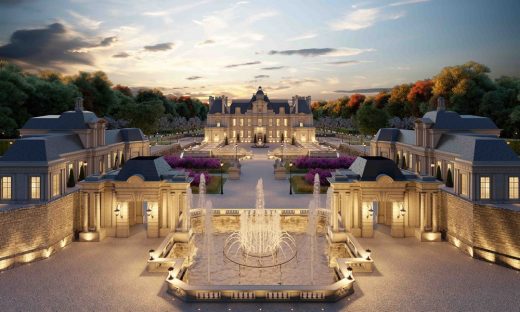 Club & Bar Design – Rockwell – Little Sister: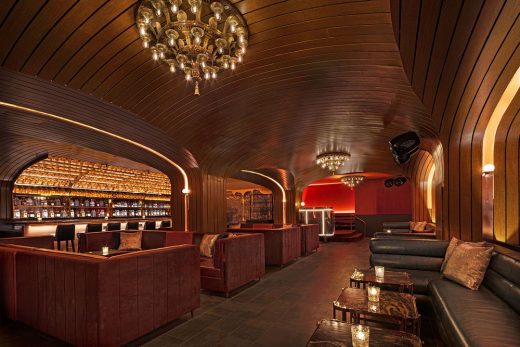 Healthcare & Wellness Design – Davide Macullo Architects SA – Chenot Palace Weggis: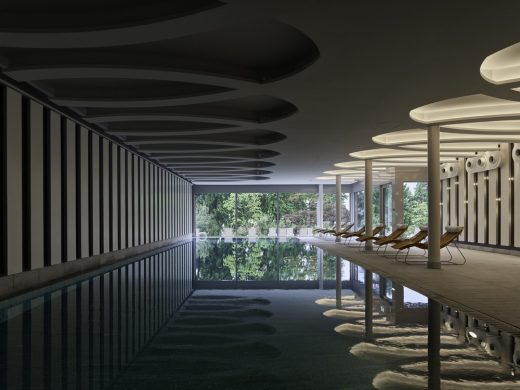 Hotel Bedroom & Suites Design – Areen Design – The Social House Nairobi: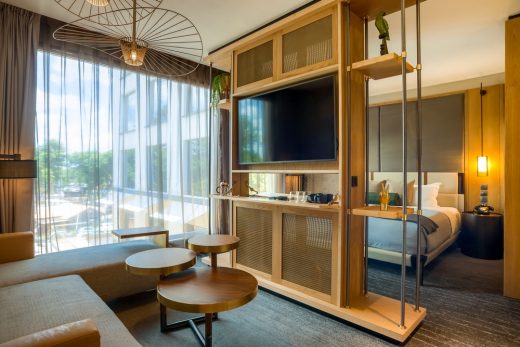 Hotel Public Space Design – Virserius Studio – Lobby & Public Spaces, W Atlanta Midtown: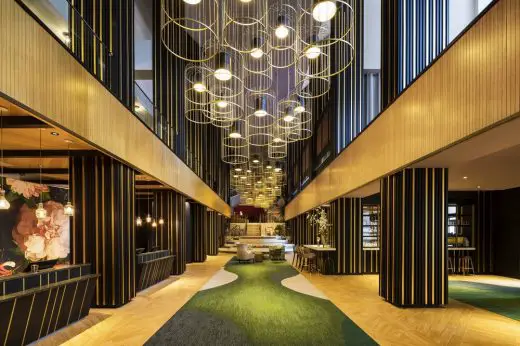 KBB Design – Pippa Paton Design – Cotswold Manor Bedroom & Bathroom: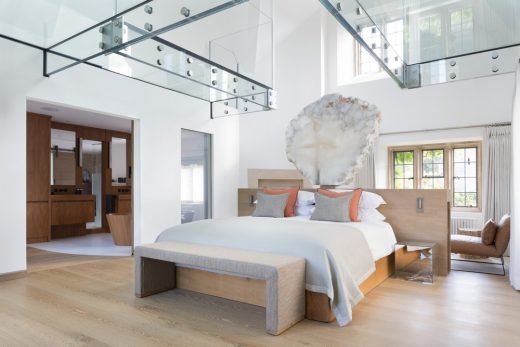 Office Design – SW1 Solutions – Prudential's Project Unity: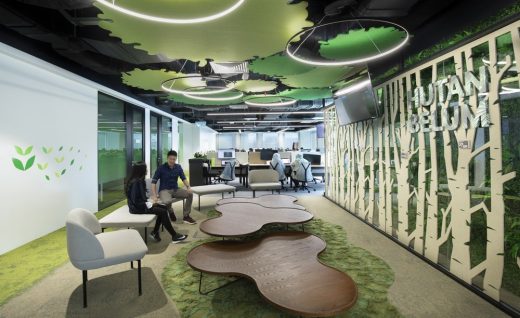 Property Development Asia – Ricky Wong Designers – Hankow Avenue Sales Center: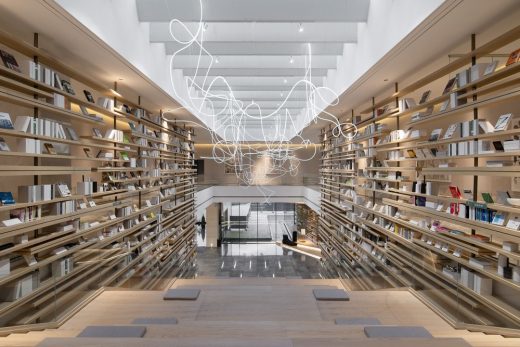 Public Space – Gow Hastings Architects – Niagara College Welland Student Commons: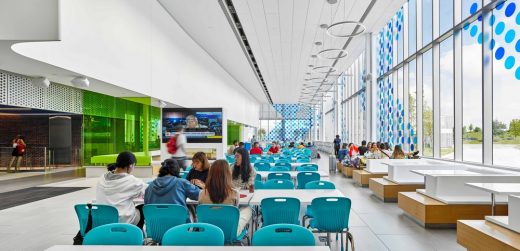 Residential Apartment Over £1M – International Designers by Rita Chraibi – Monad Terrace: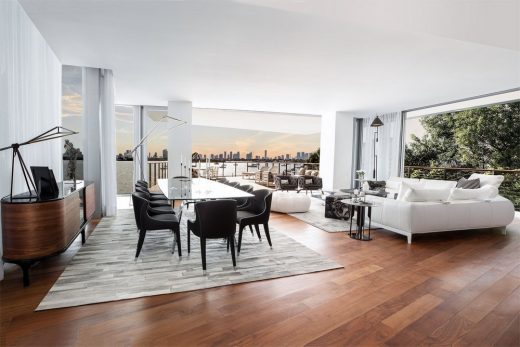 Residential Apartment Under £1M – Clare Gaskin Interiors – Wimbledon Common Duplex: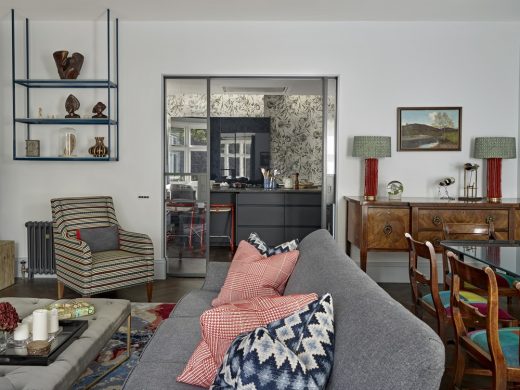 Residential Budget up to £50k – Roncarati + Zaffera – Woodside Loft: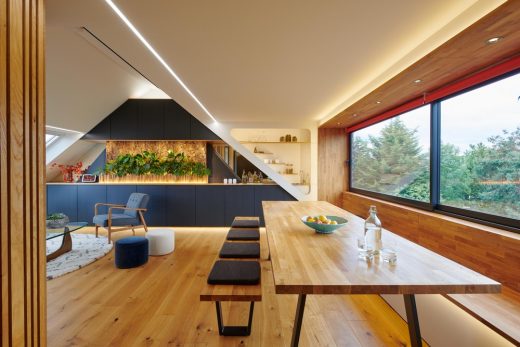 Residential House Over £1M – Shalini Misra – St. John's Wood Residence: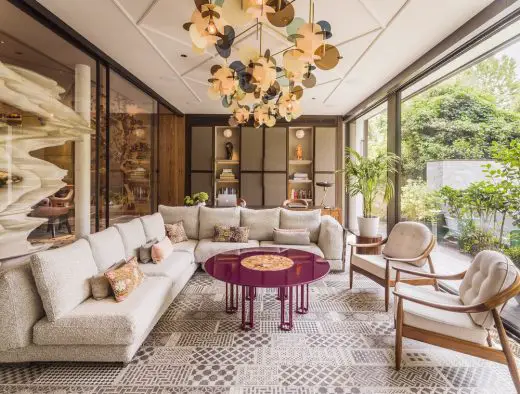 Residential House Under £1M Design – IDA LUCE SRL – Casa Verdi: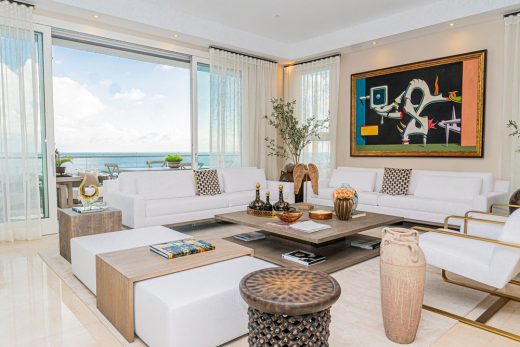 Restaurant Design – SpaceInvader Design – Alberts Didsbury, Manchester: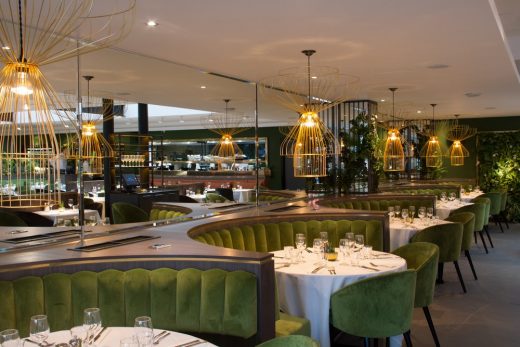 Retail Design – Portview – Samsung KX: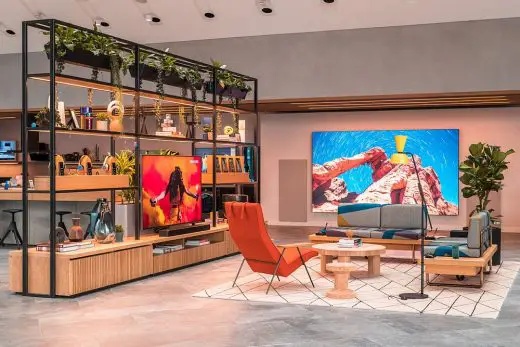 Show Flats & Developments – David Chang – Tianyu Villa The Crown Avenue: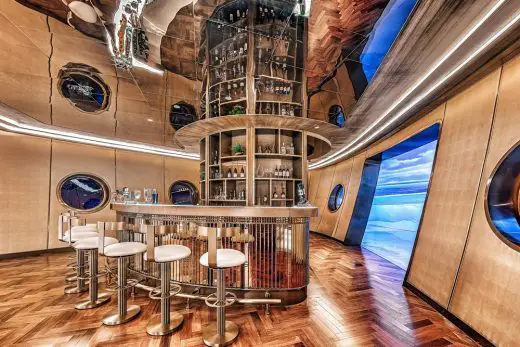 For more information, visit www.sbidawards.com
6 August 2020
Deadline Extension: 14 August
The Society of British and International Interior Design (SBID) extended the entry deadline for the 2020 edition of the SBID International Design Awards.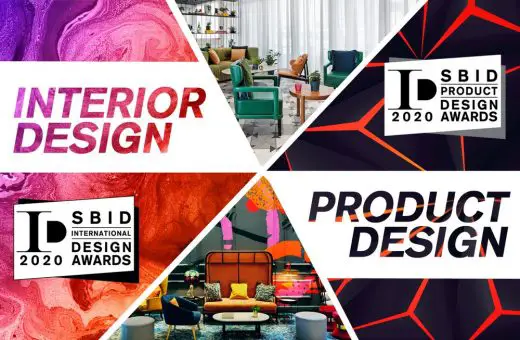 Interior designers and architects have until Friday 14 August to submit their projects for the chance to receive global recognition
The finalists will be announced on 1 September 2020, when the public will be invited to vote for their favourite projects online. With previous years receiving an astounding 225,000 unique public votes, the results contribute 30% to the overall scores, which will determine the winners to be announced at the captivating ceremony at the Grosvenor House, Park Lane in London on Friday 23 October.
Entries will close at 5pm BST on Friday, 14 August 2020. As an exclusive benefit of SBID membership, SBID Accredited designers can enter one project into the SBID International Design Awards 2020 for free (admin fee applies).
12 May 2020
SBID International Design Awards 2020 Launches
Inspiring Design Communities Worldwide:
The SBID International Design Awards launches for 2020
(London, 11 May 2020) – The Society of British and International Interior Design (SBID) announces the launch of the SBID International Design Awards for 2020 with brand new entry categories and a determination to keep the design community inspired during these challenging times.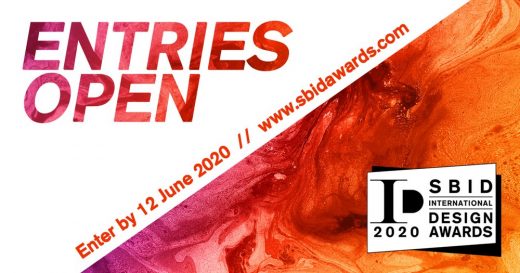 Regarded as one of the most prestigious accolades in interior design, achieving an SBID Award has become a globally respected marque of industry excellence. With design talent hailing from over 45 countries worldwide, a record number of entries received year on year and a staggering 225,000 unique public votes, the awards program is proud to celebrate the industry's finest interior designs on an inclusive and international stage; attracting entries from the UK, South Africa, China, New Zealand, Canada and UAE.
Showcasing innovative designs from office, hotel and KBB to healthcare, public space and retail, the SBID Awards includes 17 categories across the commercial and residential sectors. This year, the awards introduce new residential categories distinguished by price point and property type, with a brand new category for Residential Budget Up To £50K – ensuring every level of the profession has a fair and equal chance to shine.
Awarded purely on the quality of the project, each entry is subject to a stringent three-part judging process by panels of leading industry experts and the design-conscious public. Considering both technical content and aesthetic creativity, this year welcomes an esteemed international jury to lend their expertise and experience, featuring top-tier professionals from Bentley Motors, Walpole, Belmond and BBC.
Evaluated for factors such as brief compliance, budget, health & safety and functionality, the Finalists will be announced in August, where the public are then given the opportunity to vote for their favourite finalist projects and contribute 30% to the final scores in an online vote running until 18 September.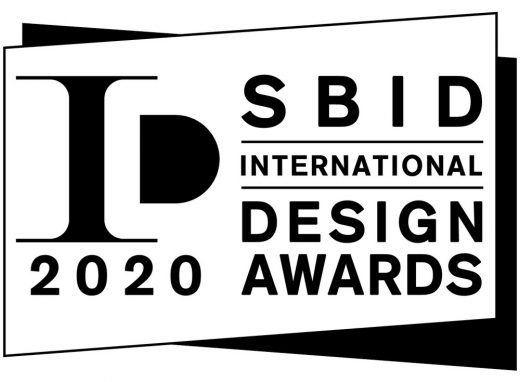 Encouraging the design community to look back and reflect on how far the interior design profession has come, the SBID Awards will continue to champion the collective achievements of this diverse and developing industry, with a captivating ceremony as planned at the Grosvenor House, Park Lane in London on Friday 23 October (providing it is safe enough to do so).
Entries will close at 5pm on 14 August 2020. As part of an exclusive package of accreditation benefits, each SBID Accredited designer can enter one project into the SBID International Design Awards 2020 free of charge*.
(*Admin fee applies.)
For more information, visit https://www.sbidawards.com/
SBID International Design Awards 2019 images / information received 060820 + 170620 + 120520
Location: 10 Molasses Row, London, SW113UX, United Kingdom
Previously on e-architect:
SBID International Design Awards
The SBID Awards 2022
SBID International Design Awards 2022
SBID International Design Awards 2021
SBID International Design Awards 2021
SBID International Design Awards 2019
SBID International Design Awards 2019
Restaurant Design Finalist Idea International, Bulgaria: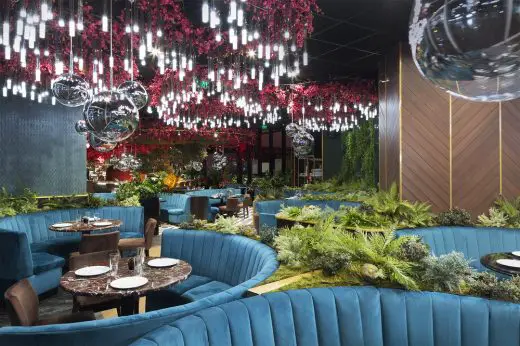 images courtesy of SBID
Retail Design Finalist, Quintana Roo, Mexico: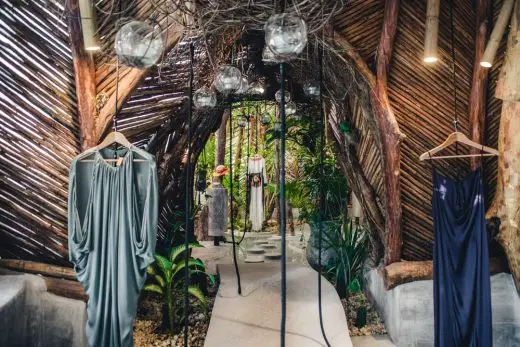 SBID International Design Awards News
SBID International Design Awards 2017
The Whale Bar at the St Regis Hotel in The Maldives: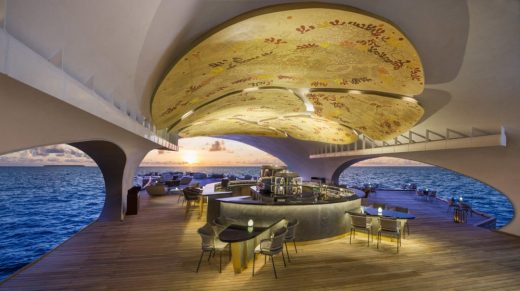 SBID International Design Award 2017 Winner : The Whale Bar in The Maldives
SBID International Design Awards 2016
Bussola Restaurant in Dubai by LW Design Win Restaurant Design Award: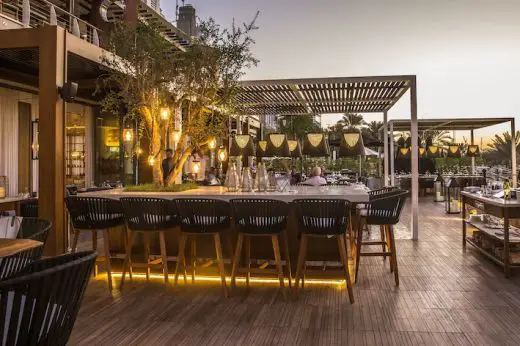 image courtesy of architects
SBID International Design Awards 2016
SBID International Design Award 2017 Winners
Comments for the SBID International Design Awards 2020 page welcome
Website: www.sbid.org