SBID Design Award 2021, Building Interiors Prize News, Images, Architects
SBID International Design Awards 2021
Society of British and International Design Annual Interior Architecture Prize
13 August 2021
Showcasing the world's best interior design talent
The SBID Awards 2021 Finalists Revealed
Interior Design
CGI & Visualisation – Charles Luxury Interiors Design LLC – Childs Clothing showroom: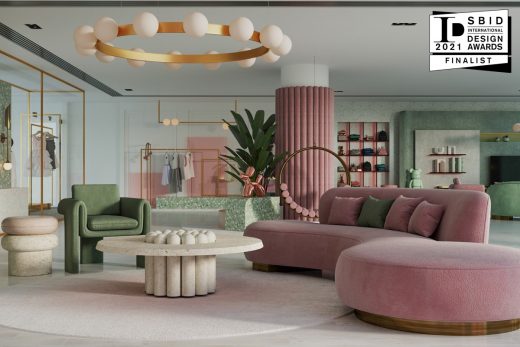 Club & Bar – Kris Lin International Design – Leaves: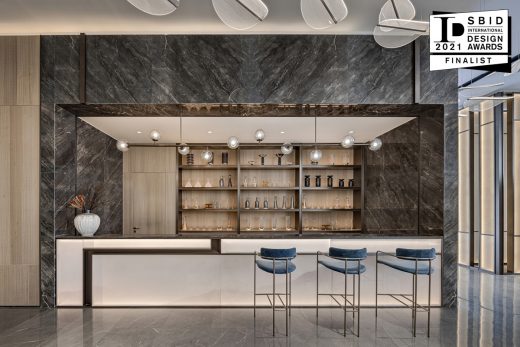 Hotel Public Space – HBA – Hilton London Heathrow Airport Terminal 4, London: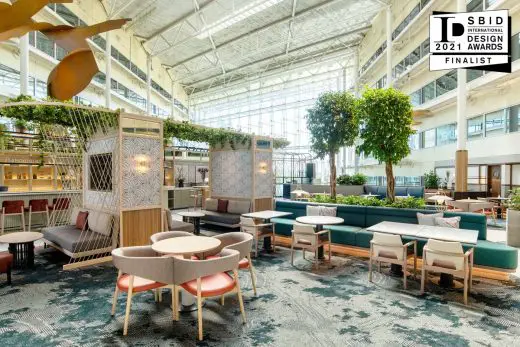 Office – Beyond Design Architects and Consultants – priceline.com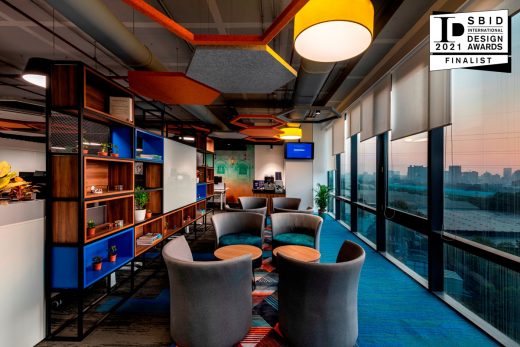 Public Space – Zaha Hadid Architects – Beijing Daxing International Airport: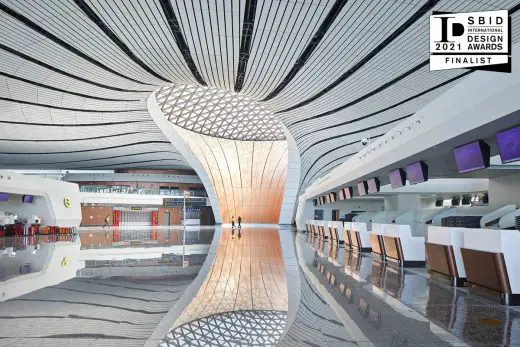 Resi Apartment Under – Design Alliance – Wine in the sky: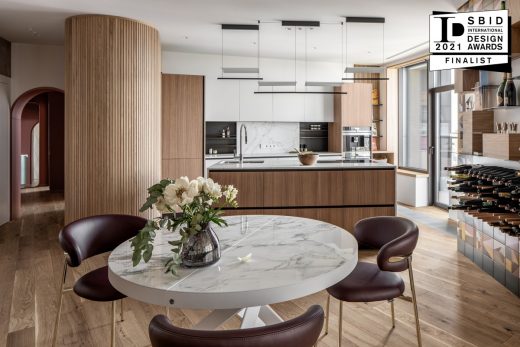 Resi House Under – Bells + Whistles – Marrow Mirage: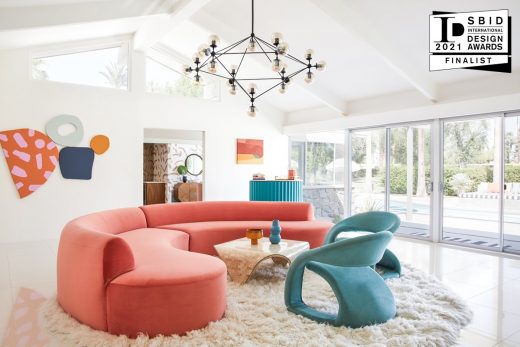 Restaurant – Concept i – Happy Valley Clubhouse Extension: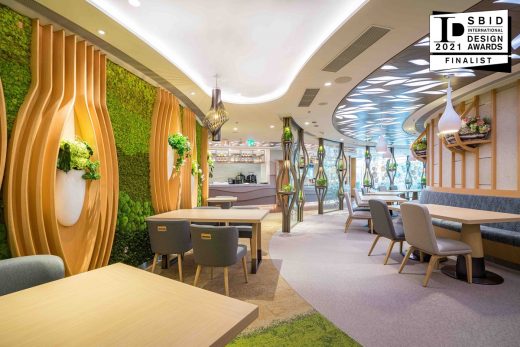 Show Flats – Serendipper Design – China Jinmao Ji Nan: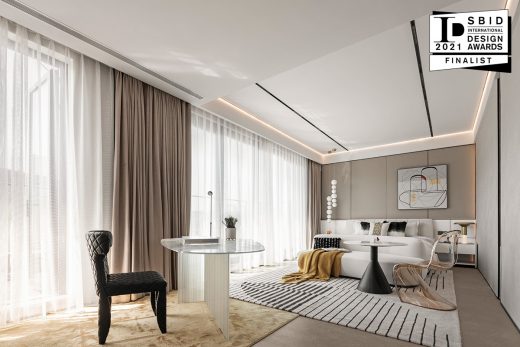 SBID International Design Awards 2021 Finalists
London, August 2021 – The SBID International Design Awards finalists for 2021 have been revealed, boasting an impressive shortlist of award-worthy entries across Interior Design, Product Design and Fit-Out. From the design scheme, materials used and products specified through to the final fit-out installation, the SBID Awards champion design standards across the supply chain in the design, procurement and execution of outstanding interiors.
Each entry has been evaluated for its functionality, technical merit, creative delivery and ability to inspire; highlighting the value that expert interior design and specialist craftmanship can bring to businesses, homes and society as a whole – the finest examples of good design considers its ultimate impact on the health, wellbeing and lifestyle of its users and the environment.
The SBID Awards invited the creative A&D community to enter this year's global awards programme to celebrate the incredible dexterity, creativity and mastery of the interior design profession. Providing a global stage for designers of interiors, the Awards reward the design excellence of interior designers, studios and architects, alongside the fit-out specialists, product designers, manufacturers, artisans and independent makers that bring their visions to life through superior quality, skill and innovation.
Amongst the inspiring contenders for this year, finalists for interior design categories include the likes of esteemed practices; Zaha Hadid Architects, Hirsch Bedner Associates and Hill House Interiors. With notable projects for international brands including; Harrods, the Hilton, Marriott Hotels, Coty, Bumble, and more. Across product design, the shortlisted entries exhibit some of the latest interior solutions from Fisher & Paykel, Cosentino, BORA, and Graham & Brown. The SBID Awards 2021 is set to feature remarkable creative talent, ground-breaking interior designs and pioneering products on its inclusive and globally respected stage.
The GOLD-standard Awards programme (as accredited by the Independent Awards Standards Council) has amassed over 3,000 entries from 85 countries worldwide, with this year receiving entries from the UK, UAE, Germany and Australia, to Taiwan, Switzerland, Vietnam and South Africa. As a result, the SBID Awards has become a truly international platform for showcasing the world's best professional design talent, with finalists in each category encompassing the scope and diversity of the design industry, spanning the commercial and residential sectors.
In addition to enhanced credibility and invaluable recognition, the Awards' represent a unique opportunity to put designs in front of some of the biggest names and industry-leading experts across the profession. Featuring on this year's impressive international jury, Stella Gittins, co-founder & group director of Accouter Group of Companies said: "The SBID Awards is an opportunity for the industry's creative community to stage their courageous minds…exploring beautiful, useful and respectful ideas which are so seemingly simple, yet intricate as a process. I am proud to represent the iconic SBID as a judge and play a part in honouring great designers with these prestigious accolades."
To complete the final stage of the judging process, the public are invited to vote for their favourite projects at www.sbidawards.com. Accounting for 30% of the results, the ultimate end-users of design have the final say in which projects or products receive a prestigious SBID Award. The public voting will close on Friday 10th September at 5pm (BST).
Offering inventive event experiences equipped with premium networking opportunities, the annual Awards culminates with a captivating ceremony in London's latest luxury lifestyle destination, Nobu Hotel Portman Square on Friday 22nd October 2021; where the winning entries will be awarded with a bespoke crystal trophy designed exclusively by Sans Souci Glass Deco. Explore the category finalists and cast your votes!
Fit Out – SBID International Design Awards
Fit Out Project – Claremont Group Interiors – Eastlight Community Homes: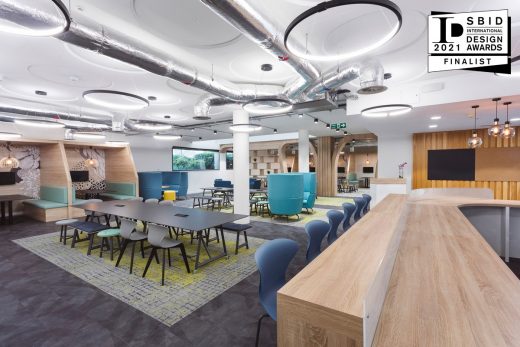 Fit Out Resi – Link Life – Santacove Art Yard (Type A):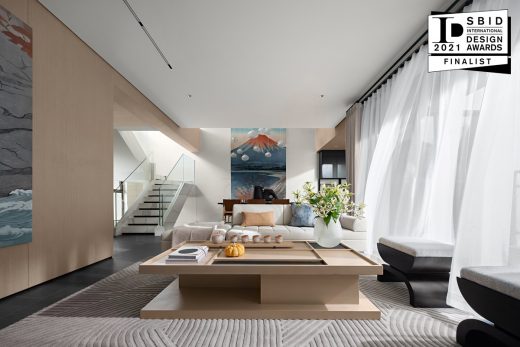 Fit Out Workplace – Modus Workspace – Modus 30 years of excellence: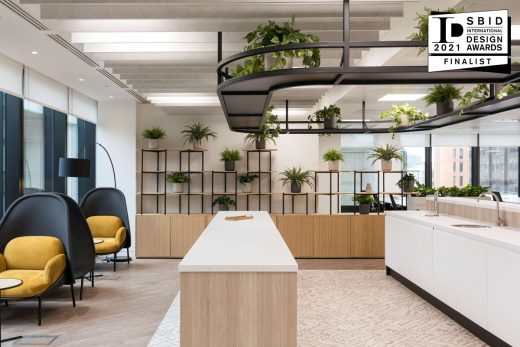 SBID International Design Awards
The SBID International Design Awards attracts entries from over 85 countries worldwide, serving to recognise, reward and celebrate design excellence across Interior Design, Product Design and Fit-Out. Showcasing the world's best design talent on its globally respected stage each year, the SBID Awards champions and challenges design standards – a parallel it shares its exceptional entrants. Winning a SBID International Design Award signifies outstanding industry achievement, with recognition that is second to none for the deserving winners.
www.sbidawards.com
SBID (Society of British and International Interior Design)
A leading British accrediting body for the professional interior design industry across the UK and internationally. From the commercial to the residential sectors, SBID champions competence and best practice at all levels, continuing to guide and measure the profession through its quality-assessed framework for Interior Design Accreditation and ongoing industry training. SBID Accreditation demonstrates professionalism and helps the public identify qualified interior designers; distinguishing trained interior design professionals against interior decorators, stylists and untrained hobbyists. For over a decade SBID has represented, promoted and protected the interests of practicing interior designers in industry, government and trade, creating a widely recognised benchmark for professional standards to develop future growth.
www.sbid.org
SBID International Design Awards 2021 images / information received 120821
Location: 10 Molasses Row, London, SW113UX, United Kingdom
Previously on e-architect:
SBID International Design Awards 2020
The SBID Awards 2020 Winners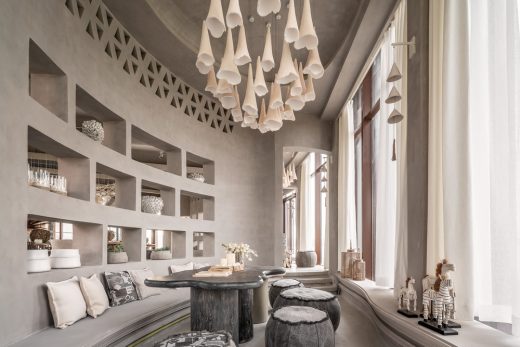 images courtesy of SBID
SBID International Design Awards 2020
SBID International Design Awards 2019
SBID International Design Awards 2019
Restaurant Design Finalist Idea International, Bulgaria: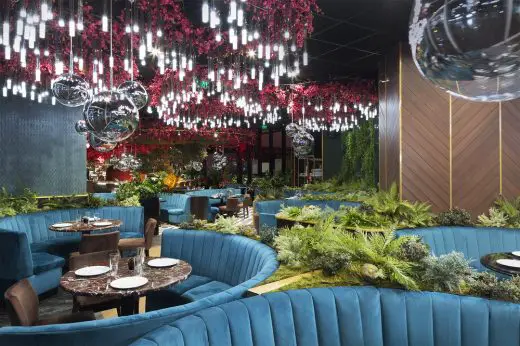 image courtesy of SBID
SBID International Design Awards News
SBID International Design Awards 2017
The Whale Bar at the St Regis Hotel in The Maldives: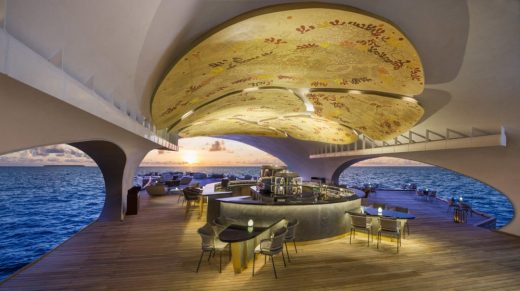 SBID International Design Award 2017 Winner : The Whale Bar in The Maldives
SBID International Design Awards 2016
Bussola Restaurant in Dubai by LW Design Win Restaurant Design Award: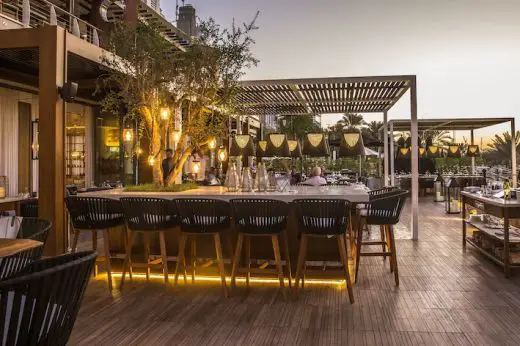 image courtesy of architects
SBID International Design Awards 2016
SBID International Design Award 2017 Winners
Comments for the SBID International Design Awards 2021 page welcome
Website: www.sbid.org