Young travellers choose gay and LGBT tolerant hotels tips, Accommodation guide, Travel advice
Young travellers choose gay / LGBT tolerant hotels
3 August, 2021
Being gay or part of the LGBTQIA+ community is still frowned upon in several countries, so research before traveling is imperative. You must check online and consult the laws of each country, read blogs, and know precisely where you stand before you get to your travel destination.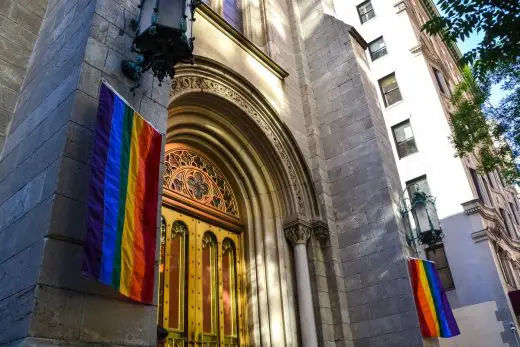 Young Travellers Choose Hotels That Are Gay and LGBT Tolerant
Still, there are more and more gay couples who have chosen to step out of the closet and out in the open and start going on holiday together. The reason for this is that they have gotten some more rights recently and that more and more hotels have embraced them.
There are now hotels that accept LGBTQIA+ individuals and even celebrate their love. Let's find out where you can take your next vacation with your gay partner in complete safety and have a great time.
Growth of LGBTQIA Travelers
While the number of LGBTQIA+ members has been more or less similar through the years, the number of members who are out in the open and have begun going on vacation and travelling to foreign lands has increased.
With countries adding legislation that allows them to get married, start a family or be out in the open, gays now have more online dating sites that cater to them. This way, they have an easier time finding their perfect partner.
On Gaystryst, you can use the site's algorithm and AI to help you find your match – see https://www.gaystryst.com/. The site is equipped with the latest technology, and if you use all the filters, you will easily be able to find a suitable gay partner.
From here on, you can go on dates and get to know one another and see if you can form a strong, serious couple. Once you're in a committed long-term relationship and want to go on vacation, the great news is that you can.
On online dating sites, you can make friends, see what gay culture is like in a region when you are already on vacation, and find out the best restaurants, bars, or places to visit.
You can use dating sites for many different things. It's not 100% for hookups. You can find true love and committed relationships, make friends, and connect with people of different cultures. That's why they are an excellent choice for both before you go on vacation and after you get there.
More Countries Are Tolerant of Gay Dating, Cohabitation, and Travel
Many countries have accepted gay partnerships and allow cohabitation and gay dating, which means that you can move to different places and find more bars and restaurants targeted towards you.
There are still several countries where you shouldn't travel as a gay man because it is still unsafe to be gay openly, like Afghanistan, the United Arab Emirates, Saudi Arabia, Iraq, Iran, Russia, and Syria.
But you can quickly go on architecture tours in Europe because most European countries are gay-friendly. While there have been some issues with Hungary in recent years, most European countries have embraced the rainbow flag and diversity and have zero problems with gay relationships.
But there are some countries where you will have no concerns. These countries will welcome you with wide arms: Spain, Greece, the US, Uruguay, Canada, Iceland, or Germany, among others.
Even in countries that are open to LGBT couples, while you can hold hands and visit what you wish, PDA is frowned upon still, so you should try to refrain from kissing in public as much as you can to be on the safe side.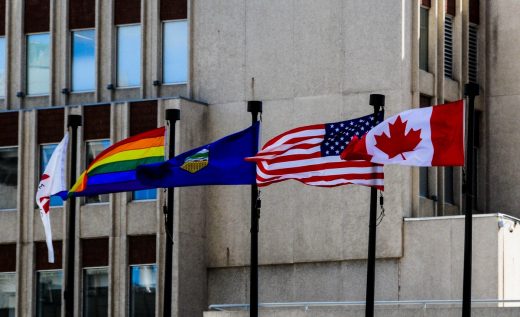 Travelers Are More Willing to book Accommodations with Policies Focused on Diversity and Inclusion (D&I)
Finding gay-friendly accommodation is just as crucial as finding beautiful places to visit that allow you to be your authentic self. If you don't pick locations that are gay-friendly, you might have to face some hate, negativity, and ill-treatment and not feel safe.
While this should be a non-issue, it's not always the case, and some apartment or hotel owners still have an issue with LGBT people. Theoretically, if they don't know, you should be able to enjoy your time there and pretend you are same-sex friends, but you shouldn't need to worry about this or hide.
Pick a hotel recognized by gay travel organizations or if you're more into AirBNB type accommodation, take your pick out of several fantastic options like FabStayz, Misterbandb, World Rainbow Hotels, Gaystay, Gay Welcome, and many others.
Young travellers choose gay / LGBT tolerant hotels Conclusion
The world has come a long way and is a lot less homophobic than it used to be. You can now travel to your heart's content almost anywhere in the world and have meaningful experiences.
If you're not very into public displays of affection and just want to walk around with your significant other, then you should face no issues and have a great time no matter where you go.
You can find accommodation that accepts you and celebrates you where you can go to sleep at night feeling utterly safe and get a good night's rest. You can go to clubs and bars and restaurants and not feel like everyone is staring at you judgingly and enjoy yourself.
Basically, no matter what your sexual orientation is, you can feel included and appreciated and not judged in many places and can finally enjoy a safe and amazing vacation as you deserve.
Comments on this guide to Young Travellers Choose Hotels That Are Gay and LGBT Tolerant article are welcome.
Hotels
Hotels and Accommodation
Why are hotel owners turning buildings into affordable housing?
5 hotels combining great architecture and top technology
Hotel and Hospitality Trends to Watch in 2022
Building Articles
Comments / photos for the Young travellers choose gay and LGBT tolerant hotels guide page welcome