Why are hotels turning affordable housing guide, Online property advice, Accommodation buildings
Why are hotel owners turning buildings into affordable housing?
13 September 2021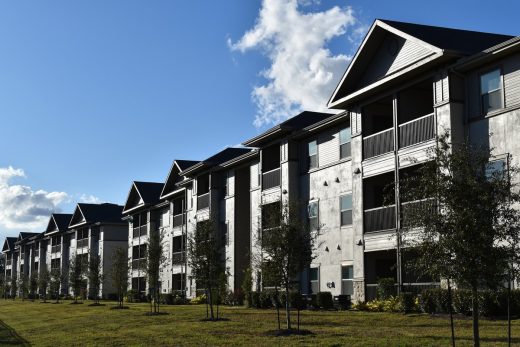 Why are hotel owners interested in turning their buildings into affordable housing? Maxwell Drever explains
After many of them were affected by the Covid-19 outbreak, apartment developers progressively purchased hotel rooms to convert them into housing units. Even though they are still shorter than a regular apartment, extended-stay hotels are an excellent choice since many already include bathrooms and kitchenettes. After experiencing the most terrible year in recent memory, the hotel property market may be able to find some silver linings.
While the unprecedented challenges will undoubtedly have a long-term impact on the competitive climate, many business owners took advantage of the halt to undertake a comprehensive assessment of their assets that would benefit them in the future. The disturbance caused by the epidemic brought to light two notable options, which it took into consideration.
The land would have to be rezoned if the underlying zoning does not allow for multifamily construction. The rezoning would necessitate a public meeting before the local ruling body. They may require from 3 months to more than a year the procedure of obtaining approval for a new use. Even if the foundation zoning allows for multifamily development, it must revise the site plan regularly to reflect the new regulations.
In some cases, just administrative permission is necessary, whereas, in others, one or more public meetings before a planning commission or, in some instances, the local, national government are needed. Consultations with municipal authorities early in the cycle may provide insight into the kind of approval required for a specific project and how long it will take to get that approval if it is achieved at all.
Why are hotel owners turning properties into affordable housing guide
Why would a responsible hotel owner convert his hotel into affordable housing?
Making vacant hotels and motels into homes is a win-win solution for tackling underutilization while also contributing to the easing of the housing crisis.
Maxwell Drever says changes and re is not only more cost-effective than new commercial construction, but it may also be more environmentally friendly than new construction since adaptive re-use emanations are lower.
More importantly, new commercial construction is typically two-thirds more expensive than repurposing existing space on a square foot basis. While converting a hotel or motel into a multifamily building is not a novel concept, investors are increasingly resorting to this kind of property to help alleviate the housing problem while also providing some affordable housing options due to the epidemic.
The transformation of the century-old buildings into permanent residences posed several challenges, many of which were concealed from sight from the outside. Levels that were no more level, for instance, necessitated the leveling of floors, updating building systems, and implementing seismic improvements.
Parking requirements for multifamily buildings are often higher than those for hotels or businesses, but this varies from jurisdiction to jurisdiction. As a consequence, many facilities do not have enough parking space to accommodate conversion. The number of units and the size of each unit define the amount of parking necessary for multifamily buildings. In contrast, the number of rooms or square footage dictates the parking required for hotels and workplaces.
Why are hotel owners turning buildings into affordable housing conclusion
While there are some exceptions, property owners should consider whether they are on the verge of reaching the minimum space requirements or using additional space on the site to fulfill these requirements.
Comments on this guide to the Why are hotels turning affordable housing article are welcome.
Building Articles
New Hotels
Raffles Hotel Singapore Restoration, 1 Beach Road
Design: Aedas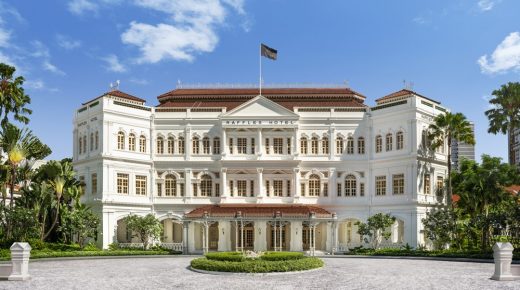 picture courtesy of architecture office
Raffles Hotel
Restored and refurbished this classic hotel building officially reopened in August 2019. It first opened back in 1887.
Maestoso Hotel & Spa, Slovenia
Design: Enota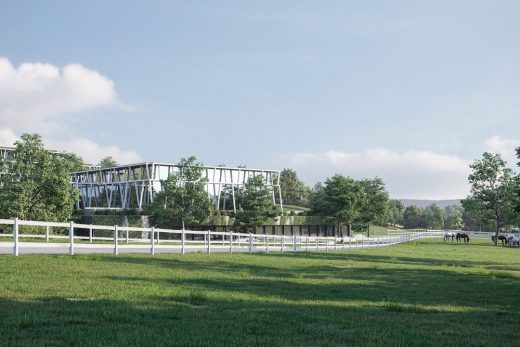 image : Collaborators Spacer
Maestoso Hotel & Spa in Lipica
Comments / photos for the Why are hotels turning affordable housing advice page welcome