Understanding the Advantages of a Tankless Water Heater, Building Design Profession Tips, Online Advice
Understanding the Advantages of a Tankless Water Heater
19 Feb 2021
Imagine the opportunity to have long showers without compromising the amount of warm water in your home. With a tankless water heater, you'll never have to think about how much hot water you are using or if you should stop showering for someone else to use the kitchen tap or anything similar.
If you're interested in removing your old water heater and installing a tankless one, we've got you covered. In this short guide, we'll explain some of the most significant advantages of tankless water heaters and why they're an excellent choice for every household.
Unlimited Hot Water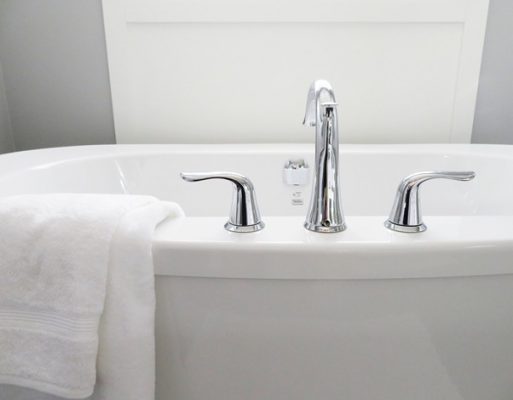 The best thing about having a tankless water heater is the constant hot water source for the whole house. For big families, it can make things easier, especially if they have three or four bathrooms.
In households with more than five people, the last person in the bathroom will never have enough hot water due to limited water storage space in the tank. With a right-size tankless heater, there's no limit on the amount of hot water, and everyone can enjoy warm showers and baths all day.
Energy Efficiency
According to the Uniform Energy Factor, typical tank-type heaters have a UEF between 0.6 and 0.8, while tankless heaters have 0.9. That means that 90% of the energy is used to heat the water, but when you stop using the water, it automatically turns off. By operating on-demand, they're not using any energy when there's no one at home and activates when someone starts using water.
Storage tanks are less efficient as they're continually reheating the water, regardless of its usage throughout the day. That's why they're using the energy all the time, and you can see how that influences your electricity bill.
Clean Water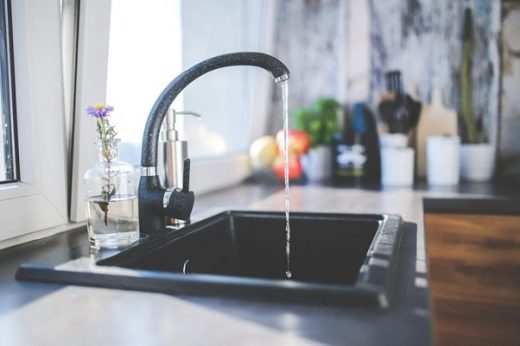 Classic water heaters can build a lot of rust and scale inside the tank, and since you can't open it, you can't tell how severe the buildup is. With tankless heaters, the water never stays in one place but flows through the pipes. That's why you'll always have clean and fresh water without any residue or pieces of scale.
Saving Space
A big 50 to 80-gallon water storage tank heater is often so big that there's no other option but to place it in the garage, basement, or in a utility closet. If you decide to leave it in the bathroom, it won't look pretty, and you'll have to look at it every day.
Tankless water heaters are significantly smaller, and since they don't take up a lot of space, they're easy to install and mount anywhere in the house. Also, all of them are easy to access for cleaning and regular maintenance.
Lifespan and Warranty
If you want to use your water heater for years to come, you need to clean it frequently, especially if the water in your city is hard. Once every few months, you should flush all water from the heaters and remove any scale deposits as they can be devastating for the heater's pipes.
Most tankless heaters come with a 10-year warranty, but they can last up to 20 years without any problems should you take care of them. Since every component in the heater is modular, you can easily replace them if needed, or if you are unsure call out Morris Jenkins day or night any day of the week – they will fix it for you.
Easy Installation Process
Installing a tankless water heater differs from other installation processes, especially if you're transitioning from tank to tankless heater. You'll have to install a new pipe as well as change some connections to make sure everything will run smoothly. Over at thinktankhome.com, you can find out more about the best way to install a tankless heater as well as some of the best 50-gallon models.
Once you decide where you want to mount it, your plumber will fix it onto the wall and connect it with other pipes.
If you decide to get a gas heater, you'll have to place it in your basement as it will need a burner and an extended gas line. In this case, find a reliable, professional contractor to install it safely and explain how to maintain it.
Enjoy Long Showers
When you decide to change your old water heater and replace it with a tankless heater, there's a lot of things you should consider. Think about the size of your house, the water flow, number of faucets, water temperature, and the number of people using it. Once you have everything on paper, a professional plumber can help you decide which tankless water heater would suit your needs and where to place it.
Understanding Tankless Water Heater Advantages Summary
A tankless water heater will provide you with an endless source of hot water and save you a lot of energy costs because it's not storing water. Happy owners even claim how thanks to the energy-saving, they can pay off this investment in just a few years.
Comments on this Understanding the Advantages of a Tankless Water Heater article are welcome.
Water Heaters
Water Heater Posts
What is a propane hot water heater
How much does a tankless water heater cost
How to install a tankless water heater
Do you need plumber to install hot water heater
Important things to do when installing water heater
Home Articles
Residential Architecture
Comments / photos for the Understanding the Advantages of a Tankless Water Heater page welcome