Most beautiful casino buildings in world, Best architecture, Gaming resort designs
Are These The World's Most Beautiful Casino Buildings?
July 25, 2020
Every building has a purpose. The design of a university or a school building should encourage the students inside it to focus on learning and seek inspiration. The design of a modern office should encourage creative thinking and calm. The design of a modern shopping center should make people want to spend both time and money there, and you can turn that factor up to its maximum when you're talking about the design of a new casino. A casino shouldn't just make you feel like you want to spend money; it should make you feel like you're rich already, and that you're going to get richer by staying there.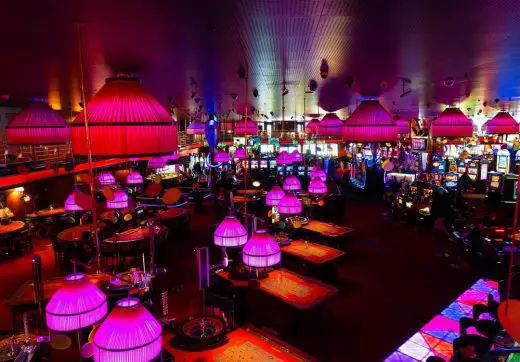 That effect is easier to write down than it is to achieve, and there are examples in every major city in the world of casinos who've got their ambiance wrong. We sometimes worry that casino-building is becoming a lost art. Online slots websites and casinos have eaten into the profits of land-based casinos, and in some cases, that's forcing the land-based casinos to either cut back or shut down. We have nothing against online slots websites – they're a fun way to pass the time. They're even sometimes cheaper to play than their land-based equivalent. You can never marvel at the architecture of an online slots website in the same way as you can with a casino, though, and that's why we'll always have time for great casino design.
When we say that we have time for great casino design, we mean that we have time to recognize and salute it, so here are our thoughts on what might be the most beautiful casino buildings on the planet!
Sun City Casino, South Africa
The gambling scene in South Africa might be about to get a shot in the arm thanks to a multi-billion dollar merger between Eldorado and Caesars, which is expected to have major implications for every gambling territory in which either company has venues. No matter what comes as a result of that merger, they'll struggle to build anything as beautiful or iconic than the country's Sun City casino.
Once associated with the bad days of apartheid in the country, the palatial casino and hotel building has moved on from all that and become one of the world's most 'must-see' entertainment resorts. Where else could you play card games in such stunning surroundings, with a sprawling national park backing right up against the gloriously opulent building? You could spend a week here without playing a single casino game, such is the stunning nature of what's been created on the land. It looks more like an old European palace than a casino and feels no less regal.
Kurhaus Baden Baden, Germany
It's believed that Marlena Dietrich once said that the casino at Baden Baden was the most beautiful in the world, and she knew a thing or two about beauty and high-society living. It's one of the oldest large-scale casinos on the European continent, having opened for the first time in 1748, and might look even more like a royal palace than Sun City does. Everything at Baden Baden looks, smells, and feels like old money.
The A-listers of Hollywood's golden age all walked these floors and carpets at some point in the distant past, and you might still find the odd celebrity hanging out here today. Strictly speaking, it isn't really a casino at all; it's a spa resort that happens to host a grand casino within its walls. In practice, though, far more people come to chance their hand at the gambling attractions than they do to relax in the spa. The gold-and-red color scheme can be a little harsh on the eye at first, but one look at the chandeliers tells you that you're in a place where millions have been won and lost. It's small, but it's perfectly formed.
Casino de Monte Carlo, Monaco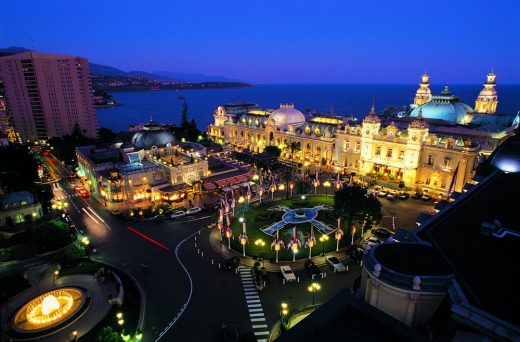 Even people who've never set foot inside a casino in their lives know what Casino de Monte Carlo looks like. It's been shown on screen in dozens of movies and television shows, and its name alone is a byword for luxury. If James Bond were real, this is where he could come to do his gambling. In fact, he did exactly that on screen in "Casino Royale."
The producers of the movie wanted the perfect gambling location in which to shoot those scenes, and they decided there was nowhere better than Monte Carlo. It's easy to see why. A blend of European and Mediterranean architectural styles has given this old building a timeless flair, and even in a region that's covered in mansions and luxury homes, it stands out like a fairytale castle. It's every bit as exclusive as it is stunning, but the air of exclusivity only adds to the ambiance.
The Venetian Macao, China
You were probably expecting us to include at least one resort from Las Vegas in this article, but you were wrong. As great as Las Vegas has been in the past and might be again in the future, it's lost its status as the casino capital of the world to Macao in China. The fact that the Venetian Macao is so much more attractive as a building than the Venetian Las Vegas is emblematic of that passing of the torch. We're not saying that size is everything, but it's impossible to look at a gambling palace that covers over half a million square feet and not have your breath taken away by it.
Like its Las Vegas sibling, the site features a faithful scale recreation of several of the most iconic buildings in Venice, Italy, and even includes a fully functional canal for you to paddle up and down on a gondola. Everything that exists at the Las Vegas site has been made bigger and better for the Chinese market. The super-modern design might not appeal to those with more classical architectural tastes, but looking up at this building at nighttime when all the lights are turned on is a memory that will stay with you for a lifetime.
We realize that this is a subjective article, and we always welcome other opinions. If you think that we've either missed out or underrated another beautiful casino that you're familiar with, please let us know by leaving us a comment!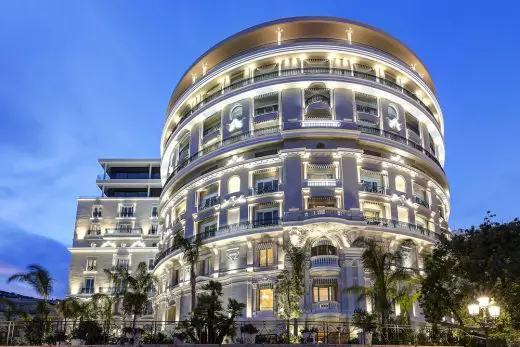 image courtesy of Monte-Carlo Société des Bains de Mer
Comments on this Are These The World's Most Beautiful Casino Buildings? article are welcome
Las Vegas Buildings
Vdara Hotel Las Vegas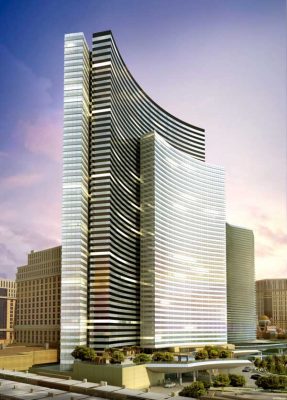 image : CityCenter Land, LLC
Monte Carlo Buildings
Hôtel de Paris Monte Carlo Reopening
Comments / photos for the Are These The World's Most Beautiful Casino Buildings? page welcome