Common problems with wooden windows and how to fix them, Property exterior guide, Real estate glazing tips
Common Problems with Wooden Windows and How to Fix Them
16 Mar 2023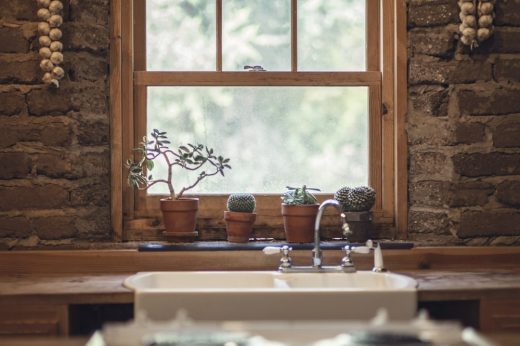 Are your old wooden windows beginning to show signs of wear? It is not uncommon with wooden window frames, as they can easily be affected by moisture, age, and extreme weather conditions.
A dilapidated window not only looks unpleasant but can also pose a range of safety issues if it is left unchecked. Thankfully, most common problems with wooden windows are easy to fix once you know what you are doing – so do not worry!
In this blog post, we will look at some of the most common wood window repair issues and how to go about solving them. From sticking sashes to rotting frames and warped glass panes, there might be an easy solution just waiting for you in this article.
Checking for Signs of Rotting or Water Damage
Wood windows may bring beauty to any house, but they need to be well-maintained. When signs of rotting or water damage begin to appear, it's essential to intervene quickly to prevent a big problem from occurring.
To check for these signs, start by inspecting the window sills and frames. Look for peeling paint, mold, cracking wood, and any areas that are soft to the touch, as these all indicate rot. If you find any damage on your wooden windows, you should call a professional, like Apex Window Werks.
Experts at Apex Window Werks, with experience in wood window repair, can help you decide if replacement is the best course of action or whether the repair would suffice to bring back the beauty of your window.
Replacing Damaged Wood and Re-Staining to Preserve the Look
Replacing wood window frames is a common problem for homeowners, but luckily there are wood window repair companies that can restore the wood to its former glory.
The process starts with an assessment of the damage and removal of old wood and stains then new wood is put in its place. The wood must then be stained and sealed to preserve the look of the frame and ensure it lasts longer.
After that, the company may use chemical treatments to help protect against weathering and decay or apply special coatings over stained wood surfaces to prolong its life even further.
Finally, they will ensure all window hardware–including hinges, handles, and locks – is completely functioning so that you get years of ease of use from your windows.
Repairing Broken Seals Around the Window Frame
There's nothing worse than fogged windows, which happen when the confines of the window frame are breached. When warm and humid air enters the frame, it condenses fog on the glass and ruins visibility. In order to repair a fogged window, it is necessary to replace or re-glue the seals around the window frame.
First, inspect the seal for uneven spaces that cause windows to fog up, such as at the bottom or in the corners. Next, you'll have to remove old glazing putty with a putty knife and scrape away after that. Clean up the edges and fill them in with new glazing compound once you're done – make sure no moisture is present between glass and seal surfaces before applying it.
Don't forget to check for other puncture points in your wooden frames every now and then, as repairing broken seals helps maintain fog-free visibility from your windows!
Applying Protective Coating for Longer-Lasting Performance
Just like any other material, wooden windows have their own set of common problems. Fortunately, you can extend the life of your windows with a protective coating. This extra layer helps protect exposed wood from temperature extremes, humidity, and everyday wear and tear.
Ensuring to coat all surfaces, edges, and corners will help create a barrier from moisture and minor water damage while also stopping dust particles or insect infestations from destroying wood integrity. The coating will also act as an additional insulator in hot or cold climates.
Regularly re-coating your windows every couple of years is essential for ensuring maximum window longevity and performance.
Adding Insulation for More Energy Efficiency
Wooden windows are widely used due to their aesthetic charm, but if not properly cared for, they can lead to a lot of problems. Cracks may form due to changes in humidity and temperature, and uninsulated frames can contribute to energy loss from home.
In order to keep wooden windows in top condition, adding insulation is always a great idea. Insulation helps reduce the amount of heat transfer through the window frame, resulting in more efficient energy usage and improved comfort throughout one's home. It also prevents moisture buildup inside or outside the window frame that can cause warping over time.
For maximum effect, hire a professional team with experience in installing insulation and sealing applications around your windows; DIY installation methods may seem simple at first but are often quite ineffective when it comes to creating an airtight seal and improving residential energy efficiency.
Conclusion
Caring for wooden windows before it's too late can save any homeowner from future repairs or even full replacements. But it is not enough to look for rot and water damage. Replacing damaged wood and restaining it is essential to preserve the look of your window frames.
Furthermore, repairing broken seals around the window frame and applying protective coating will help extend performance outdoors. Also, adding more insulation will provide more energy efficiency for heating and cooling purposes.
So do not put off solving such problems with wooden windows – take action sooner rather than later! Solve problems with wooden windows so they last longer!
Comments on this Common Problems with Wooden Windows and How to Fix Them article are welcome.
Windows
Windows Posts
Buying new window treatments for your home
5 creative uses of glass in architecture
7 reasons why you should replace your old glass windows
Architecture Designs
Home Designs
Kite House, near Salisbury, Wiltshire, Southern England
Design: AR Design Studio, Architects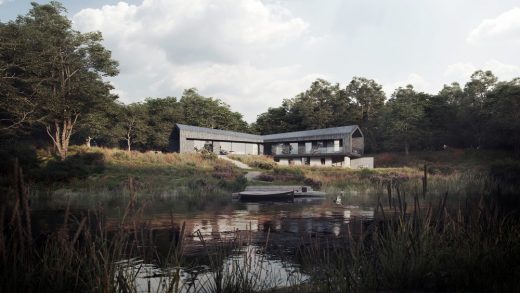 picture courtesy of architects office
House on River Avon
Building Articles
Comments / photos for the Common Problems with Wooden Windows and How to Fix Them page welcome