Will 3D printing take over construction industry guide, Property tips online, Future building design advice
Will 3D printing take over the construction industry?
16 Jun 2021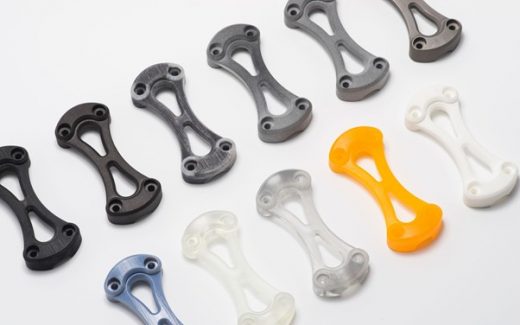 Industry 4.0, the far-reaching digital evolution on a global scale, of course also includes 3D printing, just like the CNC services. Furthermore, 3D printing is gaining popularity in the construction industry as well. This technique will in fact drastically change our traditional building methods. Experts state that 3D printing will mainly find its way into non-mass production oriented companies. Even regular people can get a 3D printing quote for their projects nowadays, which is even possible when you want to use it to build a house with the help of a 3D printer.
More flexible
But what are the benefits and unique sides of 3D printing in the construction sector? Over the years, various movements and architectural styles have been reviewed. Yet 3D printing offers maximum design freedom. An architect will really be able to turn his imagination into reality because he will no longer be held back by the human limits of the traditional methods.
We have to leave the typical image of a house with four rectangular walls behind us. Instead imagine extremely complex geometries generated by the right algorithms. 3D printers can print curvilinear structures, which offer the highest load-bearing capacity and also provide aesthetic incentives. Houses with curved walls, the strangest ceilings, more organic shapes, et cetera. The use of 3D printers makes architects more flexible and unthinkable shapes become reality.
Automation
3D printers can also result in automation. Automation through 3D printing results in less manpower, lower costs, time reduction and thus higher productivity. It is also safer than traditional construction methods, resulting in fewer work accidents. Failure costs will also decrease because errors are revealed at an early stage.
A computerized system is in control, human intervention is reduced to a minimum, which together leads to very precise results. By printing material layer by layer, you really build what you need. This reduces material consumption and consequently the need for raw materials and reduces wastage. Whether 3D printing is really more sustainable depends strongly on the material with which it is printed and the method used. Academic research is in full swing and will show this in the near future.
Current applications
3D printing is already changing the construction industry, but has a lot of undiscovered potential. Although it is difficult to estimate what order of magnitude we are talking about, researchers and construction professionals will certainly discover this in the coming years. Today, the added value for construction professionals mainly lies in the replacement of complex and labour-intensive processes such as making molds for stairs, terraces, slides, et cetera. A 3D printer has already printed a bicycle bridge in the Netherlands for example, while houses have also been 3D printed in several countries around the world.
Takeover
So there are already various applications, some that can be commercially scaled up in the short term, others are still very theoretical and will take a lot of time before they can actually be applied. The answer to the question whether 3D printing will take over the construction sector is no, but as far as construction applications are concerned, we are currently seeing the first applications (bridges, sewer wells, some basic houses).
These will be further developed in the near future and it seems only a matter of time until more (custom-made) construction products are 3D printed. In fact, this might be happening right now. In Tabasco, Mexico, ICON is building the world's first 3D printed village for example. Here 50 houses will be 3D printed. These are specifically designed for low-income residents and take just one day to be printed.
Comments on this guide to Will 3D printing take over construction industry? article are welcome.
3D rendering
3D Posts
Building Articles
Architecture
Comments / photos for the Will 3D printing take over construction industry advice article page welcome