Why You Should Consider A Renovation Refinance Loan guide, Building Design Tips, Online Advice
Why You Should Consider A Renovation Refinance Loan
Apr 13, 2021
What Is a Renovation Refinance and Why Should You Consider It?
If you want to make home improvements but you are low on cash or home equity, there is a mortgage refinance loan option that could be the answer you have been looking for. Read on to find out exactly what a renovation refinance loan is and why you should consider it.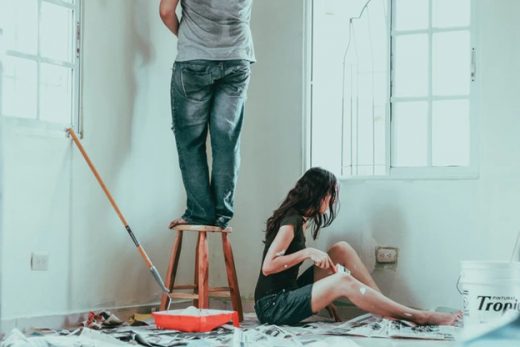 Image source: https://unsplash.com/photos/cqAX2wlK-Yw
What is a renovation refinance loan?
Quite simply, a renovation refinance loan is a way for you to borrow money to make home improvements with a lower interest rate than you could get with other options like personal loans and credit cards. Instead of applying for a separate loan, a renovation refinance loan allows you to add the costs into a new monthly mortgage payment. When low-interest rates are available, it is the best time for a renovation refinance loan. Check out the current 30 year mortgage rates so you can begin doing your calculations.
The Two Renovation Refinance Options
There are two main renovation refinance loans available for low-equity borrowers: the HomeStyle Renovation Loan and the FHA 203k loan. Both consider the projected improved value of your home after the renovation work has been carried out. That figure will determine how much you are able to borrow. For example, if your property is currently worth $200,000 and the renovations would increase its value to $250,000, you have the potential to do a cash-out refinance up to the $250,000 amount.
The HomeStyle Renovation Loan
With the HomeStyle Renovation Loan, you can borrow up to 50% of your home's improved value, with no limitation on the minimum loan amount. This type of loan can also be used for renovating second homes or investment properties, which are not covered by the FHA loan program. The fees and mortgage insurance premiums will usually be less with a HomeStyle Renovation Loan than an FHA loan as well. To qualify for a HomeStyle Renovation Loan, you will usually need a minimum FICO credit score of 680.
The FHA 203k Loan
The FHA 203k loan is actually made up of two loan options. The full version does not have a fixed cap on the amount you can borrow for renovation work, but you must borrow a minimum of $5,000. The other option is the FHA 203k Streamline Loan, which is limited to a maximum amount of $35,000. Depending on the lender you go with, both FHA 203k renovation refinance loans are available to people with credit scores as low as 600.
Why should you consider a renovation refinance loan?
The primary reason for considering a renovation refinance loan is the amount of cash you can obtain to make your required home improvements. But there are other advantages to getting the loan. Key reasons why you should consider it include the following:
Refinancing is a great way of borrowing a large amount of money in one go without it taking much from your monthly budget.
By making improvements to your home, you can increase its value.
When you get a renovation refinance loan, the mortgage interest may be tax-deductible.
Other loan options for making renovations to your property, such as personal loans and credit card debt, usually mean additional payments and more interest to pay. With a renovation refinance loan, you maintain mortgage payments that are not much higher than your current payments.
Comments on this guide to Why you should consider a renovation refinance loan article are welcome.
Loans
Loan Posts
Renovate Your Home Through Loan
6 types of real estate loan you should know about
Factors to consider before taking a home loan
Building
Architecture Articles
Comments / photos for the Why you should consider a renovation refinance loan page welcome