Why should one hire medical fitout teams guide, Building Advice, Online Help
Why should one hire medical fitout teams tips
7 Jan 2021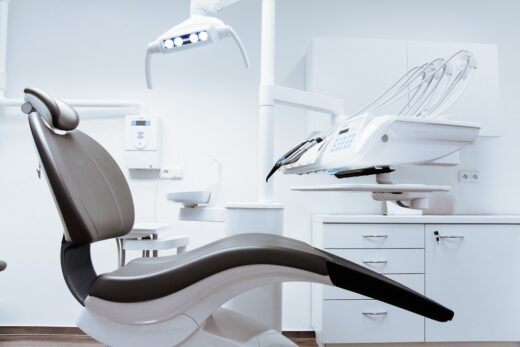 When it comes to a medical center or a hospital, careful planning and design are some of the most essential things that need to be done. Without a proper it out, it is almost impossible to carry out the day to day activities in the hospital efficiently.
The arrangement of the hospital done in a proper way is not only crucial to saving time and money but also very critical for the patients and their family members so that they do not have to move from one department to another taking a long time. It is very important that the hospital should hire a perfect medical fit-out team that makes sure that any new building or renovation in a medical center is done in the best possible manner.
Such experts or Medical Fitout teams are not only great at meeting the quality standards but also to give attention to every minute detail that is required. The design created by them is such that it provides the highest return for the investment.
These medical fit out teams make sure that the client is given the best possible value for their budget and also offer the clients a consultation to inform them about the best possible layout. There are a lot of benefits of having a properly designed and maintained medical center that has been arranged to provide everyone with their needs. Let's have a look at the major benefits of getting the medical fit-out team to arrange the medical centers.
Saves a lot of space
Getting a medical fit out team for a new or renovated building helps in saving a lot of space and utilizing the existing space in the best way. You would never want the furniture or equipment placed in such a way that they consume more space and make it look packed. Instead, the place should look much more spacious and comfortable for the people that come in. Getting a medical fit out team will make sure that all the things have been arranged in such a way that they save more space and utilize every bit of space that is available. Also, it would remove any requirement for you to move the things from one place to another again and again.
Makes it easier for the patient
One of the major reasons why you should opt for a medical fit out team is that they can arrange the entire hospital in a way that it becomes easier for a patient to move from one department to another. The medical fit-out team makes sure that the relevant categories and departments are situated near each other so that the patient or their family members do not have to move from one end of the building to another, for medical needs. Also, it makes working in the hospital much more efficient and faster.
Save times and money
When you build a new hospital or renovate an existing one, it takes a lot of resources and money to create one. From the overall building construction cost to the cost of equipment and things required there. Getting an overall consultation for the design and the amount that you will have to spend makes things a lot easier for the clients to make sure that they can get the maximum done under their own budget. A medical fit out team makes sure to make the client understand their needs and what can be done under the budget. It helps to save a lot of time and cost in the future, where the clients decided to change things again as they were not efficient initially.
Comments on this guide to Why should one hire medical fitout teams tips article are welcome.
Building Renovation
Property Renovation Posts
Five tips for a smooth interior renovation
Why use toilet partitions in your renovation
Medical Building Articles
Healthcare Architecture
Comments / photos for the Why should one hire medical fitout teams advice page welcome