When is the ideal season for renovations guide, Real estate renewal advice, House refurb construction tips
When is the ideal season for renovations?
14 Jan 2023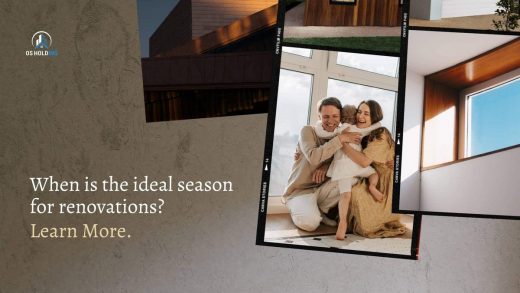 When deciding when is the optimum time of year to finish a home improvement project, factors like weather, cost, holidays, and work are taken into consideration. The advantages and disadvantages of each season for house remodeling will be discussed in this article. There is typically a predictable flow to the speed of a year when it comes to renovations, barring another unforeseen outbreak.
The need for improvements increases in the early spring after the holidays are gone and the weather becomes more pleasant.
When school is out and the weather is at its best, construction picks up in the summer and continues into the fall.
As people prepare to host family for the holidays, finish all of their work before the end of the year, and make travel arrangements, life slows down once more in the winter.
Let's discuss the ideal time to design a renovation and begin work based on this cycle.
We'll go through the advantages and disadvantages of each season as well as the ideal time of year for renovations—and when you should start preparing.
The fall is the ideal season for renovations
The fall, in our opinion at OsHolding, is the ideal season for renovations. This is due to a few factors. First, most contractors aren't yet at the height of their workload. Peak season is from May to July.
Request a construction start date of June 1st by calling your builder. Stand in line. Call them and inquire about the September 1st construction start date. Your chances of having your name on the list are substantially higher.
Additionally, some tasks require warmer weather. Starting an expansion project in the thick of winter, when snowfall could create delays, is dangerous.
Another benefit of remodeling in the fall is that most people are in the middle of their summer projects when planning takes place.
The best time to renovate is in the fall, but only if you plan ahead! This calls for completing contracts, financing, and estimates this summer before it's too late.
The least preferred time of year for renovations is winter
Although summer is the real peak season for renovations, we believe that winter is the most undervalued season. Why wait until the busiest season of the year to refurbish if it will all be done indoors and doesn't require warmer weather?
Winter is the ideal season to finish a project. It's the least favored time of year for remodeling jobs. Everyone is staying indoors a lot during the holidays and hosting parties, delaying their remodeling projects.
Set your construction start date for the winter and benefit from the downtime during the renovation season. By the time most people are calling contractors to get on their schedule, your project will already be completed.
benefits and drawbacks of each season
If you're still undecided about what time of year to renovate, we'll outline the benefits and drawbacks of each so you can weigh them according to your particular project and tastes.
Summer
Renovations are especially popular throughout the summer. Construction begins a few months later, in the months of June, July, and August, as many are eager to begin planning after the holiday season.
Favorable weather
Cons: It's the most popular time of year for renovations; kids are out of school; travel plans could be ruined; and heavy humidity could make painting projects difficult.
Planning should begin in the winter.
Fall
Renovations are also popular in the fall because it's the last time to start exterior renovations before it gets chilly. If they plan their renovation project for the fall, many people who start their project in the height of the season can still finish it that year.
Fall – Benefits: Finish it before the holidays while materials are still reasonably priced.
Fall – Cons: It might be too cold for an outside project.
Planning should begin in the spring or early summer.
Winter
Renovations are least popular in the winter since people are busy with the holidays and the cold weather. This is another reason why some regard this as the ideal time to refurbish because your contractor will likely have less work on the go. This could be a good time to arrange work if you want more attention and your job is indoors and not weather-dependent.
The least popular season for renovations is now, making it an ideal time to lay concrete.
Winter – Cons: Unfavorable weather can lead to delays, ruin holiday festivities, and make people miss work.
Planning should begin in late summer or early fall.
Spring
The springtime is really active. Expecting to call contractors in the spring and get a renovation date immediately is unrealistic. They'll be fully booked by then! You can enter the spring renovation season ahead of schedule and first on your contractor's to-do list if you complete your research and financial planning the previous year.
Spring – Benefits: Most moderate weather; fewest days of extremely hot or cold temperatures
Spring – Cons: The busiest time of year for renovations; it can be more challenging to get materials then.
Planning should begin in the late fall or early winter.
What lesson does the tale teach us? Regardless of when you decide to begin construction, you must prepare in advance. Since everything will take longer than you anticipate, it is advisable to prepare well in advance when receiving estimates, creating restoration plans, obtaining finance, taking into account furniture and finishes, and obtaining permits.
When should the most common home improvement projects be renovated?
Kitchen : Summer
Addition : Spring
Pool : Fall
Landscaping : Spring
Bathroom : Winter/Spring
Full Home Remodel : Fall
Kitchen
The ideal season for kitchen renovations is whenever you can go without cooking for a few weeks (or maybe a couple months). Unless you intend to increase the size of your home as part of the project, you don't need to plan around the weather.
Since it's easier to travel without a kitchen, many people believe that summer is the greatest time to remodel a kitchen. However, summer is also a busy time for contractors.
Make sure to secure a contractor in the spring if you really want to refurbish throughout the summer.
Addition
The greatest time of year to construct a house addition is in the early spring since the earth temperatures are perfect for constructing additional foundation.
Not to add, this is before the busiest renovation period, so there's a good chance your project will attract more attention.
Pool
Even if everyone else wants their pool installed before the summer swimming season, you do too.
The insider's tip is to arrange for your pool restoration to take place in the fall, when most contractors' schedules begin to empty out.
The ground is drier in the fall, according to builders, which facilitates a quicker and simpler installation process.
Landscaping
For plants to flourish before winter, planting should begin in April or May, therefore spring is a busy time for landscapers.
In order to be on their list and get everything planted at the appropriate time of year, we advise speaking with a landscaper in the early spring.
Bathroom
Renovations to bathrooms are popular in the fall as people try to get their homes ready for the holidays.
Because it's a slow season and you'll find better prices and more attention from contractors, late winter or early spring is the optimum time of year to begin your bathroom makeover.
Complete house renovation
The most affordable season to begin a whole house remodeling is during the winter, provided you're prepared to deal with a few weather-related setbacks. You'll receive the most calls from contractors and the lowest quotes.
But if you take the weather into account, October is the perfect season for remodeling. You won't experience the spring or summer rush, and snowstorms won't be a concern.
The ideal time of year to renovate is ultimately the best time for you and your family once you've done the necessary research and planning.
It's always preferable to plan ahead and postpone your project than to dive right in and begin something you can't afford or won't be happy with.
Comments on this guide to When is the ideal season for renovations article are welcome.
Home Renovation
Home Renovation Posts
7 Renovation Tips for Homeowners
Home Renovation Tips to Keep in Mind
Property
Property Posts
How to avoid wrong choices in real estate investing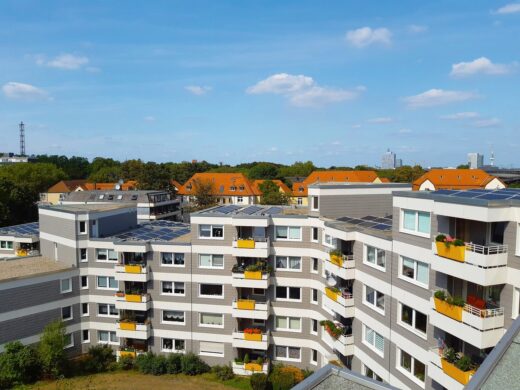 Architects and Architecture
Architects and Architecture by Type – architectural selection below:
Comments / photos for the When is the ideal season for renovations advice page welcome