Trusted Zero Plus Finance Loan Advice, MD Short Term Loan, US Finance Tips
What You Need to Know About Zero Plus Finance Loan Advice
19 Dec 2019
Have you heard about Zero Plus Finance loan? It may be new to some of you reading this. In this post, we'll learn more about what it is, and whether this type of loan is for you.
What is a Zero Plus Finance loan?
It is a type of loan where the common fees charged to you by lenders like origination fee, underwriting fee, processing fee, and other charges are not applicable. In short, lenders aren't asking you to pay these fees and they are going to give you extra cash if you reach a certain loan amount.
Not many companies are offering this type of financing. It is a type of loan designed to help borrowers to have more savings on their loans.
It raises some eyebrows on how can a company earn if they don't charge fees for borrowers and still give extra cash. Is it real or fake? A company called Keller Mortgage, a division of Keller Williams Realty actually offers this type of financing.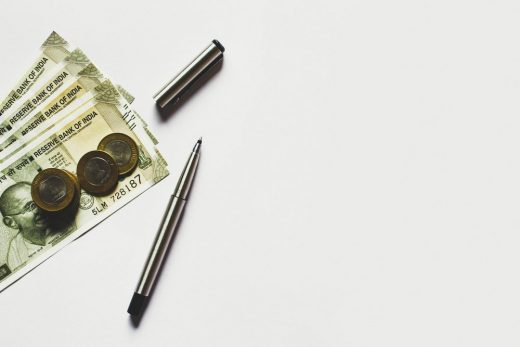 image courtesy of article provider
What You Need to Know About Zero Plus Finance Loans
Here are some tips When Dealing with a Zero Plus Finance company:
While they offer a Zero Plus loan that may sound great, you should be really cautious about how it can be possible. This is not the first time that you may have heard of zero interest. They are seen everywhere like zero interest credit cards, zero-interest car loans, and zero-interest mortgage.
This time there is even a plus, where you can get additional perks like cash. Although it sounds like a fairytale, you need to watch these things:
It doesn't mean no interest at all.
When they say zero interest, it doesn't apply for late payments or missing payments. If you miss paying your due, you can still be charged with deferred interest.
Let's say when you failed to pay the full amount of your loan, you still have to pay the charges. For example, if you have a loan of $5, 000 and already paid $4, 500, the remaining $500 is still collectible from you plus interest.
It's not forever.
When they tell you the offer, it doesn't mean that it is available all the time. There is a certain limit for that offer.
For instance, the zero interest plus finance is only available for 24 months. You need to pay attention to things like this before you caught off-guard.
Sometimes it doesn't mean what it says.
If you read a "Zero Interest Plus" offer, you need to be very watchful about it. Some advertisements are just meant to make you bite the offer.
For instance, if you read an ad about a zero interest car loan, it's made to invite more people to visit their showrooms. However, in reality, it is only offered to people with a good credit profile. If you don't have a very good credit rating, you could get a car that you have to pay for more because of the interest.
It comes with fees.
Although a company offers a Zero Plus Finance, you must be careful about hidden fees. They may promise you of no fees, but there may be some fees that you may be paying later on. It may a fee like transferring money or using a prepaid debit card.
You must take note of everything. Sometimes people can end up paying more fees than the charges they want to avoid.
No one should pressure you to take this loan.
If someone is offering you this kind of loan, you need to be mindful of what you are entering. Don't say "yes" because you are pressured.
Sometimes, some lenders or companies may pressure you to apply for the loan because of the benefit that you'll be getting. If you don't understand the whole thing, don't decide yet.
You cannot change mind when applying some loans. Once you applied and you get approved, you need to continue.
Before taking any loan, make sure that you fully understand the offer. Zero Plus Finance sounds really good, but do you know how it works?  because some may just try to lure you with hidden fees.
Comments on this What You Need to Know About Zero Plus Finance Loan article are welcome.
Loans
Loans Articles
Renovate Your Home Through Loan
5 Bad Credit Loan Options for Home Repairs
6 types of real estate loan you should know about
Take these steps before taking a loan
Building Articles
Are You in the Gray Area in Your Mortgage?
First Time Replacing Your Roof
How Much Does Home Design Affect Property Valuation
Comments / photos for the What You Need to Know About Zero Plus Finance Loan page welcome