What you need to know about renting in Canada tips, Ontario property guide, Canadian home advice
What you need to know about renting in Canada – advice
24 January 2022
The number one problem for immigrants in Canada is house hunting. Buying your own home right away is an unrealistic task for most immigrants, so for the first time, rent is the only way out. But house hunting will be much more effective if you know all the rules that apply in the country. And immigration consultant edmonton will help with your immigration.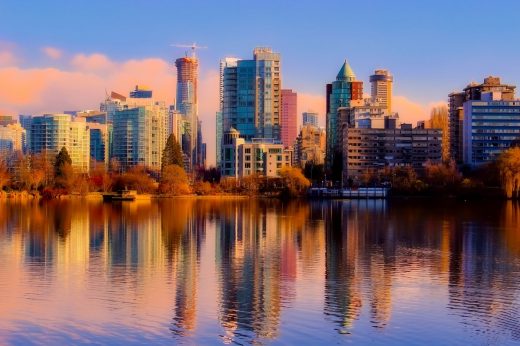 Types of housing you can rent in Canada
Those who are lucky enough to have relatives or friends in the country can stay with them for a while. If you have relatives in Canada, Canada family sponsorship can help you. If you don't, you will have to spend the first time in a hotel or hostel. But in any case, the search for a permanent house should not be delayed because the abuse of hospitality can lead to damaged relations, and the overpayment for the daily rent of a room will be high.
Types of housing available for rent in Canada
Apartment buildings. The main feature of these buildings is that you can only rent an apartment and cannot buy it. Here all rental properties have practically the same conditions and interior design. Each building has its superintendent, who is engaged in service.
Separate apartments. Apartments are usually in condominiums, which all tenants in Canada own.
Houses. It is best to rent a small house with its entrance, yard, and sometimes even a garage if you have money. Such places are called townhouses.
It is essential to know that when you rent an apartment in an apartment building, all the conditions: from the rental price to the accommodation rules, are prescribed in the documents of the owner company, which are standard for all tenants. Therefore, you should not expect to bargain productively on the cost. But if you rent a separate house or apartment, in this case, it will be possible to negotiate with a landlord, with whom it is acceptable to haggle over the price and stipulate specific accommodation rules.
What does the cost of renting in Canada depend on?
The price of rented housing in the country varies a lot, and it depends on many factors. Pricing depends on living conditions, housing quality, and other factors, such as:
The location of the area and its safety. Canada is considered a developed, civilized, and safe country, but there are some areas with high crime rates and not very prosperous contingent. Consequently, renting will be more expensive in the more civilized regions.
Location of the area about public transport. The closer the housing is to the subway station or a convenient transport interchange, the higher the rental price. In addition, the availability of the necessary infrastructure elements in the immediate environment will affect the price increase. This includes stores, parks, squares, other recreation areas, and educational institutions for children: schools and kindergartens.
The features of the building where the apartment is located. In this case, the cost is formed not only on the state of repair inside the building and the apartment as a whole but also on the availability of additional options. In a house where you can use the laundry room, go to the gym, or a restaurant, the rental price will be higher than in a building without additional amenities.
The condition of the rental property. The price is also formed depending on the state of repair, square meters of living space, availability of necessary household appliances and equipment. Canadian landlords often rent housing with a minimum amount of furniture or even without it, but with all the equipment required for an everyday life.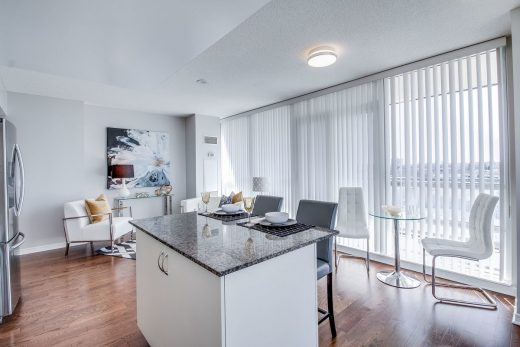 What you need to know before you sign a lease
As a civilized country, all business relationships between people are regulated by special laws. For example, the relationship between a tenant and a landlord is regulated by special law: the Residential Tenancies Act. But it is essential to know that every province has its own rules, which in some cases differ significantly depending on the region.
Regardless of where and what kind of housing you plan to rent, you will still need to sign a Residential Tenancy Agreement with the landlord. The completed document must include the following points:
rental price;
payment schedule;
living conditions;
rights and duties of both parties.
According to Canadian law, the landlord has many duties, and the tenant has quite a few rights. On the one hand, it seems like a good thing. But on the other hand, landlords are pretty serious about choosing a tenant and can refuse to rent if they don't like something about a person's behavior. In addition, the landlord has the right to demand additional guarantees and to prescribe some rules.
There are some nuances about which it is better to know in advance:
When renting, you need to be prepared that you will have to rent housing for at least a year because few landlords will agree to rent a house for a shorter period. To move in a new tenant, each owner needs to collect a relatively large package of documents, arrange insurance, renovate, and spring-clean a house.
It is better to move in on the 1st of the month and leave – on the last day of the month. Most landlords do not reduce the rental price, even if the person moves in the middle or at the end of the month. Therefore, you should not expect to get a recalculation of the rent.
With long-term rent, you will need to pay for the first month and the last month. This amount is considered a security deposit and applies to almost all immigrants. This practice exists in other countries as well.
Comments on this guide to What you need to know about renting in Canada article are welcome.
Canadian Architectural Designs
Canadian Building Designs
Canada Architecture Design – chronological list
Silverhorn Residence, Rocky View County, Alberta
Interior: Reena Sotropa In House Design Group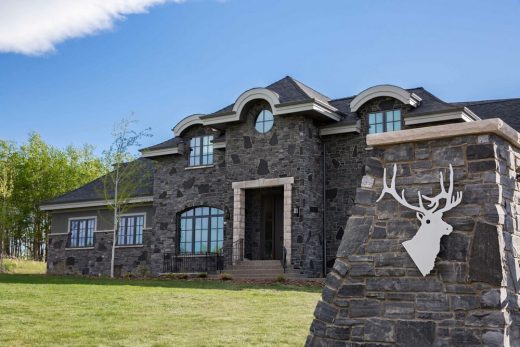 photo : Phil Crozier
Silverhorn Residence in Alberta
Fredericton Justice Building, Fredericton, New Brunswick
Design: Montgomery Sisam Architect swith Goguen Architecture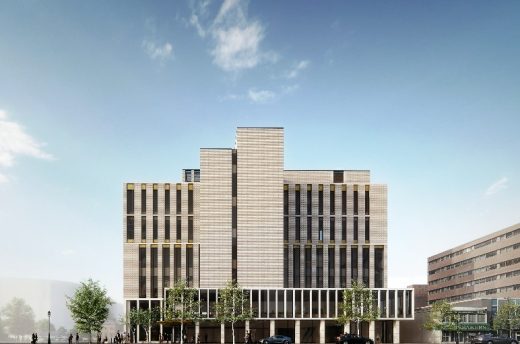 image courtesy of architects practice
Fredericton Justice Building in New Brunswick
Recollective Inc, World Exchange Plaza office tower, downtown Ottawa, southern Ontario
Design: Figurr Architects Collective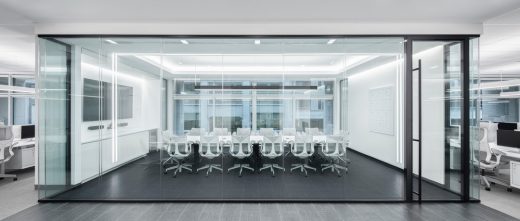 photo : David Boyer
Recollective Inc Office, Ottawa ON
Home Articles
Residential Architecture
Comments / photos for the What you need to know about renting in Canada advice page welcome.