What to write in an architecture essay guide, Architect student tips, Permanent online education advice
What you should and shouldn't write in an architecture essay
15 Jun 2021
Architecture majors deal with various tasks like plan structures, create layouts for homes and office buildings. You have to learn the theory and history of design, math, physics and other disciplines while getting knowledge and skills in your future profession. On the one hand, you should be as precise as possible but architects without creativity just can't succeed. That's why your professors may also assign you tasks like essay writing.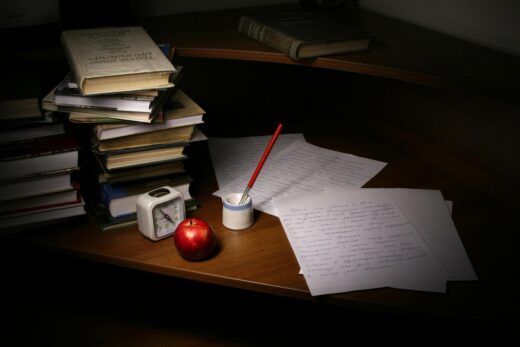 These papers can be very tricky to navigate, and that's why many students are wondering: "should I hire someone who will Write My Essay for me?" It is a good idea when you're struggling with looming deadlines and piles of homework. At the same time, it would be a winning strategy to nail the art of writing and impress professors with your essays.
What should you write in an architecture essay?
It is a no-brainer that the structure and content of your architecture essay will depend on the assignment's type and its topic. For example, if you're writing a paper about Danish architecture, it won't look the same as if you write an admission essay for an architecture school. So, there are some versatile tips that you should try.
Your personal perspective
Whatever your topic is, include your personal analysis and reflection. For example, if it is an admission paper, you can include your memories about the time you firstly decided to be an architect and connect them with your thoughts in real life. When your professor wants you to analyze some style or epoche, use your theoretical knowledge but add something from yourself: your feelings, impressions, etc. Essay is not a research paper or a dissertation, you have a platform for self-expression, so use it.
Emotive images
Just like any other kind of art, architecture is aimed to conjure some pictures in the mind of the people. If you're able to succeed with this task in your papers, you'll be better at creative planning, visualisation, and other projects' stages. Your language should be highly evocative, use adjectives, metaphors, similes. Develop your building with the words, just as you feel it — words like "dancing", "held captive", "tumbling", etc. will make your text more dynamic.
Rhetorical questions and quotes.
Writing a college essay, your task is to get your readers involved, to make them interested in your paper, in the story that you're telling. How do most popular journalists and writers nail this goal? The answer is right here — they ask questions. It can be a question like this, with a hint in your own text. Or it can be a rhetorical question when the answer is not needed. It is intended to make people think about something, to delve deeper into your topic. The next good strategy is to kick your audience off with the quote — depending on the focus of your essay, you can find a quote by someone who is significant in this specific sphere.
What You Shouldn't Write in an Architecture Essay?
Lengthy reflexions
Though we have mentioned that an architecture essay is your platform for self-expression, you shouldn't think it is your personal diary. Always remember about your target audience and about their expectations of your paper. Do your readers open your essay with a desire to learn about some architecture style? Yes, your opinion matters but only as long as it contributes to the general idea of the text. The same works for admission papers, e.g. while you're writing about your career goals and aspirations, don't remember to mention how will this specific school benefit from you? Whatever your topic is, share your thoughts briefly and clearly.
Professional jargon (until it is required)
If you're writing for a wide audience of other students with different majors, or for people who are just interested in architecture, you have to customize your essay according to their backgrounds. Most majority of your readers never had the chance to discover words like "Diagrammatic", "Flâneur", "Stylobate", "Pastiche", and so on. There are also many obscure words that your colleagues overuse, e.g. "Kitsch", "Curate", "Zeitgeist", "Penetrate", etc. So, proofread your papers with the eyes of a regular reader and get rid of professional jargon that is too complicated to explain. It doesn't mean that your paper shouldn't sound like an architecture paper, just ensure it is understandable.
Plagiarism in any sense of the word
While your professors surely appreciate a clear structure, expressive vocabulary, theory knowledge when writing about architecture, there is also a strong point in favor of powerful ideas. Don't read someone else's samples if you want to come up with a creative essay, and don't copy ideas when you can generate your own ones. Whether you want to be a good essay writer or a good architect, you have to look for inspiration just around you — in people, buildings, art pieces, nature, and so on. Don't copy, create, and one day you'll create something that is really great.
Comments on this guide to What to write in an architecture essay article are welcome.
University Architecture
University Architectural Designs
James Dyson Building at University of Cambridge
Design: Nicholas Hare Architects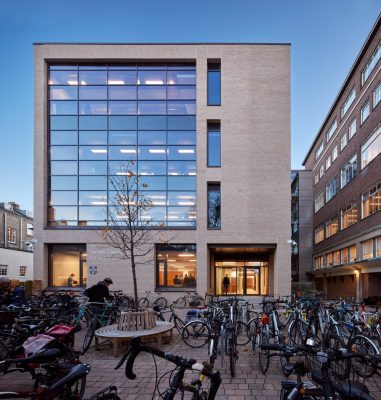 photo © Alan Williams photography
James Dyson Building, University of Cambridge
Cavendish III Physics Laboratory, Cambridge Science Park
Design: Jestico + Whiles Architects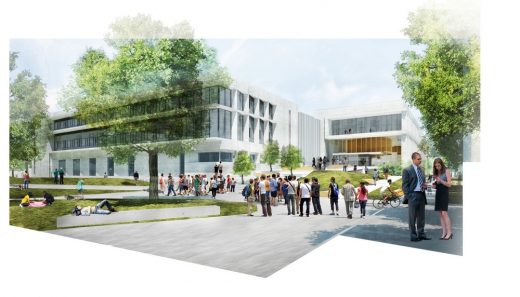 image : Forbes Massie
Cavendish III Physics Laboratory Building
Building Articles
Architecture
Comments / photos for the What to write in an architecture essay advice article page welcome