Tips on writing professional architecture essay, Assignment guide, Online article advice
Tips on Writing a Professional Architecture Essay
19 May 2021
Architecture students usually get challenging assignments, such as drawing a layout, preparing a building plan, estimating the number of ramps, etc. And although such tasks are demanding and time-consuming, students know how to deal with them. But what to do if you have to write an essay?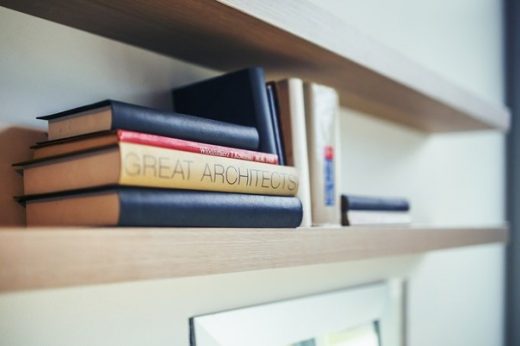 Tips on Writing an Architecture Essay
Essay writing is not an everyday task if you are an architecture student. But like it or not, you have to complete the assignment before the deadline. The first way to handle the task quickly is to delegate it to a college essay writing service (here is a comprehensive company's review). For a small price, your fear of getting an F will fade away.
However, if you are excited and want to write an essay yourself, you have come to the right place. By the end of this guide, you will have a clear idea about how to hit the nail on the head and write an outstanding and peerless architecture essay.
Choose A Topic
This tip is for those who have to come up with the topic on their own. The practice of leaving students with freedom of choice is prevalent these days. This way, professors allow students to write about their favorite subjects to make them more engaged and less distracted. If you are among those who have to develop a topic, don't forget to weigh all the pros and cons of any subject that comes to your mind.
That is, you can't simply write about anything your heart desires. Your instructor won't allow you to do that (despite freedom of choice, your topic still needs to pertain to the class). Also, an initially exciting topic without a proper analysis can result in writer's block. Therefore, you have to take it seriously and ask the following questions:
Is it related to the curriculum?
Can I develop it so that the paper ends up being comprehensive and coherent?
Is it interesting and pertinent to the readers?
Will it drive the discussion afterward?
Once your topic positively answers these questions, you can proceed to the next stage.
Evaluate The Audience
The audience's age, preferences, and interests are imperative. Not only will it help you compose an impeccable paper, but you will also increase the audience's engagement, which is critical for every written essay. For instance, knowing the readers' most favorite architectural styles, whether they are Gothic, Baroque, Neoclassical, or Postmodern architecture, will help you stimulate further discussion.
Be Precise, Clear, and Eloquent
Being precise, clear, and eloquent are among the most effective and straightforward life hacks for homework. Every paper requires being as accurate and explanatory as possible. Architecture is not an exception. When writing an essay, make sure to develop your thoughts and make them clear and understandable. Concepts that are clear to you may well be hard to understand for others. For instance, instead of writing, "the road will be leveled off with the pavement," try to be more accurate. The better solution would be, "the road should be leveled off with streets, pavements, and adjacent terrains to advance and improve inclusivity and make crossing the road convenient, safe, and effortless."
Follow The Structure
Following the structure is a must. Depending on your word count, your structure may vary. However, essays usually comprise an introduction, a body part, and a conclusion. Here are some tips on how to follow the format and make the paper appealing to the reader:
Introduction
To spark the audience's attention, kick off your essay with an opening sentence. It can be a controversial statement, a misconception, statistics, and even a joke. Before deciding on the type, make sure to analyze your audience.
The second element is background information, which briefly talks about general facts to help the reader get a bigger picture.
The last component is a thesis statement. It shows essential elements you will describe within the paper.
Body Part
A typical, 500-word essay has three body paragraphs. Every section contains three vital components: a topic sentence, argument, evidence, explanation, and transition sentence.
The first body paragraph's topic sentence refers to the first argument stated in the thesis statement. It makes clear what the entire section will be about.
Then you should provide the argument, back it up with reliable evidence (make sure to use either literature from your syllabus or credible web pages, such as Google Scholar and Research Gate).
Finally, a transition sentence helps you smoothly transit to the second body paragraph, gluing together the entire paper and making it cohesive.
Conclusion
Likewise, the conclusion comprises three equally important parts.
The first is a thesis reiteration. It re-draws the attention to the main arguments developed in the paper.
Wrapping up key content (elements backed up by authoritative sources and explained by the writer) is the second part of the conclusion.
CTA is the ultimate component, which stands for Call to Action. It aims to make the readers learn more about the topic and/or discuss it afterward.
Writing an architecture essay is a rare task. Yet, it is crucial to know how to complete one. The mentioned tips provide the most effective approach toward writing a paper on architecture, which will help you finish off an essay quickly and make it look skillful and refined.
Comments on this Tips on writing a professional architecture essay help article are welcome.
Building Articles
Residential Architecture
Essays
Essays Posts
5 best online architecture courses for students
How to write an academic research paper for college
How to Write an Architecture Essay
Comments / photos for the Tips on writing a professional architecture essay advice page welcome