What to look for in a plumber tips, Home plumbing advice, Property drainage fix guide
What to look for in a plumber
3 August, 2021
Plumbing problems often catch us off-guard. Such problems can range from simple clogging to malfunctions in the heating system. To some extent, plumbing problems are emergencies. In this article, we'll walk you through the things and qualities you must look for in a plumber. Let's get right into it!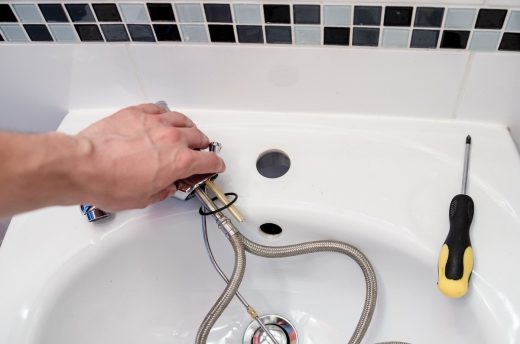 What to look for in a plumber – Accreditation and Certifications
Check the plumber's license. Accreditations, certifications, and licenses prove that the plumber meets requirements from the local government. Improper plumbing could damage properties, so you must find a plumber that you can trust.
More importantly, ensuring that the plumbing expert you hire has the right licenses helps you avoid legal problems. In some countries and states, hiring an unlicensed plumber is illegal. To check the plumber's license status, contact your state or province's licensing board.
Insurance
Licensed plumbers are insured up to a certain amount, which covers the damages that may occur if they run into problems or accidents happen. If they damage your home or if they get injured, the insurance coverage will take care of it.
Specifically, you must look for either or both types of the following insurance coverages:
At times, workers may also be bonded, which is an added level of insurance on their coverage plan.
Reviews and Track Record
Online reviews are helpful when it comes to finding affordable plumbing solutions. More importantly, they help you verify the plumber's track record. Find online directories or review websites that provide information about the plumber's previous engagements. The Better Business Bureau's website, for example, lets you know whether people have filed complaints against the business and whether the plumbing company has addressed such complaints. Check out Plumber Near Me.
Professional Referrals
Apart from scouring online reviews to check their reputation, ask for professional referrals or people who are also working within the same industry. Don't be shy to ask your technicians, electricians, or construction workers whether they know the plumber or if they know another plumbing expert they can vouch for.
Apart from professional referrals, you can ask for person one, too, such as from your neighbors, friends, and colleagues. Ask if they have a go-to plumber. Generally, personal referrals should come from someone you trust.
Background Checks
When choosing from multiple vendors, gravitate toward companies that perform background checks on their employees. This gives you a greater sense of security. In other words, you should feel comfortable letting them inside your house for the duration of the job.
In addition, ask if they can perform background checks on the plumbing inside your house. This ensures that they know what they're working with and prevents unpleasant surprises. Doing this further decreases the risks of accidents and mishaps in the duration of the job.
Professionalism
More on qualitative measures, check the plumber's professionalism. This involves the way they dress and their manner of communication with you. Professional plumbing companies prioritize their appearance and communication skills. On top of that, they must have the necessary professional tools to run their business slowly. For instance, they must have scheduling and invoicing tools that keep their work organized.
With a high level of professionalism, you'll feel more comfortable telling them your plumbing concerns. You'll also build a better professional relationship with them, which comes in handy if you need more plumbing services in the future or if you want to refer them to someone you know.
Cost Transparency
As costs are major factors in your decision, the plumber should be transparent about their pricing. If they're not open about the pricing, then you may end up paying more than what you're expecting to pay or what's fair.
In some instances, though, the plumber may request to see what they'll be working on before they provide a cost estimate. In such cases, ask for a written quote. Don't just focus on the bottom line; check the full breakdown of their pricing.
Emergency Services
Emergencies can happen before and even after the plumbing work has been done. As a result, you must hire a plumber who can respond swiftly to emergencies. Smaller jobs can wait; emergencies can't.
To determine their emergency response skills, check if you can contact them 24/7. Ask if they have workers operating during weekends or holidays. This ensures you can fix problems right away and prevent minor emergencies from turning into major ones, which will require even more work.
Comments on this guide to What to look for in a plumber article are welcome.
Plumbers Articles
Plumbers Posts
Tips for hiring a commercial plumber
How to choose the best and trusted plumber
How to Know If a Plumber is Good
Building Articles
Comments / photos for the What to look for in a plumber guide page welcome