Trusted Home Selling Advice, Real Estate Sales Tips, Property Help
What is the best time to sell a House Guide
24 Oct 2019
Owning your own house or flat, is a wonderful feeling. This is your home and you may come to love it dearly.
It's a big investment though, maybe the biggest you'll ever make. There are lots of things to consider, when you ask yourself the question 'when is the right time to sell a house?

image courtesy of article provider
Best time to sell a Home Guide
So, what is the best time to sell a house?. There's a clue in the picture. But before we get to that, let's look at the question from all the angles.
It comes down to you, the market and the time of year
The Best Time to sell a house for You
People almost always sell houses because something is changing in their life. Babies are coming or late teens or twenty-somethings are moving out. You are getting together with a new partner or an existing partner is no longer in your life. Maybe you want to live somewhere completely new.
So, the best time to sell a house is partly dictated by your situation. However, there are other things you should consider.
Best Time to sell a house for the Market
People worry or get too excited sometimes about markets and that worry or excitement is the very thing that changes the behavior of the market.
So, assuming you are selling your house and buying another, then think about the balance between the transactions. If the market is flat, you might worry you aren't going to get a good price – but the chances are, the new place you are buying will be reasonably priced too. In a boom, you might think 'hey this is a great time to sell' but again, if you are buying, that purchase price will be going up too.
Of course, things don't always cancel each other out – but don't assume a slump is always a bad time to sell.
Best Time to Sell a House based on Seasons
There can be better times to sell during the year. If you are lucky enough to live in a seaside town on the south coast where there is year-round slightly warmer weather, you won't have exactly the same winter issue the folks up in the Brecon Beacons or the Dales, or the northern parts of Scotland have of prospective buyers reluctant to battle through blizzards and snowdrifts.
That said, statistically, there is a best time to sell a house. Many Estate Agents will tell you to sell a house in springtime.
This makes sense. Christmas has been and gone. If you live in more northerly latitudes, the weather is warming, and the days are getting longer. Nature is putting on its annual spectacle. So, people feel good about things. Think Easter Bunny. There's a reason we have a fertility festival that is a celebration of a new life in the spring.
Who wants to look around a house with the rain lashing down, the wind howling, or with a garden full of lifeless trees and no flowers? Maybe slipping on some ice as you walk around outside?
Wouldn't you rather take a look around your new home with the sunlight on it and the garden in bloom?
Equally the distraction of the long summer with its holidays is still to come. If your mind is on vacation – or you actually are on a beach somewhere, taking time out to go house hunting might not be top of your list. Or, if you live somewhere that gets really hot, do you want to go schlepping around houses in July and August when sitting by a pool or sitting in your nice air-conditioned room is more comfortable?
In many areas,  March April and May are the peak months, and the best time to sell a house although February can be good too and statistics show a big jump compared to January.
According to James Durr, co-founder of quick sale estate agents and house sale bloggers Property Solvers: "we usually see a notable uptick in enquiries and viewings in February and March. Both buyers and sellers often want to get everything done and dusted usually before the schools start in the Autumn and the weather gets too cold."
What is the best time to sell a Home Summary
Finally, some days of the week might better than others. Weekends are an obvious good time if prospective buyers have kids they want to bring around, or not take a day off work themselves.  That said, the internet has changed many things. Buyers spend a lot of time researching online these days. They may be happy to come around in the evening during weekdays.
In conclusion, you might not have much choice about when you sell your house. Circumstances might dictate it. If you do have a choice, wait till the nights are getting shorter, the days are warming and the blossoms are opening.  Then make a move towards your new life.
Property
Contemporary Property Articles – architectural selection below:
Couldrey House, Mount Coot-tha, Queensland, Northeast Australia
Architect: Peter Besley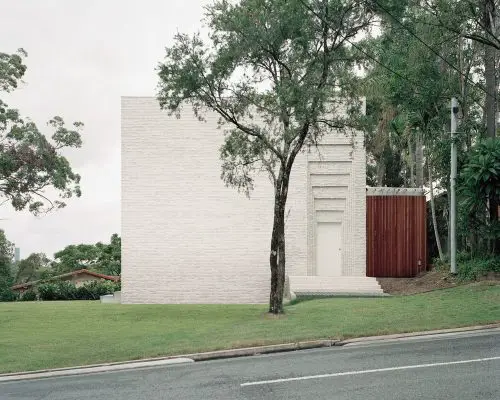 photograph : Rory Gardiner
Couldrey House
Comments / photos for the What is the best time to sell a House? page welcome