What Is ITIL Training advice, IT Infrastructure Library guide, Change management process
What Is ITIL Training: Your Guide to the IT Infrastructure Library
11 July 2022
Introduction
The ITIL framework provides an organization with the focus and a roadmap for achieving a successful ITIL change management process and being one of the world's most popular ITSM frameworks. As a result, an individual or organization can improve efficiency and achieve successful service levels as a result of it. What exactly is the ITIL framework, and why is it so important?
There are several reasons why the ITIL service management framework is so productive. The primary reason for its versatility is that it is vendor-neutral, ensures that best ITIL training and practices are followed, and allows the formulation of a charter that can be readily understood by those who will be implementing the framework as a whole. ITIL is one of the world's most widely used process frameworks for the government and private sector due to the collaboration between Axelos and Capita Plc.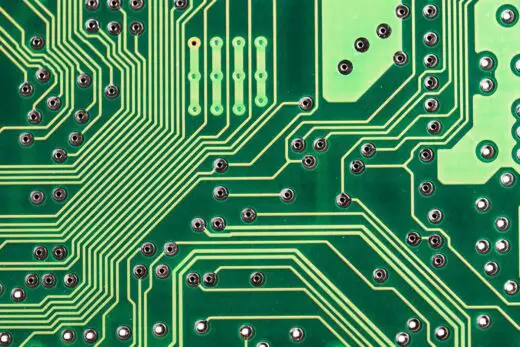 What Is the Meaning of ITIL (Information Technology Infrastructure Library)?
In the information technology world, ITIL stands for Information Technology Infrastructure Library. It is a set of popular IT techniques developed to help organizations ensure that their IT services meet client requirements. Customers can gain value and benefits from ITIL training, IT-related assets, accessibility, and available resources – see https://www.knowledgehut.com.
Early in the history of enterprise information technology, the IT department of a company was viewed as a cost center within the company as a whole. Many organizations do not have formal processes for making requests for IT services or reporting problems with IT in the organization. As a result, there is poor communication and collaboration between the IT department and the business. Due to this, many organizations had a prevailing perception that IT was not adding much value to the company and was not serving their needs and goals effectively.
There is no doubt that, as enterprise IT organizations matured, they realized that a growing need existed to demonstrate their value by catering to the specific requirements of business units. There has been a shift in how IT professionals practice IT in the past decade, referred to as IT Service Management (ITSM). As per the ITSM paradigm, each IT organization is considered a separate entity, and each business unit is regarded as the customer of the IT organization. IT organizations are responsible for providing services based on IT assets and capabilities that can support their customers to satisfy their needs. The IT organization must be able to deliver these services under the business's strategic requirements at the same time as meeting the service levels that have been agreed upon.
With the rise in the number of companies developing IT capabilities during the adoption of the ITSM paradigm, there has been a growing need to establish standardized processes for managing IT services. The ITIL training and framework are now the most widely practiced and accepted standard for managing the lifecycle and delivery of IT services. The ITIL framework is widely accepted among various standards that have been published, including COBIT, ISO 20000, and others. An ITIL framework is a collection of best practices designed to manage IT services' lifecycle. By emphasizing that IT services should be aligned with the strategic needs of the business, ITIL's publications and guidance have transformed enterprise IT systems and have transformed enterprise IT.
What Is ITIL Training?
Throughout its history, the ITIL training course has undergone several revisions. ITIL, which initially consisted of 30 books, was first condensed in 2000 (the year after the launch of ITIL V2) into seven books, each of which focused on a particular aspect of IT management. Afterward, the ITIL Refresh Project, which took place in 2007, resulted in the ITIL being consolidated into five volumes, each containing 26 processes and functions, which have become known as the ITIL 2007 edition. Earlier this year, the Cabinet Office released an updated version of ITIL, called ITIL 2011. ITIL 2007 and ITIL 2011 retain the same five volumes, which are similar in nature.
The latest version of ITIL training, released in 2019, focuses on automating processes, providing quality ITIL training, improving service management, and integrating the IT department within the company's operations. However, the framework is also updated to accommodate and respond to the modern world's changing technologies, tools, and software. With the ITIL framework being updated a few years ago, the IT department has since become a crucial part of every business. The new framework caters to this by being more agile, flexible, and collaborative to accommodate this growth.
ITIL Certification: What Is It and Is It Worth?
The ITIL 4 certification scheme includes two exams, the ITIL Foundation exam and the ITIL Master exam. Note that the ITIL Strategic Leader (SL) and ITIL Managing Professional (MP) certifications each have their exams and modules and require ITIL training. In addition to passing the ITIL Foundation exam, there are two paths in the certification program, each with its modules and assessments. If a candidate completes both paths, this person will be qualified to become an ITIL Master. In the ITIL framework, this is the highest certification level available.
To be certified as a Managing Professional (MP), you need to be involved with technology and digital teams in all areas of your organization, not just in your IT department. The ITIL Managing Professional exam is designed for IT practitioners. With the help of this path, professionals will learn everything they need to know about managing IT projects, teams, and workflows to ensure success.
In What Ways Does ITIL Contribute to the Success of a Business?
It saves the company a lot of money and makes its employees more productive by running a well-managed IT group that manages risks and maintains the infrastructure. In the first year after reorganizing its service desk under ITIL guidelines, brokerage firm Pershing improved its incident response time by 50%, enabling users who have encountered issues to get them fixed within a shorter time frame.
ITIL offers a systematic and professional approach to IT services management during ITIL training, an international framework for managing IT services.
How Much will ITIL Cost Me?
To begin, you will need to purchase either the ITIL in hardcopy, PDF, or ePub format, or you can subscribe to the ITIL online directly from Axelos. Secondly, there is the issue of the cost of ITIL training, which varies from one year to the next. Two days are involved in the course leading to the Foundation Certificate, and a week or more is usually involved in the course leading to higher certification.
Furthermore, there is the inevitable cost of re-engineering some processes to comply with ITIL guidelines and adjusting help desk software and other software to capture information that will be used to track and generate metrics.
How Does ITIL Reduce Costs?
Considerable savings can be achieved by ITIL best practices implemented successfully within corporations and organizations in the public sector.
As an example of one of the pros of ITIL, The company Pink Elephant reports that Procter and Gamble have saved about $550 million over the last four years because it has reduced help desk calls and improved operating procedures through its implementation of ITIL. As a result of the performance of ITIL three years ago, MeadWestvaco, a forest products company, claims to have eliminated more than $100,000 in annual IT maintenance contracts and has noticed a 10% improvement in operational stability as a result of ITIL implementation.
Any implementation, however, is destined to fail if there is no buy-in from the IT staff and no cooperation. Bringing best practices into an organization is a PR initiative just as much as a technical one.
In addition, some criticisms of the process include the fact that there is no possible way to plan for all failures, events, or incidents, so it isn't an exact science. Until you implement ITIL within your organization and use it effectively, you will not be able to measure the actual ROI of ITIL. In the end, ITIL can only succeed to the extent that the corporate buy-in allows it, as ITIL is a framework. The chances of success and savings will be increased if you embrace certifications and ITIL training and invest in the shift from the old model to the new one.
What Is ITIL Training: IT Infrastructure Library – Conclusion
Undoubtedly, ITIL training will continue to help organizations ensure that they support the best processes that are appropriate for their environment. ITIL training processes must evolve with the underlying capabilities of businesses, as these capabilities continue to change rapidly over time. For example, ITIL Change Approval Boards (CABs), which typically review whether changes should be accepted for production, may find it necessary to adapt their decision-making process to keep pace with the speed of change through a policy-driven approach.
FAQs
What are the 5 stages of ITIL?
There are five stages in the lifecycle of an IT service: service strategy, service design, service transition, service operation, and continual improvement of the service.
What is the purpose of ITIL?
ITIL provides practical and strategic guidance about IT service management (ITSM) through a set of practices. There is a new version of ITIL called ITIL 4. Rather than just improving IT capabilities, ITIL is used as a guide to help organizations enhance their services' value by co-creating business value and solving business issues, rather than solely focusing on improving IT capabilities.
What is the purpose of having ITIL in the library?
A set of best practices called ITIL can be used to manage IT services or improve IT support and service levels for IT infrastructure. The main purpose of ITIL is to ensure that IT services align with a company's business objectives, regardless of whether those objectives are changed over time.
Comments on this guide to What Is ITIL Training: IT Infrastructure Library article are welcome.
Building Design
Property Articles
Shaping work environments for technology companies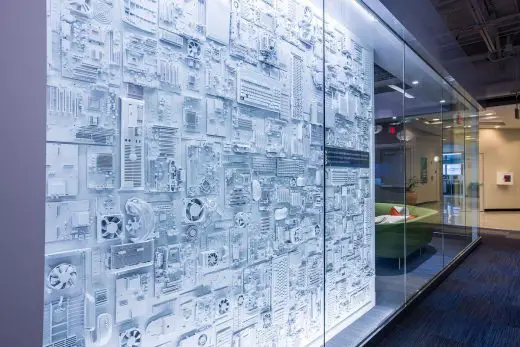 Shed Office workspace, London
Design: Platform 5 Architects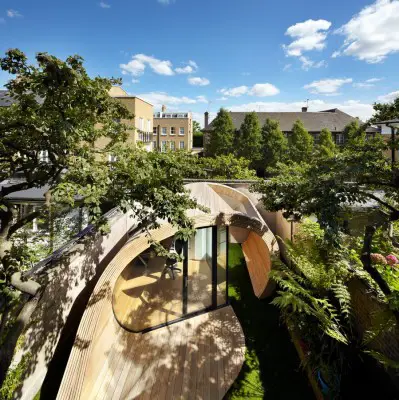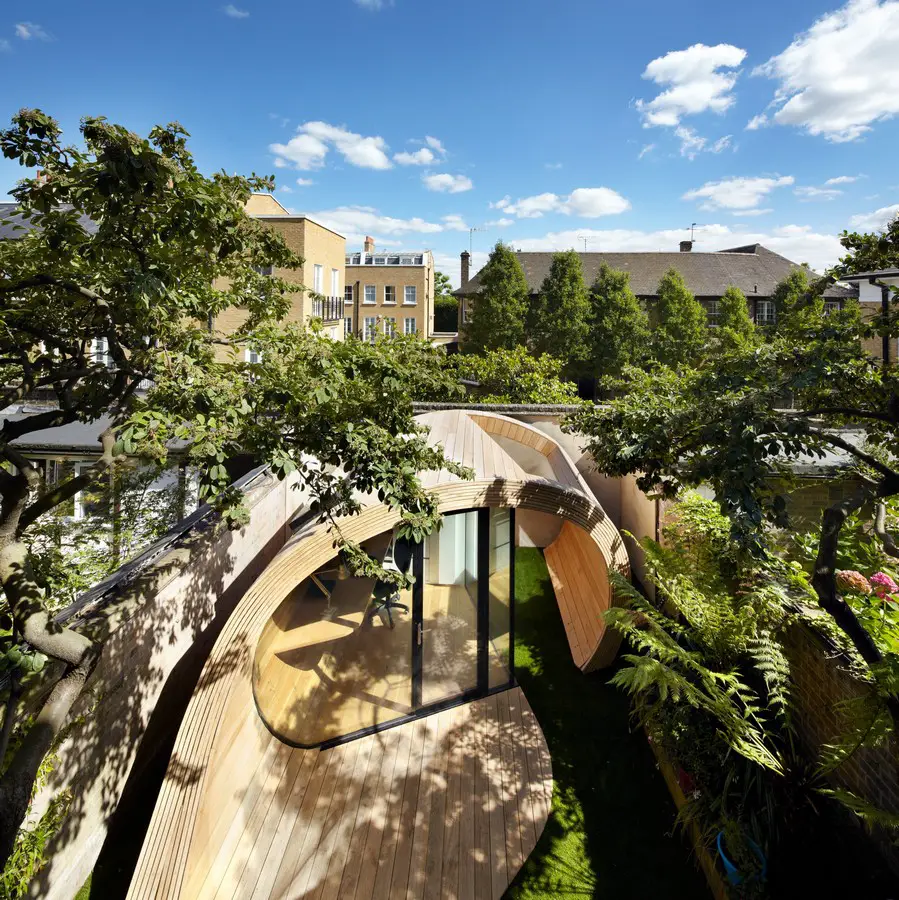 photo : Alan Williams Photography
Shoffice
Sustainable Architecture Design
Step House in North London
Architects: Bureau de Change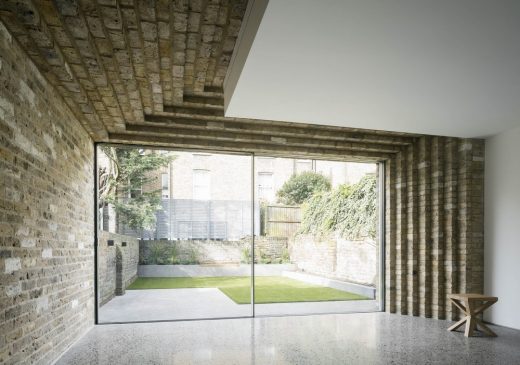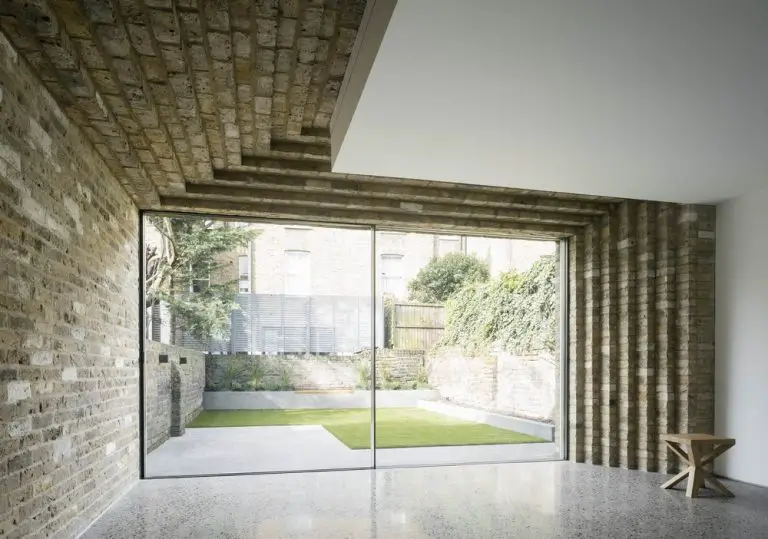 photo © Ben Blossom
North London Property Extension
Comments / photos for the What Is ITIL Training: IT Infrastructure Library page welcome