What does an architect do exactly Advice, Architecture studio guide, Building designer tips
What does an architect do exactly
29 Nov 2020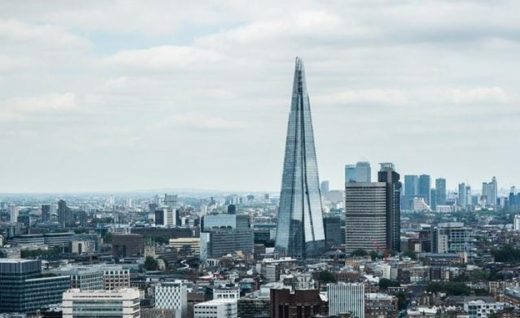 Architects do structural planning and designing of buildings and other physical structures for both individuals and institutions. Before coming up with the building designs and plans, the architect will have to visit the site first so that they can visualize everything. This way they are able to put all factors that are likely to have an impact on the final outcome of the construction.
Some of these things can range from the building codes, environmental impact, access to the buildings, impact on existing buildings and any landscaping requirements among other things. Although architects, builders and building contractors work together, they don't all do the same thing.
With architects, their creativity, expertise and skill in designing and building legislation and town planning knowledge sets them apart. Aside from designing buildings, an architect can give you impartial and comprehensive advice on the materials needed, labour, estimated project cost and completion timeframe.
With a building contractor, they'll need third party supervision to ensure that everything goes according to plan. This is not the case with an architect because they can be incharge of the project from its conception to its completion. There is a lot that an architect can do especially considering their area of specialization.
What skills do you need to be one
If you want to practise a professional career in architecture, some of the skills you'll need include creativity, design know-how, analytical thinking skills and building and construction knowledge. You'll also need at least a Bachelor's Degree in Architecture. If you're still in school and you'd like to become an architect, taking up math and sciences subjects will be of great help.
It helps even more if you take any arts related courses to improve your sketching abilities and any computer courses where you can learn Building Information Modelling(BIM) and Computer-Aided Design(CAD).
Considering the fact that architecture has a wide scope, there are various sectors you can specialise in, careerwise. You can always further your studies by undertaking a Masters in Architecture. Both your creativity and design skills will continue improving as you undertake different projects. After all, most buildings are different and unique in many ways.
What are the different types of architects
The several types of architects are determined based on their area of specialty or the types of buildings they are known to design. Most architects tend to focus their design work and skills on a specific type of buildings and structures. Highlighted below are some of the various types of architects you can find.
Commercial architect
They mostly design non-residential buildings that can range from museums, office towers, retail shops, malls, hospitals, hotels and public buildings among others. Such an architect has to be well conversant with the safety and building regulations, commercial building codes and all financial aspects involved. The construction should be safe and functional to be used by many people but also have an aesthetic appeal.
Green design architect
Most people are growing more environmentally cautious as time goes by that's why green design architecture is becoming popular in demand. Whether it's a commercial or residential structure, green design architects design eco-friendly structures whose construction is aimed at sustainability and reduction of the carbon print
Residential architect
A residential architect designs homes for either private clients or real estate firms. Their role involves converting the clients dream to a reality. This is where all the creative juices come to play. As an architect, your creativity and proficiency will reflect in the design of a building. Residential architects also need to be well conversant with the local building regulations and legislative requirements and the various limitations. They should also be able to work within the required budget and agreed timescale.
Industrial architect
Known to design buildings like factories, storage facilities and warehouses, industrial architects tend to focus more on functionality. Depending on the industry, the architectural design drawings should be able to incorporate the various structural and space needs, machinery placement and various processes to ensure functionality isn't compromised.
Landscape architect
From parks, private and public gardens,golf courses, lawns, squares, and building walkways, landscape architects  are responsible for designing and development of outdoor spaces. They can also work with green design architects to create seamless indoor and outdoor spaces.
Do I need an architect for my loft conversion project
Yes, you will need to work with an architect for your project. According to this page on www.eloftconversions.co.uk/, the architect will be responsible for preparing professional drawings to be used by the construction team. Also, the drawings and designs will be used in your proposals when acquiring any planning permissions or approval needed from the local authorities depending on the type of loft conversion you decide to have on your property.
Your architect can also be in charge of supervising your entire project or you can hire one who will work with your local builders to deliver the design you want. The architect is also responsible for determining the electrical installations,air conditioning and insulation placement among other things.
There are also building companies that have their own architectural team hence you won't need to separately hire an architect for the project. From the various types of architects previously listed you can always choose one that suits your project best.
There are also several architectural styles that you can choose for your property. Your architect or architectural team will help you decide the one that best suits your project.Some of the common styles include the following:
Tudor style
Mediterranean style
Neoclassical style
Edwardian style
Victorian style
Gothic style
Colonial architecture
Contemporary style
Craftsman style
Georgian style
From this article, you get to learn some of the basic information concerning how architects work. Whether you are looking to decide on whether to hire an architect for your work or to venture into an architectural career, there's lots of information here to help you. From the know-how required, various types of architects to some of the unique architectural styles that you can opt for your project. It is also important to note that most of these decisions will be influenced by whether you're dealing with commercial or domestic projects.
Comments on this guide to What does an architect do exactly article are welcome.
Architecture by Type
Building Articles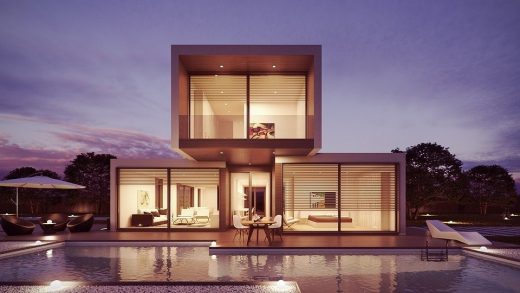 image courtesy of article provider
Comments / photos for the What does an architect do exactly advice page welcome