London property management company guide, UK capital home manager advice, British residence guide
What does a property management company do for your property?
9 August 2021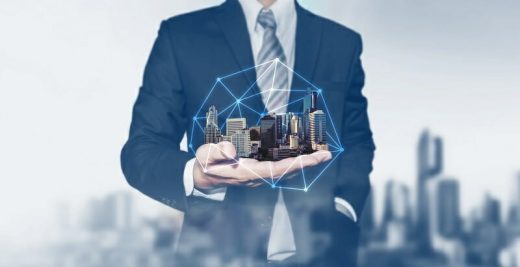 What is Property Management?
Property Management is essential if you have various intensive properties in numerous locations. If you are a landlord, you may be aware that managing a group of properties by yourself is both difficult and unrealistic. That's the reason where property management services come to mind. Property management companies take over a range of your property by managing it. Hiring a property management company, London saves your precious time and gives you peace of mind that your properties are in safe hands.
What is the role of a property manager?
Most of the landlords depend on their letting manager company to ensure their investment properties are being actively managed, and running smoothly. The firm works on repairs and maintenance of the property. They deal with the property and will usually only consult the landlord if there is a major problem or expense that needs to be addressed.
What services do property managers provide?
Property managers provide all the services related to property. However, it depends on the landlord, what type and level of services he/she requires. Because most of the PM companies provide full management services from letting service to repairing and rent collection services. However, the list of roles that property managers do for landlord's property is detailed below.
Collecting and Setting Rent
House Manage Property Management states- One major aspect of property investment for landlords is the rent collection and making sure that there are no frauds and late payments. For maintaining a profitable investment and to pay off, landlords need to ensure a steady stream of rent is coming regularly. This is where landlords consider letting services in which the company's responsibility to collect the rent handle late payments and implement the late fees. In this way, the landlord is free from the hassle of taking rent from tenants.
Interviewing, Vetting, and Liaising with Tenants
PM firms will manage with the landlords. Tenants from the beginning of the renting cycle to the end also can also make sure that the home is occupied to minimize the risk of having rental void periods between previous tenants moving out and new tenants moving in.
A PM company or service provider will carry out tenant referencing and take responsibility to fill it with. In case any tenant fails the referencing process then the property manager will be responsible and notify the tenant's referencing failure and will provide information about how they can find a guarantor for him.
Marketing the property to tenants
PM services also include marketing or advertising the owner's home to get the return on investment by finding potential tenants. It will include preparing the real estate for taking professional photographs for marketing. Also, he has to place advertisements on various mediums both online and offline like on newspapers, social media, DIY sites, and on real estate portals, etc.
Once marketing results come in the form of tenant inquiries, then the property manager will manage bookings and handle the process of securing tenants on the landlord's behalf.
Managing the Tenant Move-In Process
Once the manager has found a new potential tenant, then he will then take care of the move-in process for the landlord. He has to draft a tenancy agreement to confirm the move and collect the deposit and get the tenant and landlord to sign on it by confirming the move-in date from both.
Property Inspections and Manage Repairs
The most tedious aspects of investing in real estate are the expensive upkeep of the home especially if it is left for a long time. Therefore PM companies do routine inspections, notice issues that need to be repaired, and prepare reports for repair work to inform the landlord.
If there is a need for extensive renovations to the home then the company such as HouseManage will oversee this for the landlord.
Provide Legal Advice
A property manager can also provide landlords legal advice as and when they might need it. If there is any legal dispute with their tenant or neighbor, then the property manager advises and refers to a trusted and qualified lawyer if necessary.
Conclusion
 
Property management needs the experience to get a good return on investment from that home. For managing property, some people prefer to hire a PM firm so that they can fulfill roles and responsibilities towards the real estate on behalf of you. For more information, regarding pthese kinds of real estate firms in London you can contact us freely.
Comments on this guide to what does a PM company do article are welcome.
Building Articles
New Homes
Island Rest, Isle of Wight, southern England, UK
Design: Strom Architects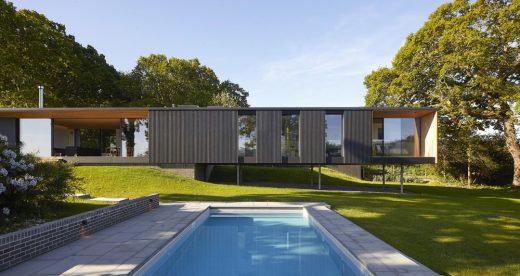 photos by Nick Hufton, Al Crow
Island Rest Isle of Wight Residence
Backwater House, Norfolk, South East England, UK
Design: Platform 5 Architects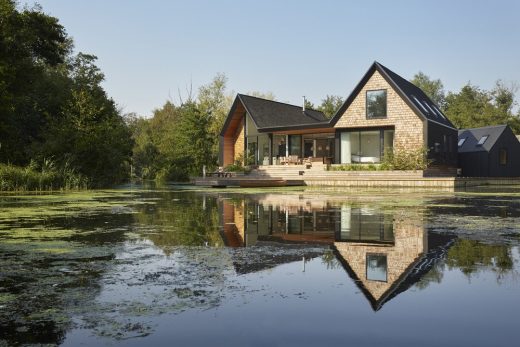 photograph © Alan Williams
Backwater House on the Norfolk Broads
Comments / photos for the What does a PM firm do advice page welcome