What are the three recognised types of cleaning services, London building clean tips, Croydon property advice
What Are the Three Recognised Types of Cleaning?
25 August 2022
There are times when we start to feel that something is slightly off in our homes. We can't say exactly what it is, but there's a feeling of discomfort floating in the air. And our parents were clearly dissatisfied after their last visit. What was the problem? It is easy — your home needs cleaning!
The best way to deal with this problem is to get cleaning services Croydon, London. But how should we go about choosing the correct type of cleaning service based on our priorities and the specifics of our house or business? And what are the three main functions professional cleaners can take? Let's find out!
Daily or Regular Cleaning
This is the basis of all cleaning services. It includes regular things like:
Cleaning and sanitising workplaces and surfaces;
Cleaning and sanitising small but frequently used things: light switches on lamps and walls, doorknobs and different handles;
Cleaning windows, mirrors and other glass surfaces;
Tidying, vacuuming, and mopping all hard surfaces: floors, walls, etc.
Emptying waste and recycling bins.
The main plus of such cleaning is that you can order it on a regular basis. That means that a dedicated worker will be coming to your place every Monday (or any other selected day) and will do a quick clean. So, leave for 20 minutes, grab a snack, and come back — everything will be as good as new! This option is also very useful for busy people with small flats or offices. It will always provide a feeling of cleanliness without any hard work or inconveniences. You also can save some money on regular cleaners in your company by using a group of skilled professionals.
Deep Cleaning
This is the next level of cleaning service. It includes more intense cleaning and tidying:
Cleaning and sanitising bathrooms and toilets;
Cleaning and sanitising kitchen, sinks and food preparation areas;
Removing all signs of insects activity: webs, dead flies and more;
Dusting all tech: TVs, computers, printers, monitors, mouses, keyboards, and audio devices.
You need this if your place is very messy and you don't really want to do all the work yourself. But also, it is a great thing to do before returning from a vacation — you will come back to a nice tidy place. Remember — this service takes a lot more time to perform. And you don't want to interfere with such delicate work, so find a good time for it!
Most companies use deep cleaning services from time to time. Industrial kitchens at cafes and restaurants usually need detailed cleaning. This includes all equipment and the cooking surfaces. Not only will this cleaning remove dust and sanitise everything, but it will get rid of carbon deposits on ovens and fryers. All food venues must meet strict cleanliness standards. With regular deep cleaning (once a month will be surely enough), your business will shine in every situation.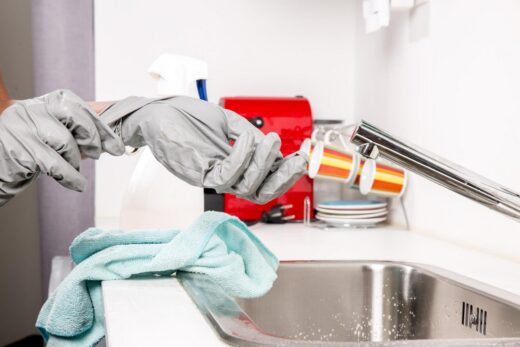 End of Tenancy Cleaning
If you're a landlord and rent houses or flats to different tenants, you know that some of them are not as clean and neat as the inhabitants promised you they would be. And when they leave your place, you visit it to check, and everything appears to be a disastrous mess. This is especially true if there was a party last night or your guests stayed for a long period of time. In these cases, the only thing that will help you is an end-of-tenancy cleaning — the name speaks for itself!
With this cleaning service, you can be sure that everything will be as clean as possible. This includes everything you have at your place — all tech, windows, the kitchen, the bath, toilet, mirrors, and every single piece of furniture will be cleaned, sterilised, and sanitised. Don't worry about the details because it's inevitable that, over time, everything will gather a lot of dust.
Have you ever moved your large furniture items, like sofas and armchairs, to remove the dust on the floor underneath? Perhaps you do it once a year. Or have you ever cleaned your ceiling? It is not as snow-white as you think it is. It also collects many bacteria and harmful substances.
Or have you ever wiped your windows from the outside? It is a really hard thing to do, especially when you live in a high-rise building with a lot of floors. You can forget about all of this because our cleaning specialists will deal with anything you could ever imagine. And your new tenants will thank you for such a luxurious and fresh environment!
What are the three recognised types of cleaning Conclusion
And here you are — your place, whatever this is, is shining brightly once again. Be sure to remember several things about cleaning to use this knowledge in the future:
If you want regular cleaning to keep your place tidy — choose the Daily option;
If there is a mess you need to get rid of, or you are operating a food company — pick the Deep Cleaning option;
End of Tenancy cleaning is the hardest option available. It is time-consuming, but you will be rewarded with pure cleanliness.
Comments on this What are the three recognised types of cleaning article are welcome.
Cleaners
Cleaners Posts
Green Commercial Cleaning Services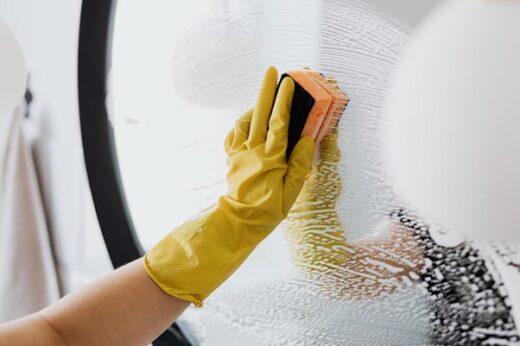 Hire Professional Cleaners every Now and Again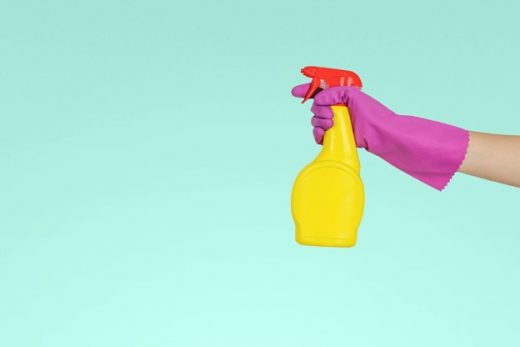 How To Keep Your House Sparkle Clean
Why Cleaning Your Apartment Is No Longer Profitable
Buildings
Residential Architecture Articles
Comments / photos for the What are the three recognised types of cleaning service in Croydon, South London, UK, page welcome