Guide to Ways to spruce up your bedroom, Bed Decor Advice, Online Home Style Help
Ways to Spruce Up your Bedroom
11 Jan 2021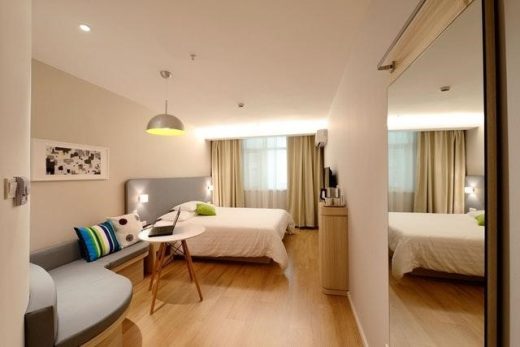 It is unnecessary to consider ways to spruce up your bedroom only when you are going to redesign or renovate your home. But that is indeed very much the standard practice. One of the primary reasons behind this practice is that very few people get to see your bedroom.
Even when you are having guests for dinner and not mere visitors to your home, chances are they won't get to see your bedroom. Irrespective of the reason behind it, the bedroom usually is the place for family relics and other furniture you had purchased earlier that are best gotten rid of now. Instead, your bedroom should ideally be a place where you look forward to spending time and relax and unwind after a tiring day. You can spruce up your bedroom without investing substantially and without any significant time-consuming hassle in the procedure by:
●     Change Bedding And Throw Pillows
Your bedroom's focal point is your bed itself. Accordingly, a small yet extremely effective modification you can make is to change your duvet and bedding above your mattress and or your throw pillows. The potential impact of bedding colors other than the present one is quite tremendous. Speaking of mattresses, it has an enormous role in sprucing up your bedroom, at least in terms of comfortable feelings if not looks.
Most beddings are indeed colored white, and they serve their color purposes well throughout the year. During the winter months, you should pair it with a comfy woolen blanket in darker shades. You want to go with boho pillows of a lighter shade during the summer months. Also, another option open to you is to experiment with patterned bedding items.
●     Switch Things Up
A quick little fix that can often do wonders to your bedroom's look and feel is a simple modification of its layout. And the best part of modifying bedroom layouts is that it doesn't cost you a penny to carry out. All you need to do is change furniture placings, and voila! You have a new bedroom look by pending a minimal amount of time and energy. While you are going about doing this, it would be wise to do away with some redundant furniture items.
Remember the adage of less being far more when it comes to interiors. The reduced number of furniture items make your bedroom airier and helps to open up things, as far as space is concerned. A simple directional change in the faces of your bed can result in a whole new orientation for your entire bedroom.
●     Lighting
Lighting indeed holds particular importance in the appearance of any room. But when you are trying to create an atmosphere conducive to relaxation and is inviting, few things as necessary as lighting. Even small lighting items like bedside lamps can bring about a significant change in your bedroom's look and feel. You have two options open to you in this. You can switch the entire lamp in favor of a suitable elegant sconce mounted on your wall. This makes for extraordinary reading abilities while in bed too!
●     Use Paints Of Suitable Colors
Paints are an essential part of giving your bedroom an entirely new look or at least to spruce things up. The best thing about paints is that it is relatively affordable. With a suitable accent and highlights, you can lend entirely new looks to your bedroom.
You can give it a sophisticated and rich feeling with moody color. Or you can choose pale blue or light grey shades that make your bedroom look so invitingly restful and relaxing. You can spruce up old furniture too by painting them with another color. It is an excellent idea to paint your nightstand or dresser with a bright and fun color after sanding it. Couple it with some new fittings, and you end up with almost a new piece of furniture.
Consider Your Floor Too
Just like switching duvets have such a significant impact on the look and feel of your bedroom, so does your rug. You can modify the room's look by adding to it or changing it entirely. If you choose the latter option, feel free to be creative, and use a patterned rug.
Rugs lend an aesthetic value rugs give to your bedroom. It is also undeniable that the soft and comforting feeling under your feet that they give you is merely incomparable. Also, consider an option like adding vintage kilim that gets your attention or a thick shag. You can make your bedroom look fantastic with rugs. Remember, you can use them in layers, which will ensure a relaxed and collected look for your bedroom when used correctly.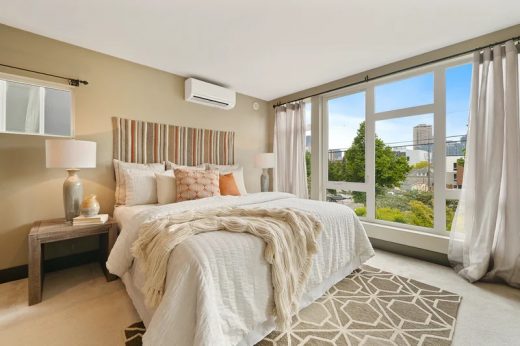 As might be evident from the tips mentioned above, you can revamp your bedroom without spending a small fortune or even too much time. You need to use your common sense and ensure that your bedroom additions and alterations are sensible. It is an excellent idea to do away with unnecessary furniture and room accessories. Hope these tips help in your quest for a beautiful looking bedroom in your happy, happy home. 🙂
Comments on this guide to Ways to spruce up your bedroom article are welcome.
Beds and Bedrooms
Bedrooms Posts
4 Colour Combinations To Enhance Your Bedroom
Things to consider before buying Lori wall beds
How to decorate your bedroom in a sexy way
Building Articles
Contemporary Architecture
Comments / photos for the Ways to spruce up your bedroom advice page welcome