Things to consider before buying Lori wall beds guide, Home decor design tips, Online property style advice
Things to Consider Before Buying Lori Wall Beds
7 April 2022
Lori wall beds are the best choice when you want to save space in your small home. But how does a wall bed compare to regular, traditional-style beds? This article will explore the pros and cons of owning one as well as the things you need to consider before shelling out money for one.
Are Wall Beds Comfortable?
Wall beds, or Murphy beds, wall-mounted beds, or pull-down beds, are as comfortable as any other type of bed. When you have it installed and pulled down, you'll see that it can be fitted with the same mattress as a regular bed. You can even use a memory foam for your wall bed.
When it comes to choosing a wall bed, there are some important things you need to remember: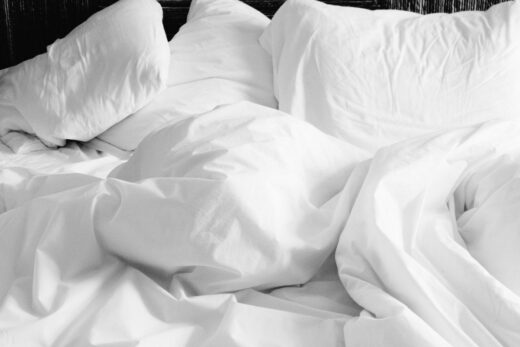 Choose A Bed Size You're Comfortable With
The size of the bed will determine its comfort level, so make sure you choose well.
If you're new to the idea of downsizing, then you might stress out over the size of your bed, especially if you're used to sleeping in large, roomy beds.
But there's no need to worry because Lori wall beds come in different sizes.
You might be thinking: how can wall beds be space-saving when they come in large sizes as well? The answer lies in the design and general theme of the wall bed.
Keep in mind that wall beds are not similar to traditional beds in one major aspect: that wall beds can be tucked or stored away flush with the wall when they're not being used.
Therefore, so long as your floor space can accommodate a larger bed, go for it! This way, you can still get the size of bed you want with without compromising comfort.
What Size is Best?
There is no 'best' size when it comes to wall beds actually. The size that works best for you is totally a matter of personal choice. But you would be pleased to know that wall beds come in twin, full, double, and queen sizes. King-sized wall beds definitely exist, but they're quite rare. Why is that?
Although it is quite possible to create King-sized wall beds, manufacturers usually shy away from this size because of the safety risk they pose.
Wall beds are only easy to lift because they're light enough to be folded away into the wall. If the bed is bigger and larger, it would need better or stronger hardware to support the frame alone. This can be potentially dangerous especially if it's installed to a weight-bearing wall.
If you have no problem with downsizing your bed, then go for it. After all, there's only a small difference between a double-sized bed and a queen-sized bed.
Consider the amount of floor space you also end up saving when you downsize your bed. But, in the end what matters most is your comfort level.
Remember: size, height and how you move during the night matters. Once you have all these figured out, you'll be able to determine the most comfortable bed size for you.
Mattress Options for Lori Wall Beds
One of the biggest factors that determine how comfortable your wall bed is, is the mattress.
When it comes to wall beds, there are so many mattress options available! This means that you can even use the mattress you use for your regular bed. Most mattresses work with wall beds, so long as they are not too tall.
Confused? What does 'not too tall' mean?
Let us explain. Although the height of a wall bed may vary depending on the style, one thing remains the same: the bed frame must be shallow enough to allow it to lay flat against the bedroom wall once it is tucked or folded away.
Now that we've got that out of our way, what type of mattresses are ideal or wall beds?
Below are some of the best type of mattresses you can use with your Lori wall beds so you can get the exact comfort you get from regular beds.
Memory Foam Mattress –this type of mattress is one of the most popular and most comfortable on the market today. This mattress works to form to your body, which means that the more you sleep on it, the more it becomes customized to fit to your body. Not all memory foam mattresses are created equal though, so choose wisely, especially if you're fitting it for a wall bed.
Most mattresses are too tall for wall beds to support, so how do you know which memory foam mattress will fit best with your bed?
All you have to do is measure the height of your wall bed's frame and compare it to the mattress you want. You'll also find that the wall bed's installation manual includes specific measurements you have to follow.
Regular Spring Mattresses – traditional spring mattresses can be quite beautiful and comfortable, but will they work with a wall bed? Will they be comfortable for a wall-mounted bed frame?
The answer lies on the depth of the bed. Spring mattresses are usually bigger with regards to height.
This means that even though you can use more traditional types of mattresses, you need to consider the height as well. One thing you must remember about spring mattresses is that they tend to get uncomfortable faster compared to newer mattresses.
This is because spring mattresses come with metal springs which give it its bounce. Over time, and with enough wear and tear, the springs can break and bend which can significantly affect its comfort level.
Roll Foam Mattress – this type of mattress is the number one mattress of choice among wall bed users. This is probably due to the size of this type of mattress. Roll foam mattresses are generally thin by design, meaning they're perfect for beds with smaller frames. Furthermore, they may not be as big compared to memory foam mattresses, but they are just as comfortable.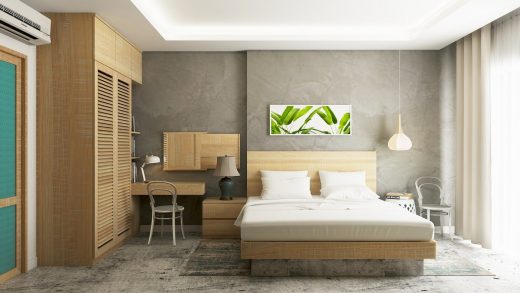 The good thing about roll foam mattresses is that they're generally cheaper compared to traditional mattresses. So, even though they may not be as durable as the traditional mattresses or the memory foam ones, they're cheaper and easier to replace which is probably a good thing if you're on the budget.
Comments on this guide to Things to consider before buying Lori wall beds article are welcome.
Bedroom Design
Bedroom Articles
Modern versus contemporary bedroom designs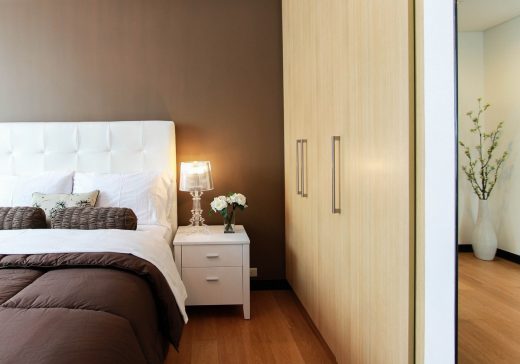 Essentials things for a perfect master bedroom
Make Your Bedroom More Comfortable
Touches Of Glamour for your Bedroom
Property Articles
Residential Architecture
Comments / photos for the Things to consider before buying Lori wall beds advice page welcome