Value of Home Security Companies Advice, Safe Property Guide, Homeowner Tips
Value of Home Security Companies: Is It Worth It?
23 Apr 2020

Value of Home Security Companies Advice
Installing a home security system is a significant investment. And just like other investments, homeowners should determine the possible return on this investment. This explains why many people consider the value of home security companies before they make this investment. These companies offer many services, including professionally monitored and the best self-monitored home security systems. But, are these systems and services worth the value of the money that homeowners invest in them?
For most people, a home compares to a castle. And, castles had moats, sentries, and drawbridges that could ward off intruders or enemies. So, if you want your home to be a modern castle, you have to invest in an effective security system. This article highlights the pros and cons of various services that are offered by home security companies. It also includes essential features for enhancing the security of a home.
Do You Need a Burglar Alarm or Full-Home Security?
When analyzing the security needs of a home, the first step to take is to determine whether a burglar alarm will work or you need a full-service security system. Effective home security provides options for monitoring CO levels, water infiltration in the basement, frozen pipes, and fire. This doesn't mean that a burglar alarm is not important. Burglar alarms are actually the best option for some homes. However, it's crucial to determine what the option you choose will provide before signing a contract.
The best way to do this is by deciding on the required service level. That means you have to analyze your home from an honest perspective. Determine the vulnerabilities of your home to make an informed decision.
The Ultimate DIY Solution: Self-Monitoring
After analyzing your home security needs and vulnerabilities, you now understand it better than anybody else. And, you can handle every aspect of installing and operating a robust security system for your home. That's why some home security companies have self-monitoring options.
But, even people that excel in completing DIY projects go to the theater or movies, sleep, attend work meetings, and sometimes end up in areas that don't have cell reception. They are sometimes on subways and in remote places. At this time, monitoring their home security systems and taking appropriate actions quickly is reduced.
So, even when you think of a DIY home security solution, look for a system that allows you the flexibility to adjust the levels of monitoring as dictated by your budget and needs.
Multi-Year Contracts
Perhaps, you've always wondered how home security companies make money. Well, these firms can make by charging their customers for system installation. They can also require customers to enter a service contract that covers several years.
Most home security companies provide free installation. However, customers must sign highly-priced multi-year contracts. But, some companies customers to pay for their services monthly. Others offer one-year contracts.
It's crucial to check the cancellation policies for a contract if you think you can move out before the contract duration ends before you sign up for a service.
Mobile App Options
The modern world is highly interconnected. Almost every service has a corresponding app that can be downloaded, installed, and used from a Smartphone. Home security apps enable users to monitor their homes remotely and take appropriate actions in response to different events in real-time. Some apps come with robust features that allow for remote deactivation and activation.
Using such features, homeowners can allow people like dog walkers to access their homes for some time. They can also communicate via their home speakers to the people inside their houses. However, not every homeowner will use apps with these features. Thus, they might not have a reason to pay for mobile apps with extra features.
Doorbell Cameras
The popularity of doorbell cameras is increasing at a high-speed rate. More homeowners are also installing nanny cams in their homes to record activities inside their houses. But, before you install cameras for recording videos of your house, find out how your home security company will store the footage. Also, determine whether you will be comfortable with the company keeping a video of what your family does.
Interior cameras are generally subtle. However, the presence of doorbell cameras is easy to notice. This makes them ideal for neighborhoods that are played with porch pirates. These are thieves that steal packages that are left on stoops or front porches.
But, a doorbell camera might not prevent somebody from stealing a package. However, potential thieves can be deterred by the visible presence of doorbell cameras. Thus, thieves can skip your home and head to a home that doesn't seem well-monitored if you install doorbell cameras.
Power Outage Protection
Some homes lose power at times. For instance, a home can experience a power outage during a storm. Before you commit to the services of a home security company, it's crucial to find out whether it provides a back-up plan for power outages. Floods, fires, and other disasters should not take your home security system offline. This is the time you need the system most. Therefore, make sure that the security company that you choose provides power outage protection.
In-Home Care Giving
Modern society is increasingly requiring caregivers. That's because families have more vulnerable members that prefer living in their homes instead of moving to institutional care centers. These include aging parents, people with medical concerns, and special-needs children.
Research has shown that smart homes, those with effective home security systems, can help in remote and continuous monitoring of older people's wellbeing and health at a lower cost. So, if you have an older person or family member with special needs, consider connecting your home security system to medical monitoring. This can provide peace of mind and protection.
Smart Home Integration
Technology is expanding and interconnecting. Today, monitoring systems enable users to communicate with their homes remotely. Homeowners should, therefore, go for policies that enable them to activate lights and adjust thermostats remotely. The best system should also allow you to check power usage by appliances or alert you if they malfunction.
The Bottom Line
The best home security companies provide systems with highly effective and innovative features. Their services and systems provide high value for the money that homeowners invest in them. As such, they are worth investing in.
Comments on this guide to Value of Home Security Companies: Is It Worth It? article are welcome.
Residential Property Articles
House V on Monaghan Farm, Lanseria, Johannesburg, South Africa
Architects: Daffonchio and Associates Architects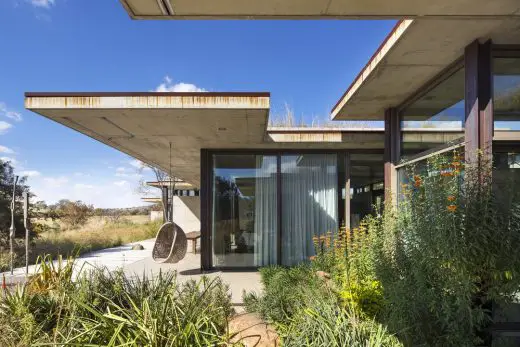 photograph : Adam Letch
New property in Lanseria, Johannesburg
Contemporary Residence in Muko, Kyoto, Japan
Design: Fujiwara Architects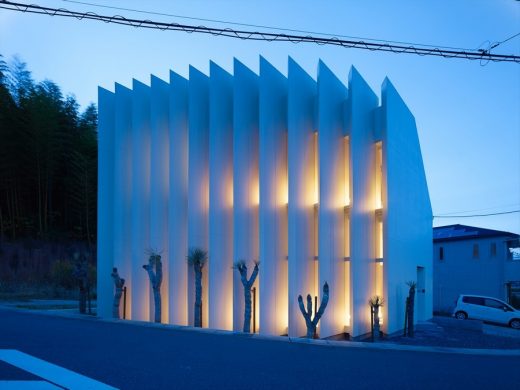 photo : Yano Toshiyuki
Kyoto Residence
Comments / photos for the Value of Home Security Companies: Is It Worth It? Guide page welcome