Benefits of using RSJ beams for structural support, Building structural integrity design advice
Using RSJ Beams for Structural Support Benefits
23 Mar 2023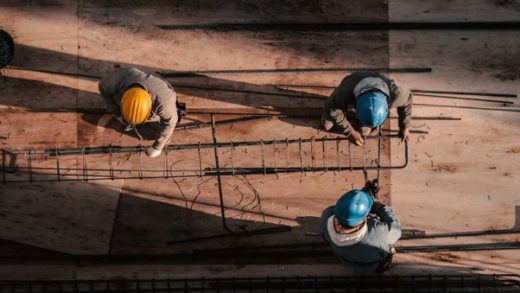 Benefits of Using RSJ Beams for Structural Support
Are you looking for a reliable and cost-effective way to support the structure of your building? RSJ (rolled steel joists) beams have become a popular option in many construction projects, offering superior strength and durability compared to other materials. They're also flexible, allowing for design options that wouldn't be possible with other materials. It's no wonder RSJ beams are becoming the go-to option for many building projects. Here are some of the top benefits of using RSJ beams for structural support.
1. Cost-Effective
RSJ beams are relatively inexpensive and easy to install, making them an attractive option for budget-conscious builders. Not only will you save money on the purchase price of the beams, but installation costs can be lower as well since they don't require specialized skills or tools. The industries using RSJ beams have also increased over the years, giving consumers more options to choose from. Also, because of the strength and durability of the beams, you can be sure your building will be able to withstand even the most extreme weather conditions. If you're looking for a cost-effective solution that won't break the bank, RSJ beams are definitely worth considering.
2. Versatility
RSJ beams are also considered a very versatile structural support solution as they can be used in both residential and commercial construction projects. They offer strength and stability to buildings of all sizes, making them an ideal choice for any structural requirements. Additionally, the range of uses for this structural support type means that you can use them to create various designs and shapes. As such, if you have an idea for an unusual building design or need to fit something into a tricky location, then these beams could provide the perfect solution. Furthermore, since they come in standard lengths, it's easy to cut them down to size if needed – meaning that there's no worrying about finding custom-made materials or having your job take longer due to special orders.
3. Durability
RSJ beams are made of high-grade steel, making them strong and durable. The strength of the material means that RSJ beams can bear a much higher load capacity than other materials, allowing you to create sturdier structures. Additionally, this type of beam is resistant to erosion, so it will not corrode or rust over time – even in wet and humid conditions. This makes it an ideal choice for anything from outdoor balconies to large commercial buildings. In short, when you choose RSJ beams as your structural support solution, you know that your building will be able to stand up to whatever Mother Nature throws at it.
4. Fire resistant
They can resist temperatures of up to 750°C for one hour without deformation or loss of strength, making them ideal for use in areas where there is a risk of fire. This makes them an excellent choice for structural support in places such as factories, warehouses, and other commercial buildings that may experience a high level of heat. Also, the fire-resistant coating can provide additional protection in areas where there is a higher risk of fire. It's a great way to ensure that your structure is safe and secure.
5. Environmentally Friendly
The steel used in these beams is one of the most recyclable materials on the planet and can be repurposed or reused again and again. Additionally, using this structural support solution means fewer resources will be required to produce the same amount of structural support when compared with other materials such as wood. This makes them an ideal option if you're looking to reduce your carbon footprint while still getting strong, reliable support for your building project. While RSJ beams may cost more upfront, their long-term sustainability makes them a smart choice for those looking to go green.
6. Vertical Load Capacity
RSJ beams are designed to spread the weight of the structure over a larger area than traditional steel beams, making them especially well-suited for applications where high levels of vertical loading need to be supported with minimal deflection. This makes them an ideal choice for structural support in high-rise buildings or when building a bridge across long spans. The vertical load capacity of RSJ beams also allows engineers to design their structures more efficiently, saving money and time on construction projects. Additionally, because RSJ beams can be produced from recycled steel they are often considered a more sustainable option compared to other forms of structural reinforcement.
7. They Require Fewer Tendon Anchors
This can help save on time and money spent on anchor installation and make construction easier overall. As well, they can provide greater stability by spreading the load of the structures across more points along the beam's length. RSJ beams are also much lighter than other support structures, which can be beneficial in certain situations. So if you're looking for a solution that offers strength and cost-effectiveness in one package, consider this structure type as your structural support option! It's a great way to ensure that your project is built securely and sustainably.
8. They Minimize The Weight Of Structures
As mentioned earlier, RSJ beams are made from steel so they are very lightweight. This makes them ideal for use in structures that require large spans with minimal supporting weight. For example, an RSJ beam can be used to support a bridge spanning hundreds of meters without adding significant additional mass to the structure. Additionally, this makes it easier for engineers to construct the structure and reduce costs associated with transportation and installation. Finally, if there is ever a need to modify the design or increase its load capacity after construction, these elements make this process much simpler as well.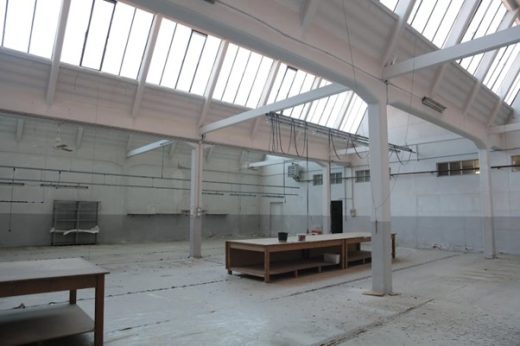 Using RSJ Beams for Structural Support Summary
RSJ beams offer a variety of advantages when it comes to structural support. They are fire-resistant, recyclable, require fewer tendon anchors, and minimize the weight of structures. And because they can be produced from recycled steel, they help reduce energy consumption and decrease your carbon footprint.
When it comes to creating a safe and secure building that is also environmentally friendly, this structure type is an ideal option. So consider using RSJ beams for your next project and enjoy the benefits they have to offer!
Comments on this Benefits of Using RSJ Beams for Structural Support article are welcome.
Building
Residential Architecture and Landscape Design
Building Designs
Burleigh Pavilion, Goodwin Terrace, Burleigh Heads, Queensland, Australia
Design: Alexander &CO.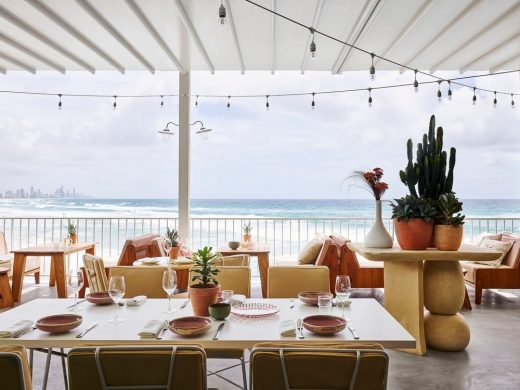 photograph : Anson Smart
Burleigh Pavilion Restaurant in QLD
CENTRO*Arezzo Coop.fi, Florence, Italy
Design: Piuarch, Architects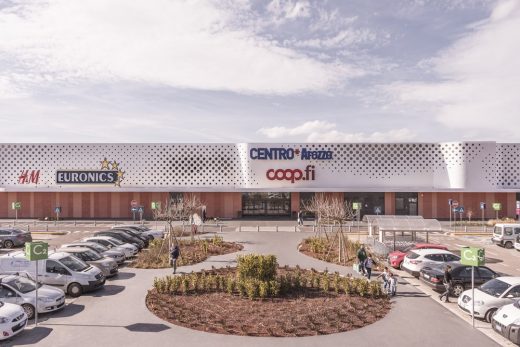 photo © Giovanni Hänninen
CENTRO*Arezzo Coop.fi
Comments / photos for the Benefits of Using RSJ Beams for Structural Support page welcome