Use flag banners in your marketing campaign advice, Business advert guide, Entrepreneurs tips
Why You Need Flag Banners in Your Marketing Campaign
19 April 2022
The world has become so interconnected that you can't escape advertising no matter where you go. With so many marketing campaigns running simultaneously, it's getting harder and harder for businesses to stand out from the crowd. You see so many businesses switching to more creative and innovative marketing methods, like using flag banners. Keep reading if you're looking to get your business noticed.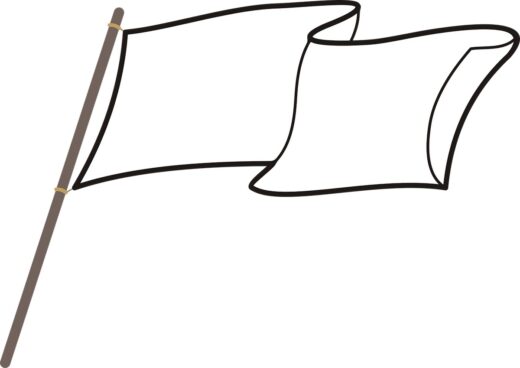 Use flag banners in your marketing campaign in 2022
What Is a Flag Banner?
A flag banner is a large outdoor sign representing your business or organization. It can be flown at sporting events, outside businesses, and even at community walks and bike rides. It's a huge sign that features multiple colors, each representing a specific message.
What Can a Flag Banner Do?
The uses of a flag banner are practically limitless. They can be used to promote your business, welcome customers, welcome new employees, celebrate special occasions, and so much more. They can be used to draw people's eyes to your business, to get passers-by to notice your sign, and to advertise at any time of the day or night. If you want people to see your sign but are not sure when or where it would be best to put it up, a flag banner is a perfect solution.
Best Time to Advertise with a Flag Banner
The best time to fly a flag banner is when people are most likely to see it — during the day. Since people are more likely to notice your signs when they're outside, you should fly your flag banners at dawn and dusk.
You should also consider flying your flag banner when people are more likely to walk or drive by. For instance, flying a flag at 6 am might get people's attention if you have a business located in a busy neighborhood.
How to Advertise with a Flag Banner
Choose the right location for your sign. You'd want to make sure it has adequate exposure to passers-by and is visible from as many directions as possible.
Once you choose your location, you can start designing your sign. If you're opting for a more traditional look, you can go with a classic American flag design.
Add some flair to your sign by using a feather flag with decorative elements like stripes, stars, or a logo print that might be better. You've dozens of different designs to choose from, so it's best to let your creativity run wild!
How Much Does a Flag Banner Cost?
The cost of a flag varies depending on a few different factors, like the size and material of the sign you choose and the design. For example, a large, metal banner that is American-made will cost more than a small, cheap vinyl sign. Typically, though, a basic, single-color flag banner will cost around $500-$2,000.
Will a Flag Banner Work for My Business?
Yes! A flag is a great way to get your business noticed, whether you're looking to promote a new product, increase foot traffic, draw attention to a special event, or want to use more creative advertising methods.
Businesses and organizations worldwide are using flag banners as a powerful form of marketing. Everyone is flying flags these days, from local businesses to large corporations, farmers to food trucks, and professionals to start-ups.
With so many marketing options, it's hard for businesses to stand out. You see so many creative and innovative methods being used, like using flag banners.
Comments on this Use flag banners in your marketing campaign article are welcome
Flags and Banners
Banners Posts
Reasons to use feather banners in your marketing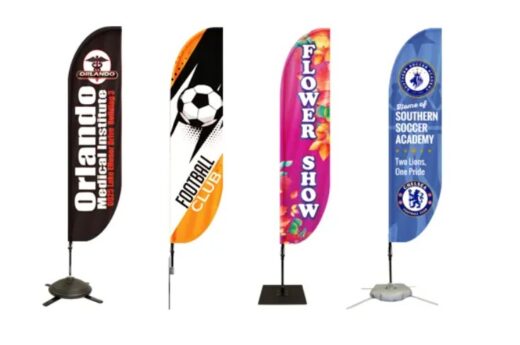 Feather flag advertising banners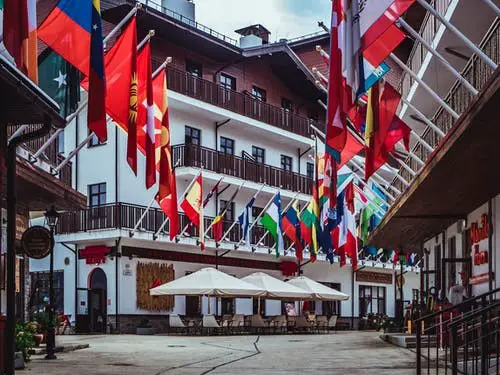 Key benefits of custom flags for your business
Top 6 reasons to use feather flags for advertising
Building Design
Art Gallery of York University, Toronto, Ontario, Canada
Design: Hariri Pontarini Architects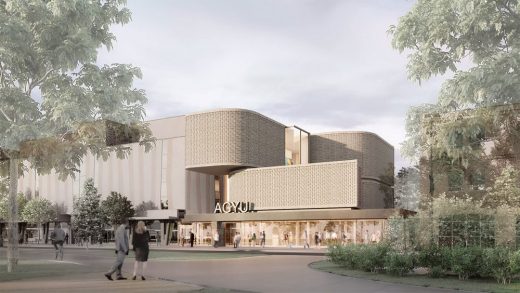 image courtesy of architects
Art Gallery of York University
Comments / photos for the Use flag banners in your marketing campaign advice page welcome