What is a propane hot water heater Guide, Home heating online tips, Property contractor advice
What Is a Propane Hot Water Heater?
30 Jan 2021
When first choosing a water heater for a home, potential users may come across their pros and cons. The factors during the selection are potency, money matter, as well as energy efficiency. Let's overlook one of the most popular options, the propane hot water heater, and decide on the relevance of finding a contractor. Is it a worthy choice for your home?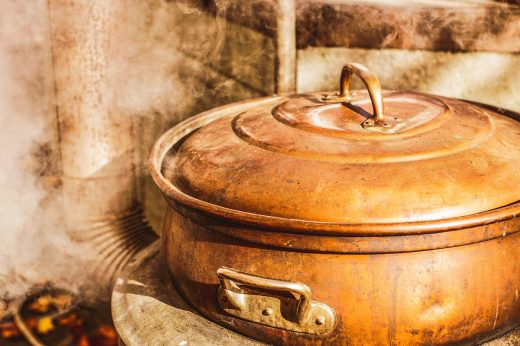 The Profile of Propane Water Heaters
Propane hot water heaters are nothing but regular water heaters except for their fuel source. Instead of natural gas, or electricity itself, it is powered by propane. It works by heating the water and keeping it warm for use on demand. This type of heater fits both city and rural areas, however, its biggest advantage lays in its efficacy for large families that regularly use the water. If you fear its safety, it has a good record. First off, it won't ignite when reaching the air, of course, if the ignition source does not hit 940 degrees. Secondly, it is a non-toxic agent.
To understand its relevance for your household, it is better to proceed with finding a contractor and then assessing your living area. Beyond that, with the help of an expert in the field, you will definitely understand whether a propane source of fuel won't make you pay much money further on.
To Go For or Not to Go For a Propane Water Heater?
Let's dive into the characteristics of a propane tankless hot water heater. When finding a contractor, all characteristics are explained based on your needs, and preferences. Nevertheless, by using the Internet, you are most likely to learn its basics as well. Off we go!
Availability
As was said above, a propane instant hot water heater uses propane as a primary source of fuel. Propane is a gas commonly mixed with natural agents, natural gas as well as petroleum. This gas may be found in many applications including in household uses, industrial areas, agriculture where it is good for heating, and cooking. Hardly all propane available in the US is produced out there. Therefore, powering your house with a propane heater won't bear any inconveniences regarding accessing this fuel when it is run out.
Efficiency
If speaking of the efficiency of a propane instant hot water heater, it is worth mentioning its relevance when compared to electric appliances. Propane devices last longer and rarely face any damages or kind of "bugs". For instance, one product is likely to serve you from 10 to 18 years if you maintain it properly. Beyond that, this type provides more energy than other electric devices.
Sustainability
When finding a contractor, you will also receive an explanation about the environmental aspects. Propane is known to produce less pollution compared to power plants working on electricity. Furthermore, it burns smoother than coal, light/heavy fuels, as well as natural gas. So, if thinking of its sustainability impact, you won't face much harm by having this heater unit at your home.
Of course, if you are still unsure of what to opt for, speaking with experts like those at Woolley Home Solutions can help – you can find more information on the Woolley Fuel site. They both service and install a wide variety of home heating solutions, including oil furnaces, gas furnaces, boilers, and dual-fuel heating systems, as well as offering a variety of fuel services too, so will be best placed to advise as to what will suit your needs.
Prices
The prices for propane heaters may greatly differ based on the size, installation, and of course if finding a contractor to deal with all costs. Based on approximate calculations, if you are a small to medium-sized family, and look for a standard propane tankless hot water heater, the price will be around $1,400. When finding a contractor, you will be advised on prices and shops where to buy these units cheaper.
What About Cons of Having a Propane Hot Water Heater?
Like any other heaters, this type is not deprived of disadvantages, however, they again depend on your maintenance of the unit and the quality of the installation. Take a look at some common problems which people come across:
Issues with the primary burner. A propane heater uses burners to make your water warm. Since the water is used on demand, the burner is most likely to become dirty and clogged when not used. You may see this problem in action when the water is no longer heated properly. By finding a contractor, this issue is easily solved;
Corrosion problems. Metal and water are enemies of each other. Although tankless heaters are less likely to experience corrosion issues, you should regularly overlook the functionality of the pipes or else, again go for finding a contractor to detect any corrosion;
Poor ventilation. The room where your heater is installed should possess good venting, otherwise, any possible harmful fumes would accumulate and lead to unit damage. Finding a contractor will be a go-choice to decide whether one site is good for installation.
As you may see these issues are common when installing a unit and leaving it without maintenance or regular check-ups. By finding a contractor, you may easily ask for a diagnostic of your heater, and follow up with its functionality.
Comments on this guide to what is a propane hot water heater? article are welcome.
Plumbers
Water Heater Posts
How much does a tankless water heater cost
How to install a tankless water heater
Do you need plumber to install hot water heater
Important things to do when installing water heater
Home
Residential Architecture Articles
Comments / photos for the What is a propane hot water heater guide page welcome