Understand workforce housing and its significance guide, Maxwell Drever property advice, Median income homes
Understand Workforce Housing and Its Significance through the Lens of Maxwell Drever
22 Jan 2022
Middle to medium-income families undergo growth stagnation. It is difficult for them to get shelter for their families and essential possessions. Since they have limited options, it worsens the situation, leading these families into turmoil. With basic needs remaining inaccessible, it leads to other chaos and confusion in society.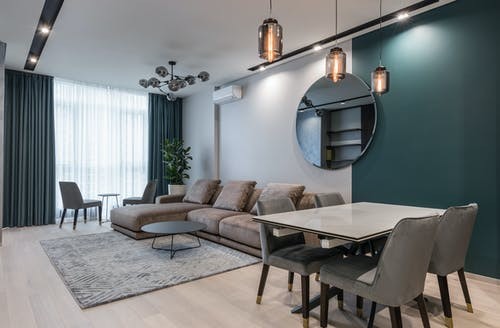 Understand Workforce Housing and Its Significance Guide
Unearth the definition of workforce housing
The option between affordable and luxury housing is known as workforce housing. It serves families that have 80 to 120% of median income. All across the globe, the median income group struggles to get shelter and take care of their necessities. The earning constraints make it difficult for them to meet both ends. More so, the increasing prices of commodities also add to their struggle.
If you look at global households, you will see that 60% of this category. Fewer options, income strain, and increasing prices make their life an agony. More so, Maxwell Drever explains that multiplying rent and stagnant wages cause housing affordability issues for delivery persons, emergency service workers, police officers, teachers, nurses, and hospital support staff.
Some live far away from the city centers in such a scenario where these families cannot purchase a house. In the suburban areas, where basic amenities do not get fulfilled, these individuals continue their survival struggle. Hence, workforce housing has become a crucial point that requires the community's attention.
The significance of workforce housing
When communities undertake the task of providing safe homes to median-income families, it takes the shape of workforce housing. Single-family houses are out of reach for these individuals. Hence, workforce housing helps them deal with their emergencies and get shelter over their heads. As a result, they get to stay close to their work areas.
As mentioned earlier, the workforce population gets compelled to stay away in suburban areas. It adds to the traffic congestion and adds to their long travel time. If these individuals get lodging close to their job location, Maxwell Drever states, it makes life easy for them and provides a smooth flow of labor for the employers.
After evaluating multiple factors, investing in workforce housing is profitable for every investor. From real estate to communities, it is a profit-making portfolio. Most landlords and investors have already started taking notice of this segment. Economic uncertainty is why affordable workforce shelter has become an attractive option. They realize the significance of affordable housing and its short supply. Since single units and multifamily complexes are too expensive, rehab and older properties become affordable workforce housing units. These days' hotels got converted into affordable housing units.
The lack of awareness among community members is why the pace of development of workforce housing is slow. Once people start realizing the significance of affordable housing units, every sector will draw profits from them. A higher authorities' positive attitude and proactive role are necessary to realize this dream. Government should take immediate steps to provide workforce housing to the population. There are various benefits associated with it.
Comments on this guide to the understand workforce housing and its significance article are welcome.
Property Articles
Housing Design
Housing For All: Can Architecture Manage?
Why are hotel owners turning buildings into affordable housing?
How to find jobs near you: tips and tricks
Building Posts
Residential Architecture
Comments / photos for the Understand Workforce Housing and Its Significance through the Lens of Maxwell Drever advice page welcome